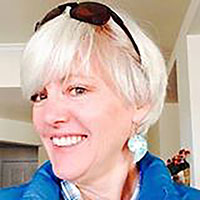 For this inter­view, we vis­it with Cyn­thia Grady, author and librar­i­an, at her home in New Mexico.
Which celebrity, living or not, do you wish would invite you to a coffee shop?

Oh, most definitely Beatrix Potter. My earliest literary hero.
Which book do you find yourself recommending passionately?
A Man Called Ove by Fredrik Backman. I turned back to page 1 as soon as I finished reading it.
What's your favorite late-night snack?
Popcorn—fresh popped on the stove in a Whirley-Pop Hand Crank Popping Machine --with lots of butter and salt. But I will pop it and eat it anytime.
Most cherished childhood memory?
I wouldn't call this my most cherished memory exactly, but one that I've been revisiting lately—is how a friend and I roamed several neighborhoods, crossing streets we weren't allowed to cross, by way of creeks and drainage pipes.
Tea? Coffee? Milk? Soda? What's your favorite go-to drink?
Am I allowed to say Irish whiskey? Straight up? After that comes lavender lemonade. Mmmmm. Delicious.
What gives you shivers?
The dark. Since age 3.
Your favorite candy as a kid ...
Neccos—at the movies.
What's the strangest tourist attraction you've visited?
The Museum of Questionable Medical Devices, now located within the Science Museum of Minnesota. A frightening experience of medical quackery!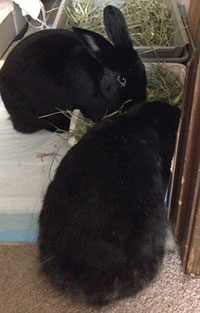 Brother and sisters or an only child? How did that shape your life?
Ah. I am number six of nine children. Being the youngest of the first six, the eldest of the bottom four, and nearly in the middle overall has shaped every single bit of my life, from my ability to sleep anywhere to my absolute love of silence. Plus, I display all of the characteristics on those birth order charts.
Best tip for living a contented life?
A house rabbit or two.