Today we wel­come author, illus­tra­tor, and Calde­cott medal­ist Eric Rohmann to Bookol­o­gy. He agreed to give us the skin­ny on sev­er­al top­ics of vital impor­tance.
Which celebri­ty, liv­ing or not, do you wish would invite you to a cof­fee shop?
Dar­win, New­ton, William Blake … and so many oth­ers I'll need a big cof­fee shop.
Which book do you find your­self rec­om­mend­ing pas­sion­ate­ly?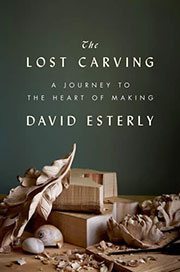 Late­ly, The Lost Carv­ing by David Ester­ly.
What's your favorite late-night snack?
Pop­corn.
Favorite city to vis­it?
Vien­na, New York, Paris, Madrid, Sin­ga­pore … still gonna need a big cof­fee house in each one.
Most cher­ished child­hood mem­o­ry?
Trav­el­ing in the Amer­i­can west.
First date?
Some­time in the fog of High School.
Illustrator's work you most admire?
Like a per­son could name just one!
Tea? Cof­fee? Milk? Soda? What's your favorite go-to drink?
Cof­fee.
Favorite sea­son of the year? Why?
Autumn. Clear, cool, and col­or­ful.
What's your dream vaca­tion?
The next one I have planned … so many places to see!
What gives you shiv­ers?
Good shiv­ers: watch­ing dogs run, Bad shiv­ers: con­ser­v­a­tive talk radio.
Morn­ing per­son? Night per­son?
Morn­ing.
Paint­ing you could look at again and again.
Bosch's Gar­den of Earth­ly Delights; any Rem­brandt self-por­trait; Cezanne's apples; Delacroix's The Death of Sar­danopo­lus … lots of wall space in the cof­fee shop!
What's your hid­den tal­ent?
I can cook well, a lit­tle.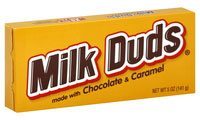 Your favorite can­dy as a kid …
Milk Duds.
Is Plu­to a plan­et?
Is Bron­tosaurus real­ly just a big Apatosaurus?
What's the strangest tourist attrac­tion you've vis­it­ed?
Haw Par Vil­la in Sin­ga­pore.
Broth­er and sis­ters or an only child? How did that shape your life?
Broth­er and sis­ter. Good: I was nev­er alone. Bad: I was nev­er alone.
Best tip for liv­ing a con­tent­ed life?
Be curi­ous.
Your hope for the world?
Wish­ing for any­thing but peace would just be self­ish.