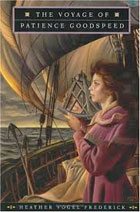 What is your proud­est career moment?
I don't think any­thing will ever beat get­ting that phone call over a dozen years ago from Simon & Schus­ter (edi­tor Kevin Lewis, to be exact) let­ting me know that they were going to pub­lish my first book, The Voy­age of Patience Good­speed. I hung up the phone after­wards and burst into tears. I'd worked so hard on that nov­el, for so many years! I was float­ing on air for weeks. In some ways, I still am.
Describe your favorite pair of paja­mas ever.
I was five, they were leop­ard print, and I thought I was the coolest thing ever. I loved those jam­mies to shreds. I had match­ing leop­ard print slip­pers, too — which met an untime­ly end when I acci­den­tal­ly stepped in the toi­let. But that's anoth­er sto­ry.
In what Olympic sport would you like to win a gold medal?
Curl­ing. Just to see the looks on people's faces when I told them.
What's the bravest thing you've ever done?
Twen­ty-three years ago, my hus­band and I picked up and moved from the East Coast to Port­land, Ore­gon, sight unseen, no jobs. Friends and fam­i­ly thought we were nuts. We prob­a­bly were, but it was also a fab­u­lous adven­ture. We fell in love with Ore­gon the minute we drove across the bor­der. The Pacif­ic North­west is absolute­ly gor­geous, and it's been a great place to raise our boys.
What's the first book you remem­ber read­ing?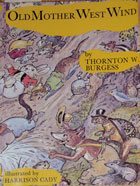 On my own? This is a tough one, because my mem­o­ries of read­ing on my own are so tight­ly inter­laced with night­ly read-alouds with my father. I remem­ber him read­ing Thorn­ton Burgess's Old Moth­er West Wind sto­ries to me, which were his favorites when he was grow­ing up, and I also remem­ber sound­ing the words out myself and read­ing them back to him. As a solo read, though, I think it was either Gene Zion's Har­ry the Dirty Dog or Vir­ginia Lee Burton's Mike Mul­li­gan and His Steam Shov­el (both of which I lat­er read to my boys, who also loved them — isn't that one of the best things about books?).
What TV show can't you turn off?
Believe it or not, The West Wing. Some­how we missed it the first time around when it aired over a decade ago, and now we're stream­ing it on Net­flix and can't pull our­selves away. It's held up remark­ably well, and in many ways is still top­i­cal and time­ly. And the writ­ing! Don't get me start­ed on the writ­ing. Sharp, fun­ny, smart, infor­ma­tive. I can't get enough of it.