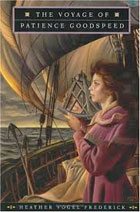 What is your proudest career moment?
I don't think anything will ever beat getting that phone call over a dozen years ago from Simon & Schuster (editor Kevin Lewis, to be exact) letting me know that they were going to publish my first book, The Voyage of Patience Goodspeed. I hung up the phone afterwards and burst into tears. I'd worked so hard on that novel, for so many years! I was floating on air for weeks. In some ways, I still am.
Describe your favorite pair of pajamas ever.
I was five, they were leopard print, and I thought I was the coolest thing ever. I loved those jammies to shreds. I had matching leopard print slippers, too—which met an untimely end when I accidentally stepped in the toilet. But that's another story.
In what Olympic sport would you like to win a gold medal?
Curling. Just to see the looks on people's faces when I told them.
What's the bravest thing you've ever done?
Twenty-three years ago, my husband and I picked up and moved from the East Coast to Portland, Oregon, sight unseen, no jobs. Friends and family thought we were nuts. We probably were, but it was also a fabulous adventure. We fell in love with Oregon the minute we drove across the border. The Pacific Northwest is absolutely gorgeous, and it's been a great place to raise our boys.
What's the first book you remember reading?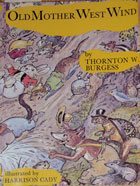 On my own? This is a tough one, because my memories of reading on my own are so tightly interlaced with nightly read-alouds with my father. I remember him reading Thornton Burgess's Old Mother West Wind stories to me, which were his favorites when he was growing up, and I also remember sounding the words out myself and reading them back to him. As a solo read, though, I think it was either Gene Zion's Harry the Dirty Dog or Virginia Lee Burton's Mike Mulligan and His Steam Shovel (both of which I later read to my boys, who also loved them—isn't that one of the best things about books?).
What TV show can't you turn off?
Believe it or not, The West Wing. Somehow we missed it the first time around when it aired over a decade ago, and now we're streaming it on Netflix and can't pull ourselves away. It's held up remarkably well, and in many ways is still topical and timely. And the writing! Don't get me started on the writing. Sharp, funny, smart, informative. I can't get enough of it.