Lisa Bullard is a well-respect­ed writ­ing teacher in Min­neso­ta and beyond, hav­ing shared her wis­dom and her sense of humor about writ­ing with class­rooms full of adults and chil­dren (usu­al­ly not at the same time). She has two books on writ­ing, one for adults (Get Start­ed in Writ­ing for Chil­dren) and one for chil­dren (You Can Write a Sto­ry! A Sto­ry-Writ­ing Recipe for Kids), as well as a series of Insid­er Guides co-writ­ten with Lau­ra Pur­die Salas. She has writ­ten Bookol­o­gy's pop­u­lar Writ­ing Road Trip col­umn for sev­er­al years.
How many book­cas­es do you have in your home?
Based on my house, this ques­tion is open to inter­pre­ta­tion. What qual­i­fies as a book­case? For exam­ple, if the baker's rack in my kitchen holds dozens of cook­books (despite the fact that I don't cook), does this qual­i­fy as a book­case? Does it influ­ence the judg­ing if I explain that one of my absolute favorite books as a child was Bet­ty Crocker's Cooky Book? I spent hours "read­ing" the book and invent­ing sto­ries to go along with the cook­ie cre­ations pic­tured there.
But okay, back to the orig­i­nal ques­tion. In addi­tion to the "kitchen book­case" described above, I have six-and-a-half book­cas­es.
What's your food weak­ness?
My food weak­ness is that I love food far beyond its nutri­tion­al pur­pose. It rep­re­sents so much more than just that to me. Food is sneak­ing into the kitchen late at night with Grand­ma to eat pick­les while Mom looks askance. Food is spit­ting water­mel­on seeds into the lake and get­ting brain freeze from home­made ice cream on the 4th of July. Food is the brown­ie you lick so that your broth­ers don't eat it first.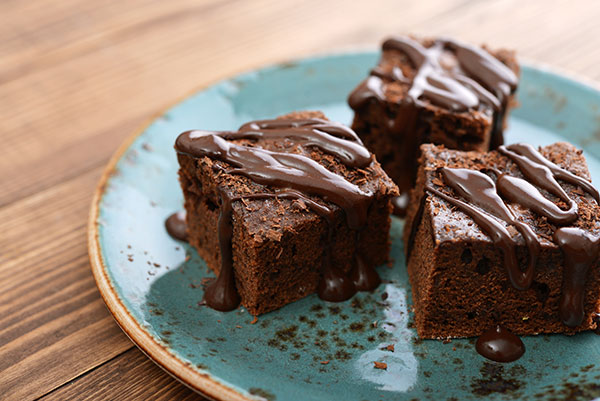 If you're ask­ing about my favorite food rather than my food weak­ness, it's any food that some­body else has cooked. I am for­tu­nate enough to have sev­er­al friends who love to cook, and who express their affec­tion by cook­ing for me. Now that's love!
Have you trav­eled out­side of the Unit­ed States? Which coun­try is your favorite to vis­it? Why?
I've been lucky enough to trav­el out­side of the U.S. to Eng­land, France, Switzer­land, Italy, and Cana­da. I found things to love in all of those coun­tries, but I most loved how dif­fer­ent I became in Italy. For some rea­son I trans­formed into a whole oth­er per­son there. Some­one who knows me well once described me as a "cheer­ful pes­simist;" grow­ing up, I was heav­i­ly influ­enced by my sto­ical­ly Scan­di­na­vian moth­er; and I'm typ­i­cal­ly very cau­tious. But under Italy's influ­ence, I trans­formed into a risk-tak­er who gam­boled from one roman­tic city to the next with hard­ly a care in the world. I real­ly liked that per­son, but she only seems to exist in Italy!
What's your favorite word because you like the way it sounds?
I love say­ing the word "col­ly­wob­bles." It's such a won­der­ful, roly poly word, and it sounds so much more joy­ful than its mean­ing. When­ev­er one of us kids was sick, my mom's first ques­tion was: "Do you have the col­ly­wob­bles?" Few of my friends knew what the word meant, so they usu­al­ly looked blank when I asked them the same ques­tion. For a long time I thought it was a word that belonged to my fam­i­ly alone; that you had to have access to some kind of Bullard Fam­i­ly Dic­tio­nary to be able to decode it. This was also true, by the way, of one of my most dread­ed words: "potch." My mom threat­ened to "potch" us when we were naughty, and it wasn't until I was an adult that I was able to fig­ure out that this "Bullard fam­i­ly word" was (sur­pris­ing­ly, giv­en our her­itage) in fact Yid­dish.
What for­eign lan­guage would you like to learn?
I don't know if it's defined as a "for­eign" lan­guage or not, but one of the things on my buck­et list is to learn Amer­i­can Sign Lan­guage. When I attend a per­for­mance or pre­sen­ta­tion where some­one is inter­pret­ing into ASL, I'm riv­et­ed — I'd love to be able to make my words dance in the air the same way that I try to make them dance on the page when I write.
Do you read the end of a book first?
I'm actu­al­ly per­fect­ly hap­py to start a book some­where oth­er than the begin­ning, and then to read it in sec­tions com­plete­ly out of order. But now that I'm a writer, I've made a rule to allow oth­er writ­ers the chance to tell me their sto­ry in the fash­ion they think is best (in oth­er words, I make myself read it in the order it's pre­sent­ed, from begin­ning to end). But if I grow bored a cou­ple of chap­ters in, the rules change, and I revert to ran­dom read­ing order. In that case, I usu­al­ly dip into the mid­dle and read a bit to see if the sto­ry seems more excit­ing at that point. If not, I'll read the end as my way of giv­ing the author a final chance to sell me on their sto­ry. If I like the end­ing after all that, I some­times go back and read ear­li­er bits, dip­ping in and out of the sto­ry in ran­dom fash­ion until I get back to that end again.