We inter­viewed Nan­cy Peter­son, EdD, pro­fes­sor of ele­men­tary edu­ca­tion at Utah Val­ley Uni­ver­si­ty and co-chair of UVU's annu­al Forum on Engaged Read­ing "For the Love of Read­ing" con­fer­ence and retreat.
Which celebri­ty, liv­ing or not, do you wish would invite you to a cof­fee shop?
I recent­ly learned that Patrick Hen­ry (Rev­o­lu­tion­ary War Patri­ot) is one of my ances­tors. I'd love to talk heart to heart with him about what I have read con­cern­ing his per­son­al tri­als. For instance, I believe his first wife suf­fered from a men­tal ill­ness, and that he remained loy­al and respon­si­ble for her until she died. I'd real­ly like to know how he coped, dealt with it, etc.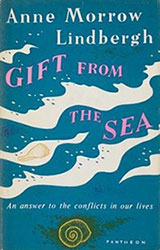 Which book do you find your­self rec­om­mend­ing pas­sion­ate­ly?
Gift From the Sea by Anne Mor­row Lind­bergh. I re-read it every so often… find­ing dif­fer­ent gems for the first time, depend­ing on my life's cir­cum­stances. I love that book… love that woman!
What's your favorite late-night snack?
I can't even think about it…. Today is my 188th day of no sug­ar, no flour, and no snack­ing. When I crave "that thing," I just have go to bed!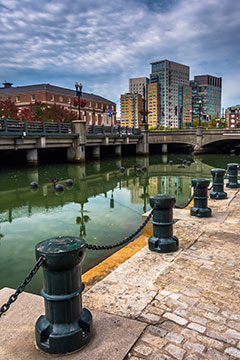 Favorite city to vis­it?
Prov­i­dence, Rhode Island, in the fall. I've only been there once, but I was enam­ored with it, and want to see it again!
Illustrator's work you most admire?
I real­ly want to answer this, but I have to share three: Steve Jenk­ins, and his exquis­ite­ly detailed cut paper work that almost rede­fines real­ism, in my mind! Mar­la Frazee, whose illus­tra­tions are drip­ping with unique per­son­al­i­ty and "voice." And final­ly, Jon J Muth. Some words I have bor­rowed to express how I feel about his water­col­or and pas­tel illus­tra­tions are "mag­i­cal," "haunt­ing," "charm­ing," "majes­tic," and "cozy." All I can say is that I can't get enough of them.
Tea? Cof­fee? Milk? Soda? What's your favorite go-to drink?
Shas­ta diet root beer… I just love that stuff!
Favorite sea­son of the year?
Autumn (not "fall" – autumn) Why? Evening walks in the crisp, damp air, the vivid col­ors of gold, orange and scar­let leaves, and the aro­mas com­ing from the chim­neys of the first hous­es on the block to light their fire­places.
What's your dream vaca­tion?
I would love to take the train from Wash­ing­ton, DC, to Harper's Fer­ry, stay in a bed & break­fast inn, and walk and wan­der around for 2 or 3 days sight-see­ing the his­tor­i­cal land­marks and muse­ums and shop­ping in the his­toric vil­lage and quaint shops – in autumn, of course!
What gives you shiv­ers?
Snakes and mice.
Morn­ing per­son? Night per­son?
Morn­ing.
What's your hid­den tal­ent?
I am an amaz­ing grand­ma! For my tal­ent of "grand­moth­er­ing" I have the hair, the rock­er, the sto­ry­books, the sewing machine and the most beau­ti­ful two and four year old grand­chil­dren ever to walk this earth!
Your favorite can­dy as a kid …
M&Ms – always and for­ev­er! Have you tried the Mega M&Ms?
Broth­er and sis­ters or an only child?
I'm the old­est of five girls.
How did that shape your life?
I'm head­strong, opin­ion­at­ed, stub­born, and always But I'm also a pleas­er; I can hold my tongue when I want to, and I usu­al­ly go over­board in try­ing to make a good impres­sion.
Best tip for liv­ing a con­tent­ed life?
Tak­ing time to be alone and find joy. Anne Mor­row Lind­bergh says women need to take a minute of every hour, an hour of every day, a day of every week, and a month of every year (or some­thing like that) for them­selves. I don't have a reg­u­lar sched­ule for it, but I know when I'm need­ing it, and I go to great lengths to get it.
Your hope for the world?
For every human being to receive and give kind­ness more than feel­ing and inflict­ing pain.