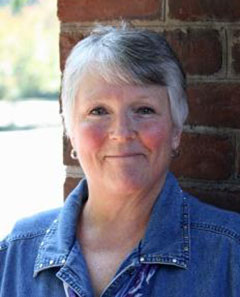 We inter­viewed Nan­cy Peter­son, EdD, pro­fes­sor of ele­men­tary edu­ca­tion at Utah Val­ley Uni­ver­si­ty and co-chair of UVU's annu­al Forum on Engaged Read­ing "For the Love of Read­ing" con­fer­ence and retreat.
Which celebrity, living or not, do you wish would invite you to a coffee shop?
I recently learned that Patrick Henry (Revolutionary War Patriot) is one of my ancestors. I'd love to talk heart to heart with him about what I have read concerning his personal trials. For instance, I believe his first wife suffered from a mental illness, and that he remained loyal and responsible for her until she died. I'd really like to know how he coped, dealt with it, etc.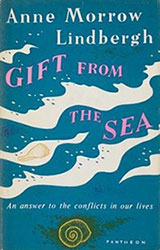 Which book do you find yourself recommending passionately?
Gift From the Sea by Anne Morrow Lindbergh. I re-read it every so often… finding different gems for the first time, depending on my life's circumstances. I love that book… love that woman!
What's your favorite late-night snack?
I can't even think about it…. Today is my 188th day of no sugar, no flour, and no snacking. When I crave "that thing," I just have go to bed!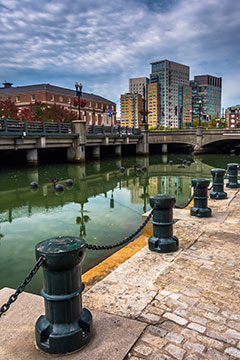 Favorite city to visit?
Providence, Rhode Island, in the fall. I've only been there once, but I was enamored with it, and want to see it again!
Illustrator's work you most admire?
I really want to answer this, but I have to share three: Steve Jenkins, and his exquisitely detailed cut paper work that almost redefines realism, in my mind! Marla Frazee, whose illustrations are dripping with unique personality and "voice." And finally, Jon J Muth. Some words I have borrowed to express how I feel about his watercolor and pastel illustrations are "magical," "haunting," "charming," "majestic," and "cozy." All I can say is that I can't get enough of them.
Tea? Coffee? Milk? Soda? What's your favorite go-to drink?
Shasta diet root beer… I just love that stuff!
Favorite season of the year?
Autumn (not "fall" – autumn) Why? Evening walks in the crisp, damp air, the vivid colors of gold, orange and scarlet leaves, and the aromas coming from the chimneys of the first houses on the block to light their fireplaces.
What's your dream vacation?
I would love to take the train from Washington, DC, to Harper's Ferry, stay in a bed & breakfast inn, and walk and wander around for 2 or 3 days sight-seeing the historical landmarks and museums and shopping in the historic village and quaint shops – in autumn, of course!
What gives you shivers?
Snakes and mice.
Morning person? Night person?
Morning.
What's your hidden talent?
I am an amazing grandma! For my talent of "grandmothering" I have the hair, the rocker, the storybooks, the sewing machine and the most beautiful two and four year old grandchildren ever to walk this earth!
Your favorite candy as a kid …
M&Ms – always and forever! Have you tried the Mega M&Ms?
Brother and sisters or an only child?
I'm the oldest of five girls.
How did that shape your life?
I'm headstrong, opinionated, stubborn, and always But I'm also a pleaser; I can hold my tongue when I want to, and I usually go overboard in trying to make a good impression.
Best tip for living a contented life?
Taking time to be alone and find joy. Anne Morrow Lindbergh says women need to take a minute of every hour, an hour of every day, a day of every week, and a month of every year (or something like that) for themselves. I don't have a regular schedule for it, but I know when I'm needing it, and I go to great lengths to get it.
Your hope for the world?
For every human being to receive and give kindness more than feeling and inflicting pain.