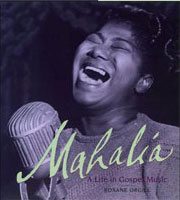 What keeps you up at night?
Thoughts of my two chil­dren: their school issues, health prob­lems, things they said or didn't say. What calms me and gets me to sleep, per­haps odd­ly, is to think about the book I'm writ­ing at the moment. I can think about parts of it I like, what I'll write next, and even prob­lems whose solu­tions are right then, any­way, out of my grasp, and drift off, con­tent.
What is your proud­est career moment?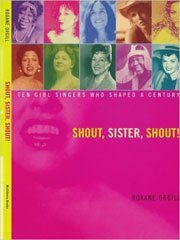 Being at the New York Pub­lic Library pre­sen­ta­tion of its Best Books for the Teen Age with two books: Mahalia, a biog­ra­phy of the gospel singer Mahalia Jack­son, and Shout, Sis­ter, Shout! Ten Girl Singers Who Shaped a Cen­tu­ry.
Describe your favorite pair of paja­mas ever.
Laven­der cot­ton short pjs, a gift from my grand­moth­er, who had a bath­room all in laven­der (tow­els and rugs and smelling of laven­der soap and sachets), which I enjoyed.
What's the bravest thing you've ever done?
Rais­ing (and not giv­ing up on, not for a minute) a teen with men­tal ill­ness.
What's the first book you remem­ber read­ing?
I'm afraid the first book(s) I remem­ber read­ing are the Dick and Jane books, and not with any fond­ness, in first grade. But the first book I remem­ber falling in love with is Pip­pi Long­stock­ing.
What TV show can't you turn off?
The Good Wife. Real­ly good writ­ing, and Juliana Mar­gulies is too good not to watch to the end.