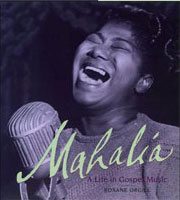 What keeps you up at night?
Thoughts of my two children: their school issues, health problems, things they said or didn't say. What calms me and gets me to sleep, perhaps oddly, is to think about the book I'm writing at the moment. I can think about parts of it I like, what I'll write next, and even problems whose solutions are right then, anyway, out of my grasp, and drift off, content.
What is your proudest career moment?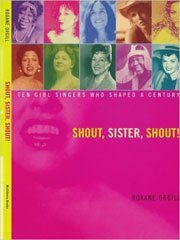 Being at the New York Public Library presentation of its Best Books for the Teen Age with two books: Mahalia, a biography of the gospel singer Mahalia Jackson, and Shout, Sister, Shout! Ten Girl Singers Who Shaped a Century.
Describe your favorite pair of pajamas ever.
Lavender cotton short pjs, a gift from my grandmother, who had a bathroom all in lavender (towels and rugs and smelling of lavender soap and sachets), which I enjoyed.
What's the bravest thing you've ever done?
Raising (and not giving up on, not for a minute) a teen with mental illness.
What's the first book you remember reading?
I'm afraid the first book(s) I remember reading are the Dick and Jane books, and not with any fondness, in first grade. But the first book I remember falling in love with is Pippi Longstocking.
What TV show can't you turn off?
The Good Wife. Really good writing, and Juliana Margulies is too good not to watch to the end.