Susan Yutzey worked as an Ohio school librar­i­an for many years, serv­ing in local, state, and nation­al lead­er­ship posi­tions. Now retired, she con­tin­ues to be a tire­less advo­cate for school libraries and librar­i­ans.
Who was your favorite teacher in grades K‑7 and why?
Ms. D'Angelo was my sev­enth grade teacher. I was a new stu­dent at Edith A. Bog­a­rt Ele­men­tary School and Ms. D'Angelo made me feel wel­come. From encour­ag­ing me as a left-han­der to posi­tion the paper the way I felt most com­fort­able to serv­ing as my piano accom­pa­nist at the annu­al tal­ent show as I sang selec­tions from my favorite musi­cal "Gigi," Ms. D'Angelo was always my role mod­el.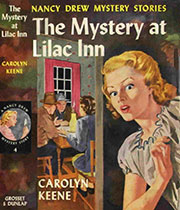 When did you first start read­ing books?
My first book was a gift from my grand­moth­er—The Lit­tle Engine that Could. From that point on, I remem­ber read­ing every Nan­cy Drew book, rel­ish­ing my Sat­ur­day morn­ings as I devoured The Secret of the Old Clock, The Mys­tery of Lilac Inn, The Secret at Shad­ow Ranch, and all the rest. To keep track of my books I cre­at­ed "check­out" cards and attached them to each book. Play­ing librar­i­an at the ten­der age of ten should have been my clue that twen­ty-nine years lat­er I would embark on a career as a school librar­i­an.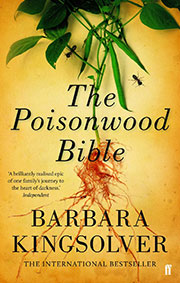 All-time favorite book?
The Poi­son­wood Bible by Bar­bara King­solver.
Your best mem­o­ry of your school library?
The library in my high school was a two-sto­ry library with shelf after shelf of books and peri­od­i­cals. From the sec­ond floor to the first floor was a wind­ing stair­case. Dur­ing the two years I was a stu­dent at North­ern High­land High School, I was sec­re­tary of the Library Coun­cil. The offi­cers of the Library Coun­cil had their year­book pho­to tak­en on that wind­ing stair­case. I also have fond mem­o­ries of Mrs. Enos, the school librar­i­an, and her assis­tant Mrs. Holm­strup who pro­vid­ed a sup­port­ive envi­ron­ment for stu­dents and encour­aged inde­pen­dent think­ing and action.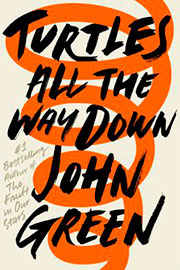 Book on your bed­side table right now?
I seem to being going through a British mys­tery phase so on my bed­side table you'll find Friend Request by Lau­ra Mar­shall. I just fin­ished read­ing John Green's Tur­tles All the Way Down. I usu­al­ly have two books going at the same time so my non­fic­tion read is The Pow­er of Habit: Why We Do What We Do in Life and Busi­ness by Charles Duhigg.
What's your hid­den tal­ent?
As an ele­men­tary school stu­dent I dis­cov­ered that as a left-han­der, I could write back­wards. I would write my name or a phrase back­ward, hold it up to a mir­ror and there it was — able to be read by any­one! It was great for pass­ing notes to friends.
Favorite fla­vor of ice cream?
Graeter's Ice Cream is a Cincin­nati-based cream­ery. My favorite fla­vor from Graeter's is black rasp­ber­ry choco­late chip.
What's your best con­tri­bu­tion to tak­ing care of the envi­ron­ment?
Walk­ing wher­ev­er and when­ev­er I can and recy­cling plas­tics and paper in our neigh­bor­hood recy­cling pro­gram.