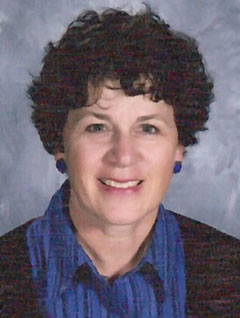 Susan Yutzey worked as an Ohio school librar­i­an for many years, serv­ing in local, state, and nation­al lead­er­ship posi­tions. Now retired, she con­tin­ues to be a tire­less advo­cate for school libraries and librarians.
Who was your favorite teacher in grades K-7 and why?
Ms. D'Angelo was my seventh grade teacher. I was a new student at Edith A. Bogart Elementary School and Ms. D'Angelo made me feel welcome. From encouraging me as a left-hander to position the paper the way I felt most comfortable to serving as my piano accompanist at the annual talent show as I sang selections from my favorite musical "Gigi," Ms. D'Angelo was always my role model.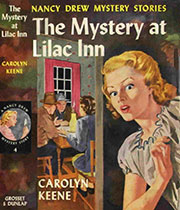 When did you first start reading books?
My first book was a gift from my grandmother—The Little Engine that Could. From that point on, I remember reading every Nancy Drew book, relishing my Saturday mornings as I devoured The Secret of the Old Clock, The Mystery of Lilac Inn, The Secret at Shadow Ranch, and all the rest. To keep track of my books I created "checkout" cards and attached them to each book. Playing librarian at the tender age of ten should have been my clue that twenty-nine years later I would embark on a career as a school librarian.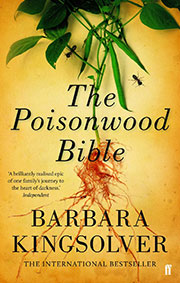 All-time favorite book?
The Poisonwood Bible by Barbara Kingsolver.
Your best memory of your school library?
The library in my high school was a two-story library with shelf after shelf of books and periodicals. From the second floor to the first floor was a winding staircase. During the two years I was a student at Northern Highland High School, I was secretary of the Library Council. The officers of the Library Council had their yearbook photo taken on that winding staircase. I also have fond memories of Mrs. Enos, the school librarian, and her assistant Mrs. Holmstrup who provided a supportive environment for students and encouraged independent thinking and action.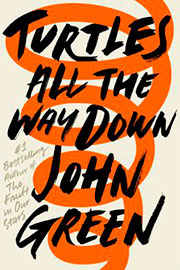 Book on your bedside table right now?
I seem to being going through a British mystery phase so on my bedside table you'll find Friend Request by Laura Marshall. I just finished reading John Green's Turtles All the Way Down. I usually have two books going at the same time so my nonfiction read is The Power of Habit: Why We Do What We Do in Life and Business by Charles Duhigg.
What's your hidden talent?
As an elementary school student I discovered that as a left-hander, I could write backwards. I would write my name or a phrase backward, hold it up to a mirror and there it was—able to be read by anyone! It was great for passing notes to friends.
Favorite flavor of ice cream?
Graeter's Ice Cream is a Cincinnati-based creamery. My favorite flavor from Graeter's is black raspberry chocolate chip.
What's your best contribution to taking care of the environment?
Walking wherever and whenever I can and recycling plastics and paper in our neighborhood recycling program.