When the direc­tor of Hollins University's grad­u­ate pro­gram in children's lit­er­a­ture asked me to teach a crit­i­cal class on the his­to­ry of children's book illus­tra­tors, I said no. Even with an MFA in writ­ing for chil­dren from Ver­mont Col­lege, an MA in children's lit­er­a­ture from Hollins, scores of pub­lished books, and years of teach­ing grad­u­ate-lev­el cre­ative class­es, I still felt like a fraud. Some­day I'd be called out because I nev­er got an under­grad­u­ate degree or under­stood what "dia­log­ic" meant. But the direc­tor insist­ed I was the only one who could teach this course, required for stu­dents in the new MFA Writ­ing and Illus­trat­ing Children's Books program.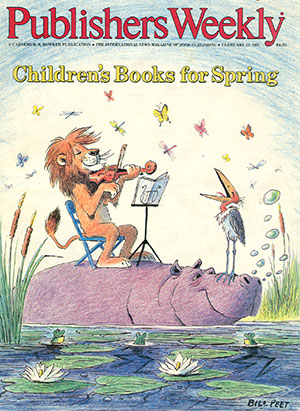 Maybe … When I was nine­teen, I bought a children's lit­er­a­ture text­book at a yard sale. That one-dol­lar book became the first in my children's lit­er­a­ture library, with a heavy con­cen­tra­tion in illus­tra­tors. What I lacked in aca­d­e­m­ic expe­ri­ence, I could make up for in pas­sion. As a kid, I longed to be an illus­tra­tor, switch­ing to ani­ma­tion when I was a teenag­er. Those dreams nev­er tran­spired, but my love for art stayed true.
Once home from that sum­mer of teach­ing, I gath­ered my books on illus­tra­tion. The floor near­ly fell in! I had so much mate­r­i­al, I didn't need to leave my house. The course would begin with the ear­li­est children's book illus­tra­tors, up to the end of the twen­ti­eth cen­tu­ry. Hollins sum­mer res­i­dence terms are six weeks, two class­es a week, each class three hours.
I would cov­er the ear­ly illus­tra­tors in the first class, then spend the rest of the term high­light­ing tech­nique, print­ing meth­ods, and ground-break­ing artists. My out­line looked dead­ly. I tossed it and any pre­ten­sion I had of being a "real" aca­d­e­m­ic. I'd teach the class the way I wish some­one would have taught me — mov­ing chrono­log­i­cal­ly through time, giv­ing back­grounds of illus­tra­tors, and, most impor­tant, telling sto­ries along with show­ing the art. Stu­dents would get plen­ty of infor­ma­tion, but they would also have a sense of the artists' lives.
The out­come for the stu­dents? Rather than turn them into walk­ing ency­clo­pe­dias, I want­ed them to fall in love. Fall for one illus­tra­tor, one artist that would change their lives, change the way they made their own art.
I began scan­ning illus­tra­tions for Pow­er­Point pre­sen­ta­tions. My lit­tle flatbed scan­ner hummed day after day until I had 1000 slides. A thou­sand! Even spread out over twelve class­es, a thou­sand slides would send stu­dents fly­ing for the exit. I cut and cut, until I had 500 slides. Well, they'd get their money's worth.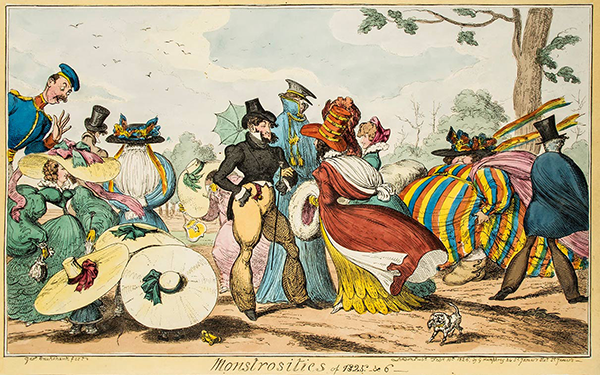 On the first day of our class, I told the stu­dents to buck­le up, their first lec­ture would be like a motor­cy­cle ride through the Lou­vre. We cov­ered 150 years of illus­tra­tion, from the 1830s (George Cruik­shank) to the 1930s (E.H. Shep­ard), criss-cross­ing between Eng­land and Amer­i­ca. There were 75 slides, my script was 35 pages. Amaz­ing­ly, they all came back for the next class.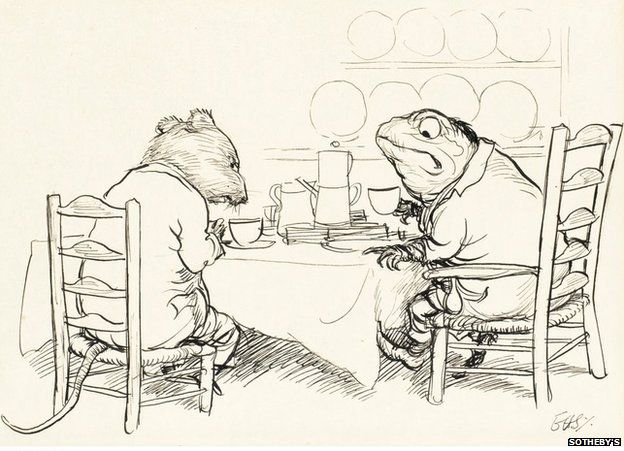 Halfway through the term, I added anoth­er facet to the unit on mid-cen­tu­ry illus­tra­tors. Artists who'd start­ed at Dis­ney Stu­dios and gone on to pro­duce children's books — peo­ple like Bill Peet, the Provensens, and Gyo Fujikawa. Twelve class­es was not enough! So, I cre­at­ed a thir­teenth class, some­thing no one had ever done before. Work­ing around stu­dents' sched­ules, we met dur­ing lunch. I opened the lec­ture up to every­one in our pro­gram. After that, oth­er fac­ul­ty mem­bers began hold­ing lunchtime lectures.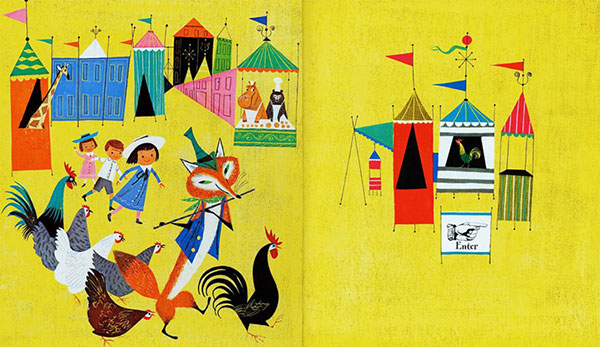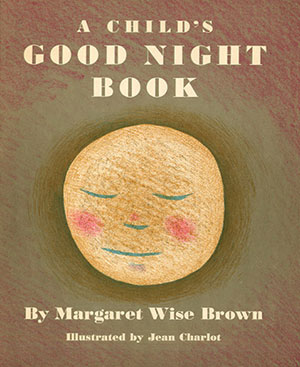 Instead of a sin­gle text, stu­dents were required to dis­cuss ten pic­ture books I'd select­ed. Many had nev­er seen Robert Lawson's tech­ni­cal­ly bril­liant line-work for Fer­di­nand the Bull. They all knew Clement Hurd's art for Mar­garet Wise Brown's Good­night Moon but had missed Jean Charlot's mas­ter­ful pas­tels in A Child's Good Night Book. Although I'd put togeth­er a zil­lion slides, I stag­gered into each class with more exam­ples of the fea­tured artist's work. Slides are great, but noth­ing beats pag­ing through actu­al books, most vin­tage or hard-to-find.
We had "spe­cial" days, such as sam­pling every black form of media I could lay my hands on for stu­dents to emu­late Wan­da Gag's printer's black. We ate blue­ber­ry Dan­ish dur­ing the Robert McCloskey class. Stu­dents tore pieces of col­ored paper and made Leo Lion­ni-style col­lages as we dis­cussed Lit­tle Blue and Lit­tle Yel­low.
Stu­dents began bring­ing in books from mad-dash trips home to share. They showed sketch­es in the style of Vir­ginia Lee Bur­ton or Don­ald Crews. And they did what I hoped — they fell in love.
After my ini­tial run, I repeat­ed the course every oth­er year. Stu­dents pro­claimed it was their very favorite class in the pro­gram. On the last day of the term, we tra­di­tion­al­ly eat Krispy Kreme donuts and I ask the stu­dents who they fell in love with dur­ing the term. Often, it's more than one illus­tra­tor. Then there are hugs and heart­felt good­byes, even a few tears.
Sum­mer 2018 was the final time I taught that love­ly course. After thir­teen years at Hollins, I need­ed to spend sum­mers home for per­son­al rea­sons. Instead I'll teach inten­sives at the uni­ver­si­ty, as I have — and will con­tin­ue to do — for oth­er pro­grams and orga­ni­za­tions. As it turned out, my stu­dents changed my life, and teach­ing became my passion.
On the last day of my last illus­tra­tion class, I gath­ered my mate­ri­als one last time, looked around at the emp­ty class­room where'd I'd taught so many years, and turned out the light. The tears were mine.