… when dead leaves fly like witch­es on switch­es across the sky …
In the cen­ter of our Wegman's is all the stuff that is not food. Of course, I head there first. Brows­ing tea tow­els and sun­flower coast­ers is my reward from hav­ing to shop in the too-big gro­cery store.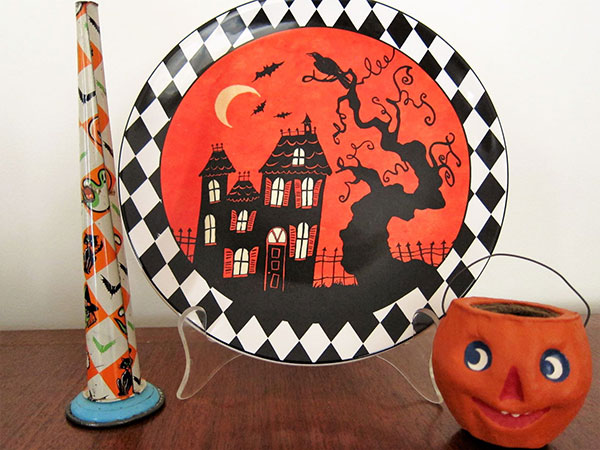 Recent­ly I found a plate among the Hal­loween décor. I didn't need a Hal­loween plate but this one made me stop. The design remind­ed me of the lit­tle treat bags peo­ple gave out on Hal­loween, filled with pop­corn balls or home­made cook­ies (yes, the old­en trick-or-treat­ing days were bet­ter). Hal­loween was my favorite hol­i­day when I was a kid. I pulled out my witch cos­tume in August. I drew pic­tures of haunt­ed hous­es. At nine, I want­ed to be a witch liv­ing in a haunt­ed house.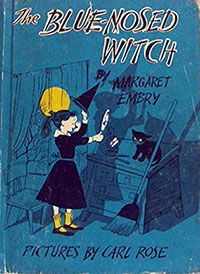 After I grew up, Hal­loween, slammed against Thanks­giv­ing and Christ­mas, slid back. (East­er is now my favorite hol­i­day, because you don't have to do any­thing, because it's spring, because the col­ors and bun­nies are cheerful.)
As I stared at that orange and black plate, a door opened, just a sliv­er and just for an instant. I was nine again, flap­ping through our house in my pur­ple (prob­a­bly flam­ma­ble) witch's cape, eager for Hal­loween even though school hadn't start­ed yet. What a deli­cious feel­ing, all shiv­ery and excit­ing at the same time. Then the door shut, and I had to think about let­tuce and cat food and show­er cleaner.
Although I've been writ­ing children's books for near­ly forty years and have spent more years read­ing children's books or writ­ing about children's lit­er­a­ture, I have increas­ing­ly lim­it­ed access to my own child­hood. Mem­o­ries fade due to age, med­ica­tion, and Great Big World Prob­lems. It's hard­er to keep the door to child­hood open when you're wor­ried about lab results, tax­es, and fracking.
This past sum­mer, I taught my last sum­mer term at Hollins Uni­ver­si­ty. My final class in the Children's Lit­er­a­ture Grad­u­ate Pro­gram was the his­to­ry of children's book illus­tra­tors. My stu­dents, most­ly young illus­tra­tors, set­tled into this course as if they'd come home.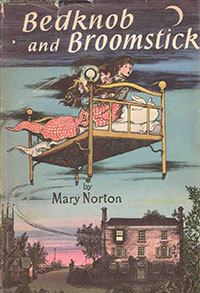 They loved see­ing the ground-break­ing work of Wan­da Gâg and Vir­ginia Lee Bur­ton. They loved the sur­prise of Leo Lion­ni and oth­er mod­ernists. They loved the ver­sa­til­i­ty of Mar­cia Brown and the Dil­lons. In each class, a stu­dent would gasp or smile with recog­ni­tion dur­ing the dis­cus­sion of an artist or spe­cif­ic pic­ture book. I could almost see the door swing open. "My moth­er read me that book!" Or, "My grand­moth­er had that book! I for­got about it!"
Most of my stu­dents weren't that far removed from their child­hoods. But they were so tight­ly focused on learn­ing craft and tech­nique that they had lost track of why they chose this field. It's not enough to "love children's books" (though we do). As cre­ators, we must stay con­nect­ed to the child inside.
One of my stu­dents pref­aced her final paper with this quote by Howard Pyle, illus­tra­tor and founder of the Brandy­wine School: "The sto­ries of child­hood leave an indeli­ble impres­sion, and their author always has a niche in the tem­ple of mem­o­ry from which the image is nev­er cast out to be thrown on the rub­bish heap of things that are out­grown and outlived."
Those sto­ries may be for­got­ten, buried at the bot­tom of mem­o­ries that are more imme­di­ate, until the unex­pect­ed moment that sin­gle, indeli­ble image ris­es to the top. For me, a $7 plate in a gro­cery store gave me a glimpse of past Octo­bers, and the mem­o­ry of the books I read back then that let me expe­ri­ence shiv­ery, excit­ing feel­ings any day of the year.
Yeah, I bought the plate I didn't need, but some­how did. My old Hal­loween books keep it com­pa­ny, along with Har­ry Behn's Hal­loween, illus­trat­ed by Greg Couch, a poem some of us remem­ber from school …
…When elf and sprite flit through the night on a moony sheen.
It's delight­ful­ly witchy — look the rest of it up for Halloween!