Last Sep­tem­ber, we drove to an emp­ty lake deep in the Appalachi­ans for a short vaca­tion, a much-need­ed chance to relax. I longed to escape writ­ing and house chores and cats and recon­nect with nature.
When we arrived, clouds draped over the peaks and our room was gloomy. I missed civ­i­liza­tion instant­ly and forced my hus­band to dri­ve the sev­en crooked miles back down the moun­tain to the near­est ham­let so I could hit the Dol­lar store (the biggest con­cern). I raced through the aisles grab­bing snacks, note­books, pens, and word-search puz­zle books. We'd come to unwind, but I'd dragged my Rest­less Self with us.
I chose this spot not just for its seclu­sion but also because of the lake's mys­tery. Every 50 or 100 years, Moun­tain Lake per­forms a dis­ap­pear­ing act. Sci­en­tists believe it drains itself and, when con­di­tions are right, fills again by springs beneath the lake bed. Yet after years of tests, they still aren't sure. Well, I want­ed to know for sure. In addi­tion to Rest­less Self, I also brought along Nosy-Got-To-Learn-More-Right-Now Self (yes, the car was crowd­ed). Why did the lake emp­ty? I grilled the poor guy run­ning the gift shop. When was it com­ing back?
Like many of us, I look up stuff before I've fin­ished think­ing of it. Lack of a smart­phone doesn't slow me down — I run upstairs to my com­put­er so fast I could medal in track. But the sat­is­fac­tion of fer­ret­ing a fact in sec­onds doesn't last and some­times flat-out ruins the won­der of not knowing.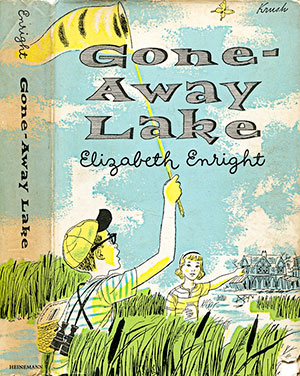 On the edge of sleep that night, I real­ized why I'd picked such a remote place: a children's book, of course. Gone-Away Lake (1957) by Eliz­a­beth Enright was one of my favorite books, along with its sequel Return to Gone-Away (1961). A com­mu­ni­ty of sum­mer hous­es were built around a lake in the late 1800s. The lake dried up in 1905 and the hous­es were aban­doned. Present-day kids (well, in the '50s) dis­cov­er the "ship-wrecked" hous­es and two elder­ly peo­ple liv­ing there. These aren't slam-bang, cliff-hang­er sto­ries, but a rich, lus­cious sum­mer idyll with just enough mys­tery and the most gor­geous writ­ing in children's literature.
Each day, rain or shine, is packed with won­der at Gone-Away Lake. Brim­ming with curios­i­ty, the kids dis­cov­er plants, ani­mals, insects that changed the land­scape after the lake van­ished. They lis­ten to sto­ries about the good old days when the com­mu­ni­ty was in full swing. They pick out a not-too-falling-down house and make it their own.
When I woke up our first morn­ing at Moun­tain Lake, the sun was bright. I left Rest­less and Nosy to the word-search puz­zles and went explor­ing. I wad­ed into the 55-acre site, mar­veling at the vari­ety of plants and tiny crit­ters that had adapt­ed with­in the last five years. I paused by dry-docked rocks with strange for­ma­tions. Over­head, the sky was paint box blue and I felt con­tent. I didn't need to iden­ti­fy that slug, or those pur­ple flow­ers, or the snake that whipped near­ly across my shoes. It was enough to let unex­pect­ed won­der wash over me.
Sud­den­ly I didn't want to go home. I want­ed to explore every inch of that dried-up lake and wan­der the back roads that criss­crossed the moun­tain. I want­ed to give myself over to wonder.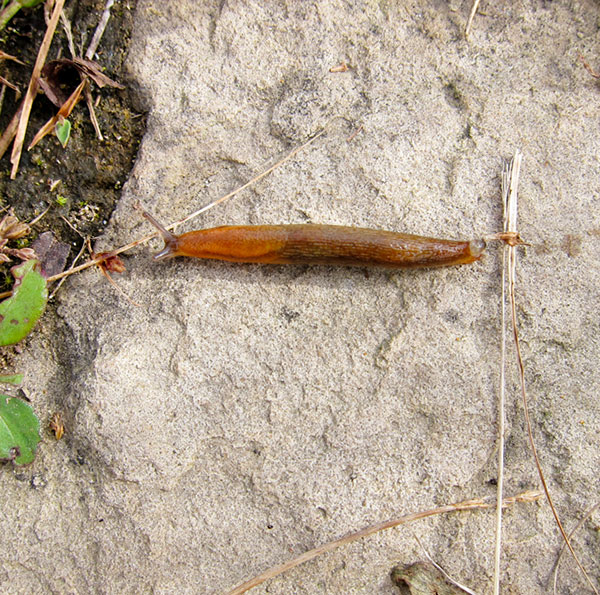 In Gone-Away Lake, ten-year-old Por­tia weeds the gar­den with her Aunt Hilda.
"If you could just hold onto it," said Por­tia, sit­ting back on the warm grass. "Sum­mer start­ing to be. Every­thing just exact­ly right."
"But if it were this way every day, all the time, we'd get too used to it," said Aunt Hil­da. "It's because it doesn't and can't last that a day like this is so wonderful."
"Good things must have com­par­ers, I sup­pose," said Por­tia. "Or how would we know how good they are?"
Those few, per­fect days at Moun­tain Lake became my com­par­er. I didn't find a vacant colony of Vic­to­ri­an hous­es, but I gath­ered odd peb­bles from the bot­tom of the lake bed, pos­si­bly cre­at­ed mil­lions of years ago. I took some pho­tos. I did not take notes.
Back home, I fell into my busy rou­tine. Yet I made sure I checked the morn­ing sky when I fetched the paper, watched star­lings at stop­lights, lin­gered at the door to catch a rare south­east breeze. I quit look­ing up every sin­gle ques­tion that flashed through my mind. Some things should remain a mystery.