A baker's dozen to get you start­ed on the April Book­storm™ books …
Aviary Won­ders Inc. Spring Cat­a­log and Instruc­tion Man­u­al, Kate Sam­worth. Clar­i­on Books, 2014
Win­ner of the 2014 Kirkus Prize for Young Read­ers' Literature
Fan­tas­tic illus­tra­tions of fan­tas­ti­cal creatures
Build your own birds!
---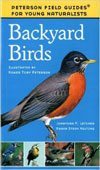 Back­yard Birds by Karen Stray Nolt­ing, Jonathan Latimer, and Roger Tory Peter­son. Houghton Mif­flin Har­court, 1999
Col­or pho­tographs and drawings
Easy guides on how-to-iden­ti­fy com­mon birds
Great sup­ple­men­tary mate­r­i­al for reports
---

Blood Red Horse by K.M. Grant. Walk­er, 2006 (Book 1 of a trilogy)
13 year old rides a beloved horse into bat­tle dur­ing the crusades
Nar­ra­tive fol­lows both Chris­t­ian and Mus­lim characters
What does it take to become a knight?
---
Cas­tle, writ­ten and illus­trat­ed by David Macaulay. Can­dlewick Press, 2005 edition
Calde­cott Hon­or book
Step-by-step con­struc­tion of fic­tion­al 13th Cen­tu­ry castle
Easy Read­er ver­sion avail­able
---

Cas­tle Diary: the Jour­nal of Tobias Burgess by Richard Platt, illus­trat­ed by Chris Ridell. Can­dlewick Press, 2003
Dai­ly life in a cas­tle from an 11-year-old servant's point of view
Joust­ing, sword fight­ing, archery, horse-back riding
What was it like to live in a cas­tle?
---

Creepy Crea­tures: Fleas by Valerie Bod­den. Cre­ative Paper­backs, 2014
Under-the-micro­scope pho­tographs with amaz­ing details
Great back mat­ter for report writing
One in a set of Creepy Crea­tures books
---

Crispin: Cross of Lead by Avi. Pen­guin, 2002
New­bery winner
Page-turn­ing action
False­ly-accused boy goes on the run in 14th cen­tu­ry England
---

Doo­dle Stitch­ing: Fresh and Fun Embroi­dery for Begin­ners by Aimee Ray. Ster­ling Pub­lish­ing, 2007
Easy-to-fol­low pat­terns for a vari­ety of projects (book covers!)

"

Doo­dles" appeal­ing to boys and girls
Many designs that even begin­ners could fin­ish in a short block of time
---

Good Mas­ters! Sweet Ladies! Voic­es from a Medieval Vil­lage by Lau­ra Amy Schlitz, illus­trat­ed by Robert Byrd. Can­dlewick Press, 2011
Linked sto­ries told through mono­logues, per­fect for read­ers the­ater or solo reading
New­bery winner
Vil­lage map and oth­er illus­tra­tions by Robert Byrd and Lau­ra Amy Schlitz's author notes pro­vide a wealth of detail to sup­port the stories
---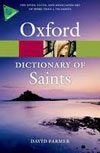 Oxford Dic­tio­nary of Saints by David Farmer. Oxford Uni­ver­si­ty Press, 5th edi­tion, 2011
Easy-read­ing biogra­phies of 1300 saints, with empha­sis on most famil­iar and Eng­lish saints
Gives folk­lore asso­ci­at­ed with saints as well as history
Just-the-facts approach — doesn't judge or proselytize
---

Proud Taste for Scar­let and Miniv­er, by E.L. Konigs­burg. 2001 reprint
His­tor­i­cal fic­tion from two-time New­bery-win­ning author
Meet one of the most pow­er­ful women in his­to­ry: Eleanor of Aquitaine
Fast-mov­ing, dia­logue-rich narrative
---

Sal­adin: Noble Prince of Islam by Diane Stan­ley. Harper­Collins, 2002
Biog­ra­phy of an Islam­ic hero and ruler dur­ing the Crusades
Beau­ti­ful illus­tra­tions evoke medieval Islam­ic art
Great back mat­ter for report writ­ing
---
Secret Diary of Adri­an Mole, Aged 13−3÷4 by Sue Townsend. Harper­Teen, 2003
First crush, acne, a roy­al wed­ding, being broke — through the eyes of British teen
First in a series of humor­ous diaries
1980s Britain — details of set­ting might be unfa­mil­iar to today's read­ers but emo­tions won't be
---