For the past two years my hus­band and I have had the good for­tune to spend the wan­ing days of sum­mer in Door Coun­ty, Wis­con­sin. There we have dis­cov­ered a vibrant arts com­mu­ni­ty. A boun­ty of the­atre, music, and fine arts is there for the picking.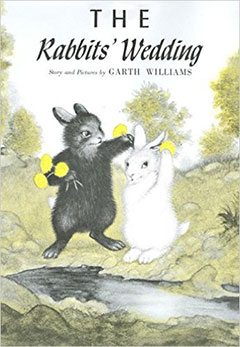 This year, as I scanned the pos­si­bil­i­ties for our vis­it, I was par­tic­u­lar­ly inter­est­ed in the Penin­su­la Play­ers' Mid­west pre­mière of a new play by Ken­neth Jones called Alaba­ma Sto­ry. The play comes from actu­al events which occurred in Alaba­ma in 1959. Based on the Amer­i­can Library Association's rec­om­men­da­tion, State Librar­i­an Emi­ly Whee­lock Reed pur­chased copies of the pic­ture book, The Rab­bits' Wed­ding by Garth Williams, for state libraries. The Rab­bits' Wed­ding con­cerns a black rab­bit and a white rab­bit who mar­ry. Though Williams, an artist, chose the col­ors of the rab­bits for the con­trast they would pro­vide in his illus­tra­tions, they became sym­bol­ic of much more when seg­re­ga­tion­ist Sen­a­tor E.O. Eddins demand­ed that the book be removed from all state library shelves. Eddins believed that the book pro­mot­ed the mix­ing of races. Alaba­ma Sto­ry tells this sto­ry of cen­sor­ship, jux­ta­posed with the sto­ry of a bira­cial relationship.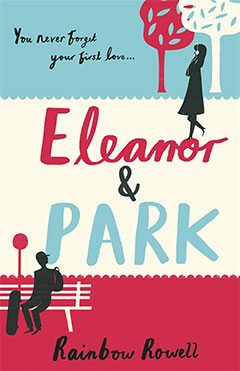 My hus­band and I both had tears in our eyes sev­er­al times through­out the August 31st per­for­mance of Alaba­ma Sto­ry. Cen­sor­ship was some­thing we know inti­mate­ly. Though Alaba­ma Sto­ry takes place in 1959, it could have tak­en place in 2013 in Anoka, Min­neso­ta, with a teen book enti­tled Eleanor & Park by Rain­bow Row­ell. My high school Library Media Spe­cial­ist col­leagues and I had planned a dis­trict-wide com­mu­ni­ty read for the sum­mer of 2013. Based on our own read­ing of the book, and based on the fact that the book had received starred reviews across the board and was on many "best" lists for 2013, we chose Eleanor & Park as the book for the sum­mer pro­gram. All stu­dents who vol­un­teered to par­tic­i­pate received a free copy of the book. Rain­bow Row­ell agreed to vis­it in the fall for a day of fol­low-up with the par­tic­i­pants. Short­ly after the books were hand­ed out, just pri­or to our sum­mer break, par­ents of one of the par­tic­i­pants, along with the Par­ents' Action League (deemed a hate group by the South­ern Pover­ty Law Cen­ter) reg­is­tered a chal­lenge against the book. Their com­plaint had to do with the lan­guage that they deemed inap­pro­pri­ate in the book and with the sex­u­al con­tent in the book. They demand­ed that the par­ents of all par­tic­i­pants be informed that their child had been "exposed" to the book (they were not), that Rain­bow Rowell's vis­it be can­celled (it was), that copies of the book be removed from the shelves of all dis­trict schools (they were not), that our selec­tion pol­i­cy be rewrit­ten (it was), and that the Library Media Spe­cial­ists be dis­ci­plined (we received a let­ter). The sto­ry gained nation­al atten­tion in the late sum­mer and fall of 2013.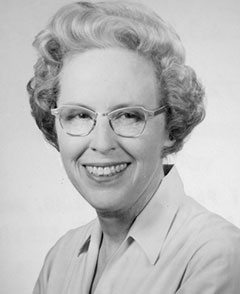 One of the most strik­ing aspects of Emi­ly Whee­lock Reed's sto­ry was the sense of iso­la­tion she felt. She received no sup­port, par­tic­u­lar­ly from the Amer­i­can Library Asso­ci­a­tion who had pub­lished the list of rec­om­men­da­tions which she used to pur­chase new books for Alaba­ma state libraries. These feel­ings of iso­la­tion were famil­iar to me. Though my col­leagues turned to each oth­er for sup­port, we received no sup­port from the dis­trict school board or the dis­trict admin­is­tra­tion. This was the most dif­fi­cult time in my thir­ty-six career as a high school edu­ca­tor. Though I had won the district's Teacher Out­stand­ing Per­for­mance award, was a final­ist for Min­neso­ta Teacher of the Year, and won the Lars Steltzn­er Intel­lec­tu­al Free­dom award, choos­ing Eleanor & Park as the selec­tion for a vol­un­tary sum­mer read­ing pro­gram felt like a threat to my career and to my job. As Toby Gra­ham, Uni­ver­si­ty of Geor­gia's Uni­ver­si­ty Librar­i­an, asks in a video for the Free­dom to Read Orga­ni­za­tion, "Who are the Emi­ly Reeds of today, and who will stand up with them in their pur­suit to insure our right to read?" Thank­ful­ly, the media, the South­ern Pover­ty Law Cen­ter, our local teach­ers' union, and oth­ers were sup­port­ive in many ways. In addi­tion, the Amer­i­can Library Asso­ci­a­tion, the Free­dom to Read Orga­ni­za­tion, and oth­er orga­ni­za­tions now offer tools ded­i­cat­ed to Library Media Spe­cial­ists who find them­selves in sim­i­lar situations.
Eleanor & Park went on to be named a Michael J. Printz Hon­or book — the gold stan­dard for young adult lit­er­a­ture. It is the mov­ing sto­ry of two out­cast teens who meet on the school bus. Eleanor is red-head­ed, poor, white, bul­lied, and the vic­tim of abuse. Park is a bira­cial boy who sur­vives by fly­ing under the radar. The two even­tu­al­ly devel­op trust in each oth­er as the world swirls around them. They them­selves don't use foul lan­guage. They use music as a way to hold the rest of the world at bay. They fall in love and con­sid­er hav­ing an inti­mate rela­tion­ship but decide, very mature­ly, that they are not ready for sex. As a Library Media Spe­cial­ist, there were "Eleanors" and "Parks" who walked into my media cen­ter each and every day. Their sto­ry need­ed to be on the shelf in my library, so that they could see them­selves reflect­ed in its pages, to know that the world saw them and val­ued them, even if their lives were messy. For those more for­tu­nate than these Eleanors and Parks, the sto­ry was impor­tant as well. By look­ing into the lives of oth­ers via books, we devel­op empa­thy and under­stand­ing, even when the view­points reflect­ed there are not our own.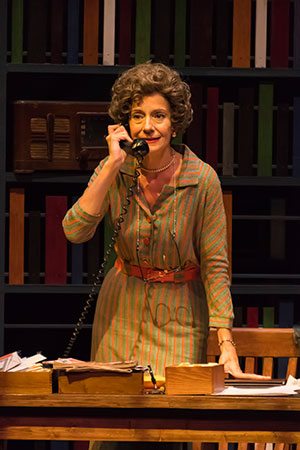 As artists — teach­ers, writ­ers, actors, musi­cians, painters, dancers, and sculp­tors — it is our job to tell and pre­serve sto­ries, the sto­ries of all indi­vid­u­als, even when they rep­re­sent beliefs dif­fer­ent from our own. Knowl­edge tru­ly is pow­er. When we cen­sor sto­ries, we take away pow­er. One need only look at his­to­ry, and the burn­ing of books and the destruc­tion of libraries by those in pow­er, for exam­ples of the dan­gers of cen­sor­ship. As we cel­e­brate Banned Books Week (Sep­tem­ber 25th – Octo­ber 1st), it is impor­tant to reflect on the val­ue of artis­tic free­dom and on the val­ue of our free­dom to read.
Though Garth Williams did not intend for The Rab­bits' Wed­ding to be a sto­ry about race and, thus, become a sym­bol of the Civ­il Rights Move­ment, it did. Though Rain­bow Row­ell did not intend for Eleanor & Park to become a sym­bol of cen­sor­ship, it did. Alaba­ma Sto­ry took place in 1959 but could just have eas­i­ly tak­en place in 2001 with a book called Har­ry Pot­ter, or in 2006 with a book called And Tan­go Makes Three, or … in 2013 with a book called Eleanor & Park. Cen­sor­ship still occurs in 2016.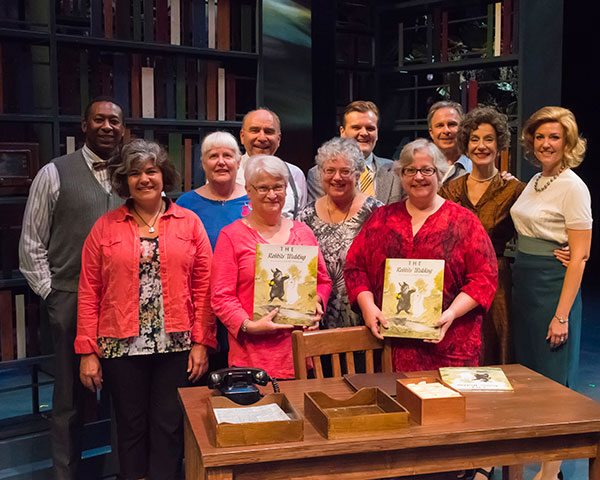 As the audi­ence stood that evening, my hus­band and I applaud­ed the Penin­su­la Play­ers' artis­tic staff, cast, and crew for telling Emi­ly Whee­lock Reed's sto­ry. It is a sto­ry that needs to be told over and over again — for every "Eleanor" and every "Park" among us.