"He was always chas­ing the next draft of himself."
Amer­i­can crit­ic Dwight Gar­ner, in the New York Times Book Review on Feb­ru­ary 16 of this year, was describ­ing the child­hood of Hen­ry James.
An expand­able list comes to mind, some of our mem­o­rable fig­ures mov­ing toward the next draft of them­selves: Anne Shirley, Hold­en Caulfield, Jo March, Jody Bax­ter, Arnold Spir­it, Jr., Gilly Hop­kins, M.C. Hig­gins, Jane Yolen's Hannah/Chaya, Will Grayson and Will Grayson, Bil­lie Jo Kel­by, Ramona Quim­by, the Gaither sis­ters, Hugo Cabret, Stan­ley Yel­nats, the Logan fam­i­ly of Mis­sis­sip­pi, Win­nie Fos­ter, Wal­ter Dean Myers' Steve Har­mon, Ter­ry Pratch­et­t's Mau and Daphne and their Nation. Har­ry, Hermione, Ron.
One of our tru­isms is that the char­ac­ters who trans­port us in their sto­ries are actu­al­ly show­ing us — sel­dom with­out pain — about revis­ing and becom­ing. We've all felt it happen.
After the last page, our selves have enlarged, lead­ing us often sub­tly, silent­ly, into our own next draft.
Gen­er­a­tion after gen­er­a­tion, many of our young, in fic­tion and in the house just down the road, must revise them­selves by flee­ing chaos, vio­lence, or neglect wrought by cal­lous or con­fused adults. Oth­ers seek change and release from what seems an abyss of bore­dom. And some of us lucky ones try on dif­fer­ences just because we can.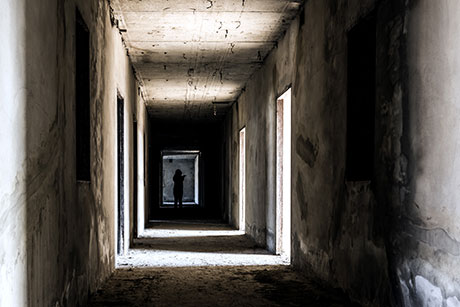 Right now, Decem­ber 2016, in our own USA, many of our neigh­bors and stu­dents fear depor­ta­tion, a cru­el next draft in a world they nev­er made. As the new admin­is­tra­tion struts toward Wash­ing­ton, we're wary of the con­vul­sive upend­ing, we're appre­hen­sive about the pre­cip­i­tous swerves and the jaw-drop­ping, impetu­ous tweets, and some of us place bets. Here is Hen­ry James' dec­la­ra­tion from about a hun­dred years ago: "I hate Amer­i­can sim­plic­i­ty. I glo­ry in the pil­ing up of com­pli­ca­tions of every sort." Come on back, Hen­ry. We have drafts galore for you, we'll help you catch up on your read­ing, and we've got real life com­pli­ca­tions that will blow your spats off.