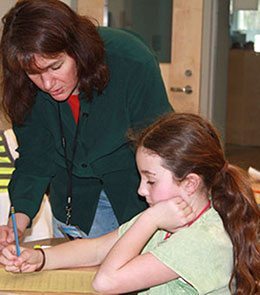 As anoth­er school year winds to a close, I'm feel­ing encour­aged about the state of non­fic­tion read­ing and writ­ing in ele­men­tary class­rooms across the country.
In 2010, when the Com­mon Core State Stan­dards were intro­duced, edu­ca­tors began ask­ing me for ideas and strate­gies for imple­ment­ing the Read­ing Infor­ma­tion­al Text stan­dards. And they were hun­gry for tips and tools that they could use to teach infor­ma­tion­al writing.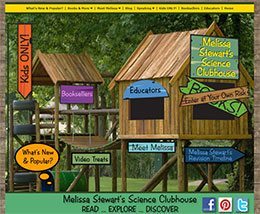 So I began to think deeply about the craft of non­fic­tion writ­ing. I described my evolv­ing insights and obser­va­tions on my blog and pro­vid­ed resources on my web­site and pin­ter­est pages.
Teach­ers, school librar­i­ans, read­ing spe­cial­ists, and lit­er­a­cy coör­di­na­tors appre­ci­at­ed what I was doing. They used my resources. They emailed me with ques­tions. They asked me to par­tic­i­pate in Twit­ter chats. And they invit­ed me to their schools. We shared ideas, and togeth­er, our under­stand­ing of non­fic­tion, espe­cial­ly expos­i­to­ry non­fic­tion, grew.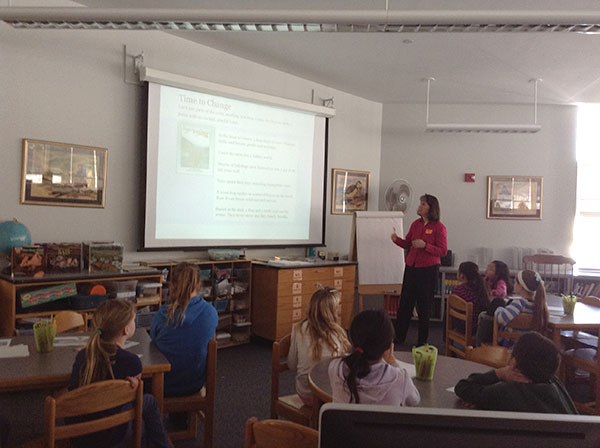 This year I saw tan­gi­ble evi­dence that edu­ca­tors' efforts are pay­ing off. When I vis­it­ed schools, teach­ers no longer ner­vous­ly asked me, "How can we teach non­fic­tion?" Instead, they proud­ly exclaimed, "Look at how we're teach­ing non­fic­tion!" Then they showed me the amaz­ing projects their stu­dents had completed.
Here are some the great ideas edu­ca­tors have shared with me.
Non­fic­tion Smack­down!
Mrs. Par­adis, teacher-librar­i­an
Plymp­ton Ele­men­tary School, Waltham, MA
Stu­dents in grades 3 – 5 read two non­fic­tion books on the same top­ic. Then they eval­u­ate and com­pare the two titles, record­ing their think­ing on a work­sheet like this one. When stu­dents are done, they can share their respons­es with class­mates. Or the work­sheets can be post­ed, so that oth­er stu­dents can use the infor­ma­tion to help them make book choices.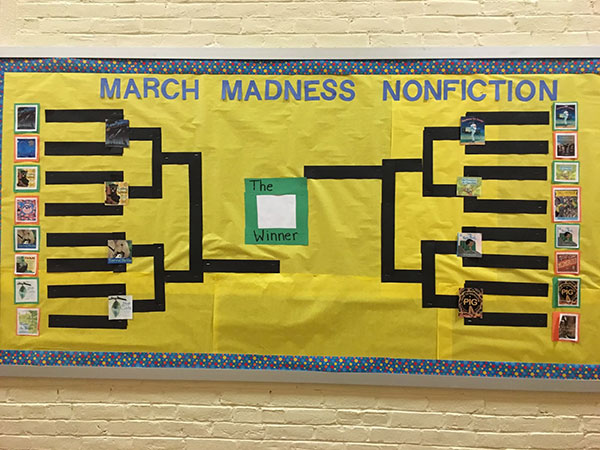 March Mad­ness Non­fic­tion
Mrs. Moody, instruc­tion­al coach
Williams Ele­men­tary School, Oak­land, ME
Dur­ing the month of March, stu­dents in every grade lev­el par­tic­i­pat­ed in class­room read-alouds of six­teen non­fic­tion pic­ture books. Then the chil­dren vot­ed on their favorites. Here's more info about this fun, whole-school activity.
Text Fea­ture Posters
Mrs. Teany, kinder­garten teacher
Memo­r­i­al Ele­men­tary School, Med­field, MA
After read­ing a vari­ety of age-appro­pri­ate books writ­ten by me, K‑2 stu­dents cre­at­ed fab­u­lous text fea­ture posters, using the ones in my books as men­tor texts. Take a look at these ter­rif­ic examples.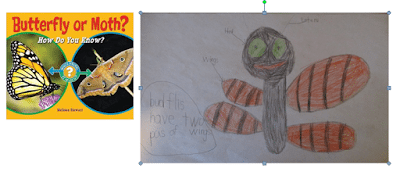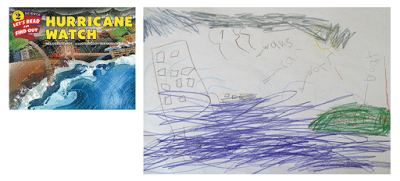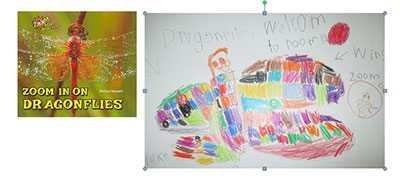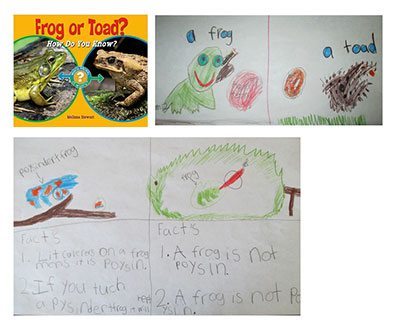 You can see more sam­ples in this fun video cre­at­ed by Mrs. Gro­den, the teacher-librar­i­an at Memo­r­i­al Ele­men­tary School.
Text Struc­ture Swap
Fourth grade teach­ing team
Kennedy Ele­men­tary School, Bil­ler­i­ca, MA
After read­ing No Mon­keys, No Choco­late, the stu­dents made book maps to get a stronger sense of the archi­tec­ture of the main text, which has what I call a cumu­la­tive sequence struc­ture (my men­tor texts were tra­di­tion­al cumu­la­tive tales, such as The House that Jack Built and I Know an Old Lady Who Swal­lowed a Fly.)
Then each child chose one exam­ple from the text and rewrote it with a cause and effect text struc­ture. What a great idea!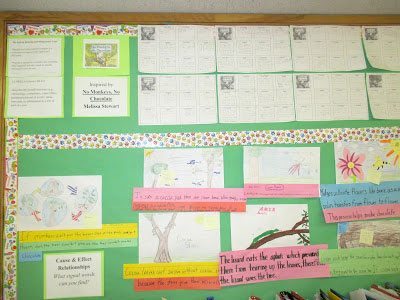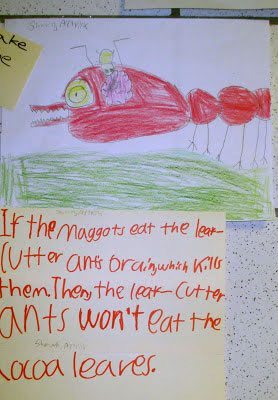 Exper­i­ment­ing with Text Struc­tures
Sec­ond grade teach­ing team
Wealthy Ele­men­tary School, East Grand Rapid, MI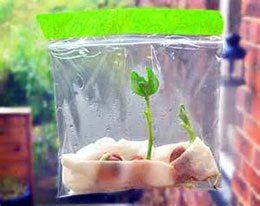 While grow­ing bean plants, stu­dents read a wide vari­ety of age-appro­pri­ate non­fic­tion books about plants and plant growth. Then each child wrote about the beans using the text struc­ture of his or her choice. The range of sam­ples includ­ed using:
sequence struc­ture to describe their plant's growth sequence.
com­pare and con­trast struc­ture to explain the dif­fer­ences they observed between their seed and seeds placed in low-light con­di­tions or deprived of water.
cause and effect struc­ture to describe how low light or lack of water affect­ed seeds.
how-to struc­ture to explain how stu­dents cared for their seed.
descrip­tion struc­ture to doc­u­ment the appear­ance of their plant with metic­u­lous atten­tion to detail.
Wow! I was blown away.
Rad­i­cal Revi­sion!
Kennedy Ele­men­tary School
Bil­ler­i­ca, MA
As teach­ers lis­tened to me describe the 10-year process of revis­ing No Mon­keys, No Choco­late, they hatched a plan for a project I love. They're asked first graders to write a piece of non­fic­tion. Next year, when the stu­dents are in sec­ond grade, teach­ers will share the No Mon­keys, No Choco­late Revi­sion Time­line on my web­site and ask the chil­dren to revise the piece they wrote in first grade. Good idea, right? But it gets even bet­ter. Both drafts will be placed in a fold­er, and the stu­dents will revise the piece again in third, fourth, and fifth grade.
Imag­ine how dif­fer­ent the final piece will be from the orig­i­nal! It will allow chil­dren to see tan­gi­ble evi­dence of their growth as writ­ers and give them a true sense of how long it can take to write a book.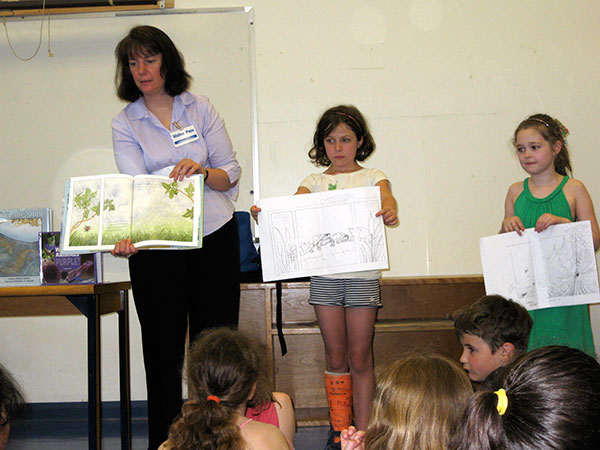 Authen­tic Illus­tra­tion
K‑2 teach­ers, Mid­dle Gate Ele­men­tary School
New­town, CT
As teach­ers lis­tened me describe the process of mak­ing When Rain Falls, they came up with a great idea. After stu­dents have writ­ten non­fic­tion about a top­ic of their choice, chil­dren in anoth­er class at the same grade lev­el will illus­trate the text. Then the orig­i­nal writ­ers will cri­tique the artists' work. Did they make any fac­tu­al errors in their draw­ings? This activ­i­ty mim­ics the process non­fic­tion authors go through when they review sketch­es cre­at­ed by an illustrator.
Sci­ence and Sto­ries Lab­o­ra­to­ry
Ms. Beech­er, Lit­er­a­cy Coör­di­na­tor
Pasade­na (CA) Uni­fied School District
Using Per­fect Pairs: Using Fic­tion & Non­fic­tion Pic­ture Books to Teach Life Sci­ence as a guide, Ms. Beech­er worked with the staff at Jack­son STEM Dual Lan­guage Mag­net Ele­men­tary School to design an inno­v­a­tive Sci­ence and Sto­ries Lab­o­ra­to­ry that immersed stu­dents in a fab­u­lous mul­ti-week adven­ture of read­ing, writ­ing, and explor­ing. Take a look at this fun video to see some of the highlights.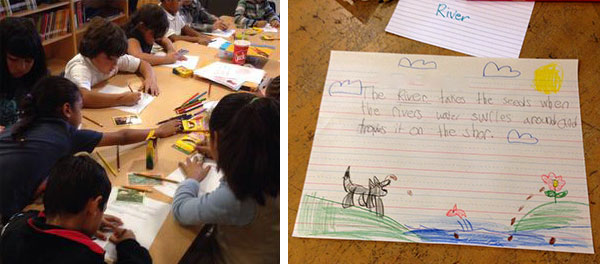 Like teach­ers all across Amer­i­ca, I'm more than ready for sum­mer break. But I'm also look­ing for­ward to see­ing even more ter­rif­ic ideas for teach­ing infor­ma­tion­al read­ing and writ­ing next year. It's a great time for nonfiction!