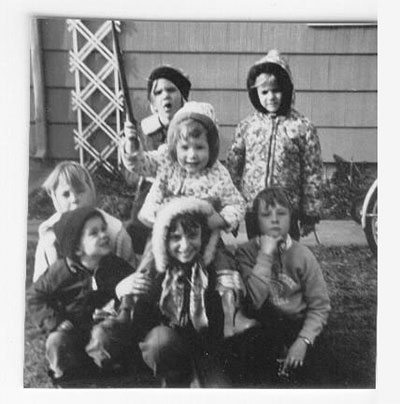 They say that, if you're a doc­tor, it's not some­thing you want to admit to at an event where you're going to have to make small talk with a lot of strangers. Because invari­ably peo­ple will want your opin­ion on their rash, or the fun­ny flut­ter in their chest, or the odd bump on their knee. I wouldn't know, not being a doc­tor, but I under­stand feel­ing cau­tious about admit­ting what I do for a liv­ing. Because there are appar­ent­ly a lot of peo­ple who have always want­ed to be a children's author, and most of them have a great idea for a book. Or so they tell me.
The gen­er­al feel­ing seems to be that any­one can write a children's book. They're so short! And everyone's been a kid, right? So every­one can write from experience!
It's all quite true. But while any­one can write a children's book, more to the point, will any­one want to read it? Learn­ing to write some­thing that chil­dren actu­al­ly want to read (and pub­lish­ers want to pub­lish) is slight­ly more tricky than just putting down child­hood memories.
For one thing, child­hood mem­o­ries won't cut it. You can't just remem­ber. You have to become the child you were; you have to open the door to that inner room where that child still resides, and allow the emo­tion to hit you in the face. It is a task that requires some brav­ery. After that, of course, you must call into play all your adult skill to craft a plot and devel­op your char­ac­ters — but first, and above all, you have to access the emotion.
If you are one of those peo­ple who has always want­ed to write for chil­dren, you may be won­der­ing how this is done. There are a lot of ways, but I am going to tell you one exer­cise that is very good. Be care­ful, though — you may just open the floodgates.
Here is the exercise:
Think back to the house you lived in as a child. If you lived in more than one, pick one. If you are not sure which to pick, choose the one you remem­ber best.
Pick one floor of that house.
Draw a floor plan of that floor, in that house, that you lived in as a child.
Pick a spot some­where on the floor plan, and mark it with an X.
A mem­o­ry will come to you of some­thing that hap­pened in that space.
Allow your­self to smell the smells, see the col­ors, feel the tex­tures of this mem­o­ry that hap­pened in this room. Allow your­self to feel what you felt then.
Write about this feeling.
Of course you can use this method with your school, your neigh­bor­hood, the gro­cery store from your child­hood — but once I became adept at slip­ping into my child mind, I found that I could use this in whol­ly made-up worlds as well. If I became stuck at a cer­tain point in a sto­ry, for exam­ple, I would visu­al­ize the spot my char­ac­ter was in, put myself in the place of my char­ac­ter, and expe­ri­ence the sen­so­ry details around me just as if it were my own child­hood I was re-expe­ri­enc­ing. And then I would wait to see what hap­pened next. I would go through a door, or I would open a book, or I would bend down to look at some­thing on the floor. Always, some detail or the oth­er would make itself known to me, and I would pay atten­tion to it. Once I paid atten­tion to the detail, the emo­tion would fol­low — and the sto­ry would move forward.
I wish I could give cred­it to the prop­er per­son for this exer­cise, but I hon­est­ly can't remem­ber where I heard it. If any of you do this exer­cise, I would be inter­est­ed to hear what hap­pened, though. Did it work for you?