Try­ing new things makes me uncom­fort­able. I don't like to take risks; I like the famil­iar. That's why when I was asked to give sev­er­al author pre­sen­ta­tions at inter­na­tion­al schools in Bei­jing, my gut reac­tion was to shout, "Not on your life!" Sure, I knew oth­er authors who had trav­eled over­seas and had won­der­ful expe­ri­ences vis­it­ing schools in India and Sau­di Ara­bia, but I'm not as brave or as com­pe­tent as these friends.
Still, some­thing inside me whis­pered that I would regret say­ing no to this oppor­tu­ni­ty. The whis­per con­tin­ued to nag until final­ly I told the inquir­ing school a hes­i­tant "yes."
It didn't take me long to imag­ine all the things that could go wrong. I could miss my flight. The East­ern food could dis­agree with my Mid­west­ern stom­ach. My dri­ver in Bei­jing might not show up.
My brave friends assured me that all of these wor­ries were unfounded.
And you know what?
They were wrong.
All of these wor­ries came true.
My depart­ing flight was delayed mul­ti­ple times until I was sent home and told to come back tomor­row and try again. When I even­tu­al­ly made it to Bei­jing a day late, two bites of an inno­cent look­ing "pan­cake" from the hotel's break­fast buf­fet left me with instan­ta­neous "diges­tive issues" (aka explo­sive diar­rhea). And mid­way into my trip as I wait­ed (and wait­ed and wait­ed) one morn­ing for my dri­ver to arrive, it became clear that he was nev­er going to show, leav­ing me (with­out a cell phone) to fran­ti­cal­ly find a way to con­tact the school.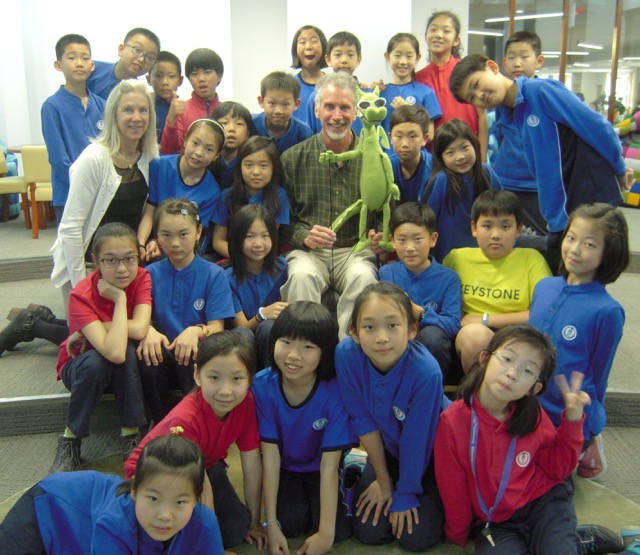 With all these set­backs, the trip should have been a dis­as­ter for a wor­ry­wart like me. But it was noth­ing of the sort. I brought back incred­i­ble mem­o­ries that I wouldn't trade for any­thing: stand­ing on the Great Wall, vis­it­ing with preschool­ers who had baked a giant cake shaped like one of the char­ac­ters from my pic­ture books, learn­ing how to make Chi­nese dumplings from one of the teach­ers. None of these things would have hap­pened if I had stayed at home.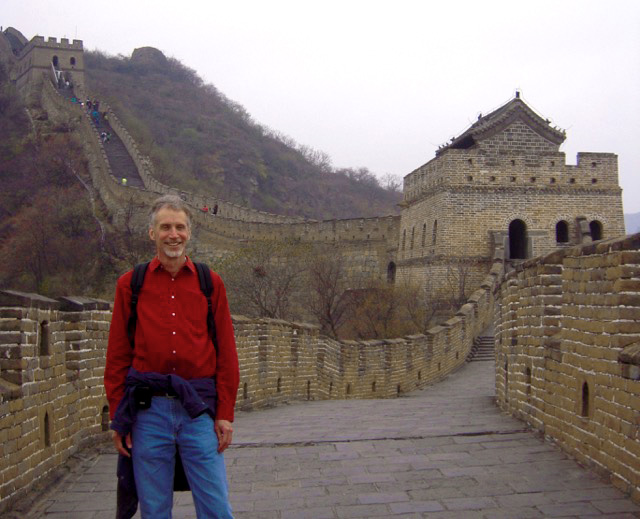 And all those mini-dis­as­ters? They turned out to be bless­ings in dis­guise. When my worst wor­ries mate­ri­al­ized and I found a way to work around them, I dis­cov­ered that I was braver and more com­pe­tent than I thought.
Though I'm reluc­tant to admit it, some of the most reward­ing moments of my career have come when I've stepped out of my com­fort zone and attempt­ed things I didn't think I could do: write for teenagers, illus­trate a book with tricky paper engi­neer­ing, tack­le non­fic­tion. I'll nev­er be an enthu­si­as­tic risk-tak­er like some of my friends, but I've learned that being a lit­tle uncom­fort­able is worth the ben­e­fits I reap when I stretch myself.
Recent­ly I was asked to vis­it schools in Moscow and St. Peters­burg. As I remem­bered my time in Bei­jing, I visu­al­ized all the things that could go wrong on a trip to Rus­sia. Then I swal­lowed my fears, took a deep breath, and said, "Sure, I'd love to go!"