Bookol­o­gy read­ers first met Bren­da Sederberg's Read­ing Team part­ner Sylvie when she was only two days old. At that time the two were shar­ing one of their very first read-alouds. Now Gram and Sylvie have had the chance to share a whole won­der­ful year of read­ing together!
To cel­e­brate Sylvie's first birth­day, Bren­da is high­light­ing the three books that have become Sylvie's favorites over that spe­cial year. As Bren­da says, "Sylvie now brings books to me to read — which is such a joy for me, both as a for­mer ele­men­tary school teacher and as Gram." Sylvie's First Birth­day Favorites are: The House in the Night, writ­ten by Susan Marie Swan­son and illus­trat­ed by Beth Krommes; Big Red Barn, writ­ten by Mar­garet Wise Brown and illus­trat­ed by Feli­cia Bond; and "More More More," Said the Baby by Vera B. Williams.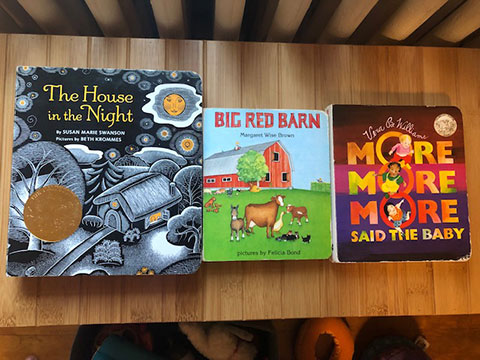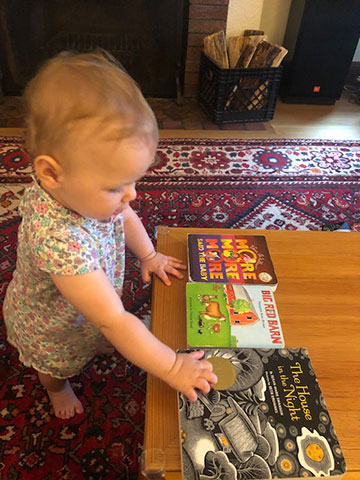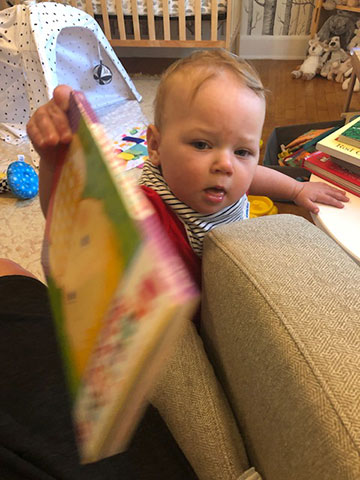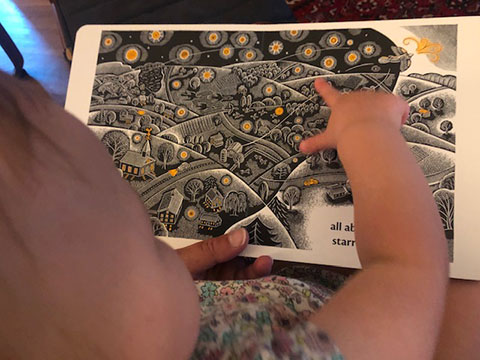 Bren­da con­tin­ues, "Sylvie loves being read to: when she isn't feel­ing well, before a nap, and just anytime!"
Bren­da and Sylvie con­duct their read-alouds in Min­neso­ta. Bren­da also shares her pas­sion for children's lit­er­a­ture by read­ing to an ele­men­tary class­room and by belong­ing to the Duluth branch of Bookol­o­gy's Chap­ter & Verse Book Clubs, which meets at the Book­store at Fitger's.
_______________________
Bookol­o­gy is always look­ing for new Read­ing Teams to help us cel­e­brate the joys of read­ing aloud togeth­er. Con­tact Lisa Bullard for fur­ther infor­ma­tion about how to participate.
About Rais­ing Star Readers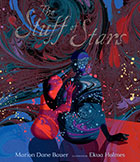 The orig­i­nal inspi­ra­tion for this col­umn was Mar­i­on Dane Bauer's book The Stuff of Stars and her sug­ges­tion for using that book as an ongo­ing scrap­book to doc­u­ment read­ing aloud with a child. More details about that sug­ges­tion can be found on this PDF. The Stuff of Stars is illus­trat­ed by Ekua Holmes and pub­lished by Can­dlewick Press. Bren­da has been hav­ing fun putting togeth­er just such a scrap­book for Sylvie and is delight­ed to share this peek at it with Bookol­o­gy readers.