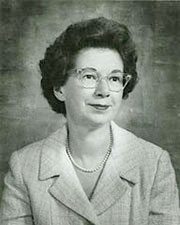 For the last month I have been read­ing arti­cles, toasts, essays, and inter­views with one of my favorite authors of all time: Bev­er­ly Cleary. She turned 100 years old this week. Every­thing I read about her makes me misty-eyed — the birth­day plans in her home state of Ore­gon … her mem­o­ries of being in the low­est read­ing group, the Black­birds, in ele­men­tary school … that she writes while bak­ing bread … how she named her char­ac­ters … that she was a "well-behaved girl" but she often thought like Ramona (me, too!!!) … the fan mail she still receives in a steady stream … SIGH.
My sec­ond grade teacher, Mrs. Perkins, read us Ramona the Brave. It was a new book that year — she used it to show us how to open a brand-new book and "break in" the bind­ing so that the pages would turn eas­i­ly. She told us that it was part of a series and I remem­ber being out of sorts that she would start mid-series, but then I was so engrossed in the sto­ry that I dropped my grudge.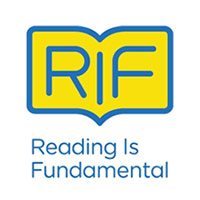 My ele­men­tary school was a RIF (Read­ing Is Fun­da­men­tal) school. RIF day was eas­i­ly my favorite day of the year. I under­stood that RIF exist­ed to put books in the hands of kids who would not oth­er­wise own books. I had books at home, though many of my class­mates did not, and I was always a lit­tle ner­vous that some­how I would be exclud­ed — what if some­one report­ed my lit­tle book­shelf, or the fact that I received a book every birth­day? What if I was pulled aside — not allowed to go pick a book?! But it nev­er hap­pened. No ques­tions asked — just encour­age­ment to pick a book of my very own. RIF Bliss!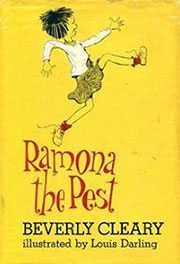 That sec­ond-grade-year, when my class went down to the entrance lob­by of the school to vis­it the tables and tables piled with books (this remains my image of abun­dance), the very first book I saw was Ramona the Pest. I knew it had to be relat­ed to Ramona the Brave, and was proud to have the pres­ence of mind — my heart beat hard in the excite­ment of my dis­cov­ery! — to con­firm that the author's name, Bev­er­ly Cleary, was list­ed under the title. Mrs. Cleary lived in Ore­gon, Mrs. Perkins said. It was a place so far away from cen­tral Illi­nois that I was sur­prised one of her books could have made its way to our RIF tables. I scooped it up and car­ried it around with me as I perused all of the oth­er books. We were allowed to choose only one book, but none of the oth­ers even came close to tempt­ing me to put down Ramona the Pest.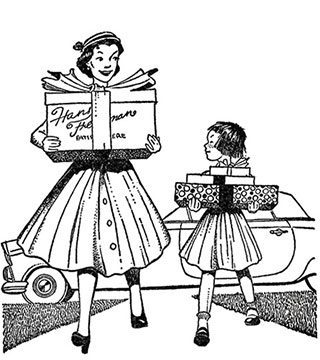 I'm astound­ed when I look at lists of Bev­er­ly Cleary's books and their pub­li­ca­tion dates. She start­ed the Ramona series in 1955. My moth­er was nine years old! The last in the series, Ramona's World, was writ­ten when my son was two, in 1999. And that's just the Ramona books! What a career! At least three gen­er­a­tions have read and loved Cleary's books.
I still have that lit­tle trade-paper­back book. It's well worn — I read it many times as a kid. And I read it to my kids, too, of course. It's the only Ramona book I own — through all of the cov­er changes and box sets, I've just stuck with my one lit­tle RIF book.
I might change that this week, though. I think per­haps I'll buy myself a boxed set of Ramona and make a dona­tion to RIF in Bev­er­ly Cleary's honor.
Hap­py Birth­day, Bev­er­ly Cleary!