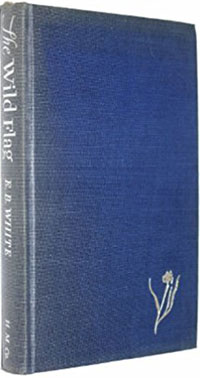 A cou­ple of weeks ago I was in the base­ment of the Sci­ence and Engi­neer­ing Library at the Uni­ver­si­ty of Min­neso­ta get­ting a lit­tle writ­ing in before work. It's a good spot — there's a nice cof­fee shop, noth­ing in the stacks is intel­li­gi­ble to me on that floor so I'm not dis­tract­ed, and it's qui­et and out of the hordes of uni­ver­si­ty traf­fic. Only those look­ing for seri­ous qui­et go all the way down in the basement.
When I was done with my jolt of cre­ativ­i­ty caf­feine, I packed up to head out. As I walked through the library's secu­ri­ty gate, I set off the alarm. I turned around and looked at the sleepy scruffly young man at the check-out desk. He looked as sur­prised as I did.
"I didn't even go into the stacks this morn­ing…." I said.
"Huh," he said.
"Can I just go through then?" I asked.
"Well…I'm sup­posed to look in your bag." He grimaced.
"Okay," I said, heav­ing my giant bag up on the counter in front of him. He peeked in. Didn't even touch it. Clear­ly, this was not some­thing he did often.
"Would you like me to pull stuff out?" I asked.
"Yeah, sure." So I pulled out the detri­tus that is my com­mut­ing bag — a cou­ple of fold­ers and note­books, my knit­ting, sun­glass­es, The Horn Book mag­a­zine and two small books, a peanut but­ter and jel­ly sand­wich, a bag of mark­ers and col­ored pen­cils, the pouch of meds/lipstick/emergency sup­plies, some hand lotion, my wal­let and phone, a pair of socks, the gra­nola bar I couldn't find the day before, my water bot­tle, lots of Kleenex and tick­et stubs, and the pro­gram from my daughter's band con­cert the night before. I threw out a cou­ple of receipts while I was at it, and tidied the col­lec­tion of post-it notes and recipe cards etc. while he stared at the pile. He looked to be com­plete­ly overwhelmed.
"I can live on the streets for three weeks out of this bag," I said.
"Wow," he said.
"I'm kid­ding," I said.
He looked at me ner­vous­ly and then ran his hand half-heart­ed­ly over the paper items and picked up one of the books. The Wild Flag by E.B. White. (I wrote about it in Red Read­ing Boots a few weeks ago.) It's the per­fect size to slip into a purse and I've been car­ry­ing it around since I pur­chased it this sum­mer. It's also a plea­sure to hold — worn, but sol­id linen-esque cov­er, com­fort­able size and shape etc.
"What's this?" he asked, turn­ing it over in his hands. He even sound­ed suspicious.
"It's called The Wild Flag," I said. "I pur­chased it in an antique store in Ston­ing­ton, Maine this sum­mer. The receipt is serv­ing as a book­mark, I believe." He pulled out the receipt, glanced at it, and then stuck it in some­where else. Not that it mat­ters. You can open this book up to most any page and start read­ing. It's a col­lec­tion of editorials.
"Who's it by?" he asked.
"E.B. White."
"Is that the dude that wrote Charlotte's Web?" he asked, look­ing sud­den­ly awake.
"The very dude," I said.
"My Mom read that to me a bunch of times when I was lit­tle." He smiled. "I loved the rat."
"Tem­ple­ton," I said.
"Yeah, Tem­ple­ton!" He hand­ed me the book back.
"So, may I repack my bag?"
"Sure!" he said. "You have a lot of stuff. But I know you didn't find that book down here."
Indeed.
Wher­ev­er this man-child's moth­er is — she should be proud. He woke up ear­ly one morn­ing and remem­bered Tem­ple­ton all these years lat­er. That's the pow­er of read­ing to a child.
SaveSave