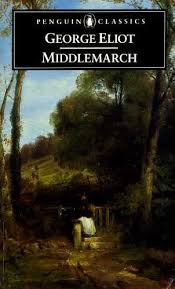 I used to hate the night of the first day of school. I loved hear­ing about the first day details, new teach­ers, old and new friends…but The Forms near­ly did me in. A whole pack­et for each kid filled with mul­ti-col­ored papers, many of which asked for the very same infor­ma­tion — so many emer­gency num­bers, med­ical forms etc. All nec­es­sary things, of course, but when we have the tech­nol­o­gy we car­ry in our pock­ets and purs­es, I could nev­er under­stand why I was fill­ing out the same infor­ma­tion every year in pen.
But I digress. My feel­ings about the night of the first day of school changed once the kids hit high school. For what­ev­er rea­son, the forms were less cum­ber­some, almost nonex­is­tent; instead, I have to read and sign syl­labi. I tru­ly enjoy read­ing all the safe­ty pro­to­cols for chem­istry and the vari­a­tions on what will hap­pen if you hand in work late or vio­late the school's "aca­d­e­m­ic hon­esty" code. But I con­fess, my favorite syl­labus to read is always Eng­lish. The Eng­lish major in me is always curi­ous to see….
Our kids are five years apart in school. Dar­ling Daugh­ter has the very same Sopho­more Hon­ors Eng­lish teacher #1 Son had five years ago. I remem­ber sign­ing the syl­labus five years ago and think­ing how dif­fer­ent the read­ing list was than the one for my Sopho­more Eng­lish class. I had an exchange teacher from Oxford, Eng­land my sopho­more year. We read Shake­speare, Eliot, Dick­ens, Chaucer, Mil­ton — and I read Jane Austen on the side. I can't remem­ber now all of what #1 Son read, but the list was dif­fer­ent enough that I remem­ber notic­ing. The list did not star­tle in its dif­fer­ence, how­ev­er, as it did this year.
I was prac­ti­cal­ly cheer­ing there on the couch in the liv­ing room Tues­day night. I want my kids to read lots of Shake­speare, Chaucer. Mil­ton, Dick­ens, Eliot and Austen, to be sure. But we are liv­ing in a rapid­ly chang­ing world and there are some books on Dar­ling Daughter's syl­labus that I am pos­i­tive­ly thrilled to see. This Eng­lish major's heart did a lit­tle pit­ty-pat as I signed that syl­labus and wrote a quick note of glad­ness to the teacher, as well.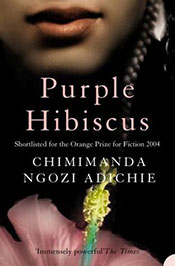 Sid­dhartha by Her­mann Hesse, and Night by Elie Wiesel — both Ger­man authors; Pur­ple Hibis­cus, a nov­el writ­ten by the Niger­ian author Chi­ma­man­da Ngozi Adichie; The Kite Run­ner by Afghan-Amer­i­can Khaled Hos­sei­ni; Nei­ther Wolf Nor Dog by Kent Ner­burn, a Min­neso­ta author rec­og­nized as one of the very few authors who can respect­ful­ly bridge the gap between Native and non-Native cul­tures; Perse­po­lis by Iran­ian-born French graph­ic nov­el­ist Mar­jane Satrapi; and The Oth­er Wes Moore: One Name, Two Fates by (one of the men named) Wes Moore.
What A List! And they'll be talk­ing about sign and sym­bol, arche­types, allu­sions, and motifs! (Pit­ter-pat, pit­ter-pat…) And many oth­er things as well, I'm guessing.
Dar­ling Daugh­ter said, "I don't know any of these books…." And I said, grand­ly ges­tur­ing at the book­case, "We have most of them and I will get the oth­ers. I've read many, but not all. Can't wait!"
Maybe I was a lit­tle too excit­ed… I'll try not to read ahead at least. I'll glad­ly home­school the Austen and Eliot, Shake­speare and Chaucer, Mil­ton and Dick­ens. Times are chang­ing and books are an impor­tant part of how we learn about the expe­ri­ences of oth­ers. Huz­zah to our teach­ers who respond with new chal­leng­ing texts that reflect the world in which our kids are living.
SaveSave