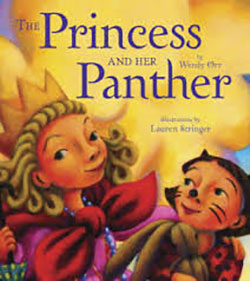 Last week, I was work­ing on my WIP, a sprawl­ing mess of a nov­el. I'd hit a rough patch and I set myself the assign­ment to just type away for ten min­utes — ten min­utes of non­stop typ­ing just to Get Words Down — I wouldn't let my fin­gers stop. I sim­ply need­ed some words to work with, I told myself.
I do not usu­al­ly resort to this, but it was not a par­tic­u­lar­ly good writ­ing day. And so I typed and typed — and I knew it was dreck, but at least it was maybe (hope­ful­ly) a start­ing point for this piv­otal scene between two cousins…. Type­type­type­type­type…. And then, my fin­gers typed this line:
Signe was brave, and Riya tried to be.
I stopped typing.
I'd writ­ten 873 words. 865 were lookin' pret­ty use­less. But these eight…maybe these eight had some­thing I could work with? There was a rhythm to them, a qui­et spark of some sort. Some­thing famil­iar.… Com­fort­ing. They made me smile. I couldn't quite put my fin­ger on it, but I high­light­ed the line so I wouldn't lose it, then I con­tin­ued. The words that came after these were bet­ter, eas­i­er. The con­flict unknot­ted itself just a bit and I could begin the work with­in it.
This after­noon, I fig­ured out what was so famil­iar about the line. It's basi­cal­ly a pla­gia­rized line from a favorite pic­ture book of mine: The Princess and Her Pan­ther by Wendy Orr, Illus­trat­ed by Lau­ren Stringer.
I love every­thing about this book. I love the red "O" on the very first page, which begin "One after­noon…". I love the sto­ry told in the pic­tures. I love the imag­i­na­tions of the Princess and her Pan­ther — sis­ters, the old­er one in charge, the younger fol­low­ing the nar­ra­tive that is set.
In the back­yard, the princess and her pan­ther cross the desert sand (sand­box), drink from the waters of wide blue lake (wad­ing pool), and pitch a red silk tent (red blan­ket over a tree branch.) Dar­ling Daugh­ter loved the tent when she was the panther's age.
Through­out there is this won­der­ful per­fect refrain: The princess was brave, and the pan­ther tried to be. Wa-la! The source of my line!
This book is a won­der­ful read-a-loud — every word is pitch-per­fect. And the illustrations…well. The illus­tra­tions make us feel the con­fi­dence of the princess, the ner­vous­ness of the pan­ther. And we see when the princess los­es a lit­tle of her con­fi­dence — it's the too-whit-too-whoo­ing and screechy hoo-hoo­ing that does it.
Then comes the vari­a­tion on the per­fect line, itself per­fect: The princess tried to be brave, and the pan­ther tried to try.
And then they both regain their brav­ery—the princess was brave, and the pan­ther was too—and togeth­er they shout "Enough is enough!" van­quish­ing the imag­ined wolf, mon­ster, witch, and slith­ery snakes. The sis­ters go back to their red silk tent, "and the full moon smiled as it shone its soft light on two sis­ters sleeping…"
It's an immense­ly sat­is­fy­ing book — a pic­ture book extra­or­di­naire as both the pic­tures and the words are nec­es­sary for the full effect. The sto­ry arc is per­fect and that line — my favorite line! — put things right some­how for this frus­trat­ed writer. Just the sound of the words strung togeth­er. It's exact­ly what my book need­ed this week.
I haven't read The Princess and the Pan­ther in sto­ry­time for quite some time — it used to be in reg­u­lar rota­tion and received rave reviews, by which I mean my young sto­ry time friends sat rapt. I don't know how it got parked on the book­shelves for so long. But I've pulled it off the shelf now and it'll be head­lin­ing the very next sto­ry­time I do.
I'm grate­ful I still read to kids reg­u­lar­ly — it helps this writer's writ­ing. Good pic­ture books are like poet­ry — the lan­guage seeps in.