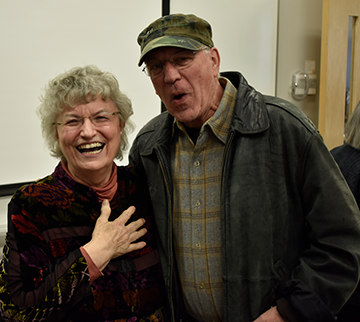 Kath­leen Bax­ter, a librar­i­an for more than 30 years, a nation­al­ly-known book­talk­er, a co-author of the won­der­ful Gotcha! resource books, is best known as the woman who has worked tire­less­ly to keep Maud Hart Lovelace's books in print, there­by intro­duc­ing new gen­er­a­tions of read­ers to the Bet­sy-Tacy books and the oth­er cher­ished nov­els set in Deep Val­ley. Her most recent book, My Bet­sy-Tacy Mir­a­cle: a Lit­er­ary Pil­grim­age to Deep Val­ley, shares the charm­ing, true sto­ry of Kath­leen's meet­ing and cor­re­spon­dence with the author Maud Hart Lovelace.
What's the weirdest place you've ever read a book?
Exercise bike, maybe?
Do you keep your bookshelves in a particular order?
Not really, though some bookcases have some rhyme or reason to them.
How many bookcases do you have in your house?
At least ten.
What's the predominant color in your wardrobe?
Black, probably.
Which library springs to your mind when someone says that word? What do you remember most about it?
Anoka County Northtown, I worked there for 32 years.
Which book you read as a child has most influenced your life?
The Betsy-Tacy series by Maud Hart Lovelace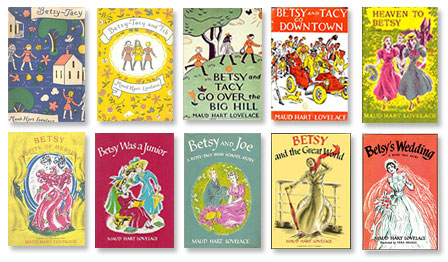 What's your food weakness?
sugar
What's your favorite form of exercise?
walking, I guess
What do you consider to be your best accomplishment?
It astounds me that both my brother and I are in Who's Who in America and have been for years.
What's your favorite flower?
lilacs and lilies of the valley
Have you traveled outside of your state? Which state draws you back? (How many states have you visited?)
I love New York as well as the New England states. I have been to all the states but Hawaii and I turned down a chance to give a talk there because it would have been crazy to go on the schedule they gave me.
Have you traveled outside of the United States? Which country is your favorite to visit? Why?
England, Scotland, Ireland. I am an Anglophile to the core, love the Queen, love all things British. And my DNA comes back 97.2% British Isles and Ireland, so that may have something to do with it as well.
What's the last performance you saw at a theater?
Assassins at Theater Latte Da, two days in a row. I love Sondheim.
Who's at the top of your list of Most Admired People?
Stephen Sondheim is right there, for his sheer genius. I greatly admire people who are unfailingly kind and generous.
When you walk into a bakery, what are you most likely to choose from the bakery cases?
sugary things
What are your favorite pizza toppings?
pepperoni and olives
Do you remember your dreams?
Almost never.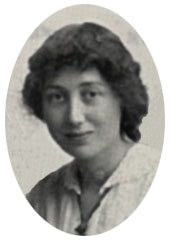 If you could have dinner with anyone from history, who would you choose (don't worry about language differences.)
Do you read the end of a book first?
never
If you could be granted one wish, what would you wish for?
to be slender and only want to eat really healthy food, and not miss anything.