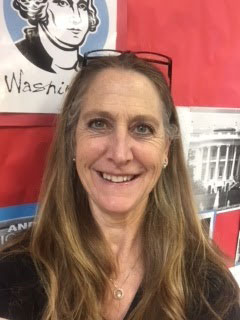 We are so for­tu­nate to have ded­i­cat­ed and inspir­ing librar­i­an edu­ca­tors work­ing with chil­dren in many schools through­out our land. Becky Kruger not only serves as the librar­i­an at Ray Miller Ele­men­tary School in Mis­souri but she also helps orga­nize the annu­al Tru­man State Uni­ver­si­ty Chil­dren's Lit­er­a­ture Festival.
Which book you read as a child has most influenced your life?
It is not so much that the story influenced my life – but the book that I remember most from my childhood is The Five Little Peppers and How They Grew. My Mom and Dad gave it to me for Christmas when I was in the 3rd grade and I still have it and treasure it!!
What's your favorite form of exercise?
My favorite form of exercise is working in my vegetable and flower gardens!
Who's at the top of your list of Most Admired People?
The person that I admire most in this world is my daughter. She is the most kind, caring, funny, hard working and intelligent person that I have ever known. She never ceases to amaze me.
What foreign language would you like to learn?
I wish that I could speak fluent Spanish.
Do you keep your bookshelves in a particular order?
I organize my books by subject (non-fiction) or author (fiction). I also group my children's books together.
What's your food weakness?
Dessert. Definitely dessert.
What's your favorite flower?
I have never met a flower that I didn't love, but if I had to choose, I would say that peonies are probably my favorite. It is unfortunate that they are so fleeting.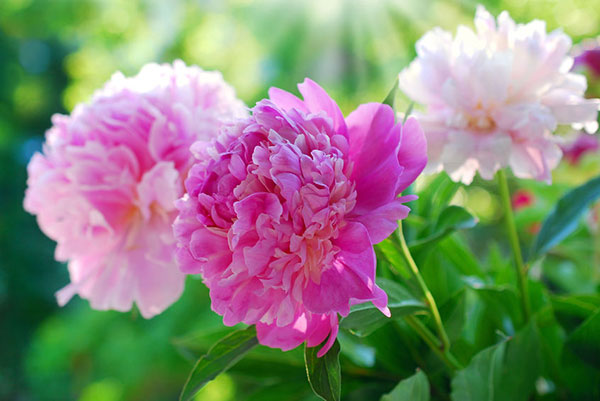 What's your favorite word because you like the way it sounds?
I love words! Rather than name a favorite word, I would like to name a few books that I love because of the author's use of words: Natalie Lloyd's A Snicker of Magic and Katherine Hannigan's Ida B. If you haven't read them, you should!!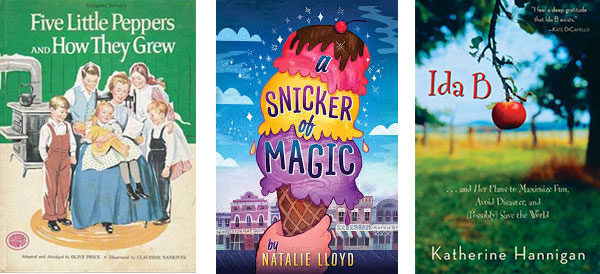 Do you read the end of a book first?
Never!! But...I do have this very annoying habit of skimming a few pages in advance when a book gets very suspenseful, or I am wondering...is the dog going to die? Is she going to tell the secret? Are they going to move again? It is like I just have to know before I really read it!! Ha! Does anyone else do that??
If you could be granted one wish, what would you wish for?
I would wish that every person in this world had access to clean water and abundant, nutritious food and that we could all live in harmony. (If it is all in one sentence, can it count as one wish?)