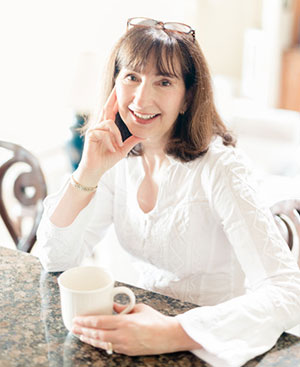 Sto­ry­teller adept Susan Fletcher's mind has giv­en us The Drag­on Chron­i­cles, Alpha­bet of Dreams, the star­tling Fal­con in the Glass, and most recent­ly Jour­ney of the Pale Bear. As you'll read below, she has trav­eled to amaz­ing loca­tions and had envi­able expe­ri­ences as she researched her nov­els. Susan taught at the Ver­mont Col­lege of Fine Arts' Mas­ter of Fine Arts in Writ­ing for Chil­dren and Young Adults pro­gram but now she lives full-time in Texas. We can't wait for her next absorb­ing book!
The best way to stay fit: My mom and dad used to walk up a long, steep, forest­ed hill on their prop­er­ty every night. They stayed remark­ably robust into their mid-eight­ies. Lack­ing such a hill, I have tak­en up run­ning sev­er­al morn­ings a week. Well, I run for a while, and then walk for a short­er while, and then run for anoth­er while again. Repeat until spent. In the evenings, our bot­tle-rock­et of a dog leads me a mer­ry chase on the nether end of a leash. I can't speak for every­one, because some peo­ple do real­ly well in the gym, but I don't. I love exer­cis­ing out­doors, prefer­ably in a park or near run­ning water.
My phi­los­o­phy: Be kind. Nev­er stop learning.
One habit I keep try­ing to break: Los­ing my phone! When my fin­gers release it — on the kitchen counter, by the bed­room table, on my desk — wher­ev­er! — that pesky thing van­ish­es com­plete­ly from my mind. Poof! By the time I think of it again, it could be any­where. In my defense, I didn't grow up hav­ing to keep a device the size of a pack of cards beside me at all times. Whose idea was that?
I nev­er thought I would… Stand a foot and a half away from two polar bears; trav­el along the Silk Road in Iran; ride on a camel, a don­key, and a glid­er (a plane with no motor); spend the night in a light­house alone, halfway hop­ing to ren­dezvous with the light­house ghost; have a pri­vate show­ing in a plan­e­tar­i­um; cut up dead chick­ens and mice for a gyrfalcon's din­ner; go spelunk­ing in sea caves and lava tubes; and wan­der among nar­row streets and canals in Venice and Mura­no. Research! Some­times I'm scared to do what I have to in order to find out stuff for my books, but my research expe­ri­ences have giv­en me mem­o­ries I'll cher­ish forever.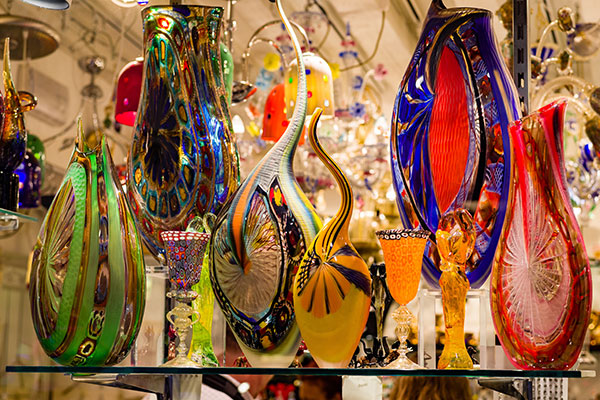 I don't believe in… tal­ent. Well, I do believe that tal­ent exists, in unequal mea­sures, but I don't think it's the most impor­tant thing. This busi­ness of peo­ple being heroes by virtue of hav­ing some spe­cial tal­ent they didn't earn…that doesn't real­ly res­onate with me. What mat­ters more is tak­ing what­ev­er gifts you have, large or small, and day by day putting in the effort to devel­op them into some­thing unusu­al and spe­cial. To me, it's char­ac­ter — not luck — that makes a hero.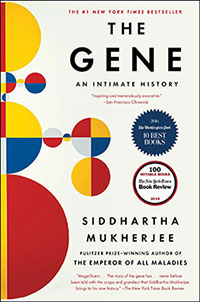 I'm cur­rent­ly read­ing… The Gene: An Inti­mate His­to­ry by Sid­dhartha Mukherjee.
My tough­est les­son has been… To try for what you want in life, even if it means risk­ing fail­ure. I mean, if it doesn't work out, that's one thing, and it's nev­er a bad idea to have a sol­id Plan B to fall back on. But if you nev­er even try…that's real­ly let­ting your­self down.
My favorite hol­i­day tra­di­tion… When I was grow­ing up, my moth­er made huge Thanks­giv­ing feasts and invit­ed old­er rel­a­tives, sin­gle peo­ple, and col­lege stu­dents who were away from home to dine with us. I loved shar­ing deli­cious food and sto­ries, but I didn't real­ize quite how much I loved it until, in grad school, while strand­ed one Thanks­giv­ing, my room­mate and I cooked Tuna Helper in an elec­tric skil­let on a card table in our dorm room. So sad! After that, I made a point of learn­ing how to cook turkey and a feast of trim­mings, and I'm always look­ing to expand the Thanks­giv­ing circle.
Guilti­est plea­sure… I eat one Dove dark-choco­late-and-almond nugget almost every night after din­ner. Er, some­times two.
I yearn to… write a bunch more books; see Flo­rence, Scot­land, Moroc­co, Provence, Istan­bul, the south of Spain; learn how to make crusty bread, how to draw, how to take real­ly good pho­tographs with my phone; learn cal­cu­lus, tap danc­ing, gar­den­ing; take fly­ing lessons; gaze at the stars through a tele­scope at night (and under­stand what I'm see­ing); brush up on my Span­ish; start a "Vil­lages" com­mu­ni­ty; hike in the woods every day; teach Eng­lish as a sec­ond lan­guage, teach nov­el writ­ing; join the Peace Corps; write some songs and essays; have a long chat with Barak Oba­ma, with Michelle Oba­ma, with the Dalai Lama, with Kather­ine Pater­son; with Andy Pud­di­combe, with Antho­ny Doerr; raise a pup­py… And that's just for starters. The world is huge and rich and fas­ci­nat­ing; life's not long enough to expe­ri­ence every­thing. Still, it's fun to have a list.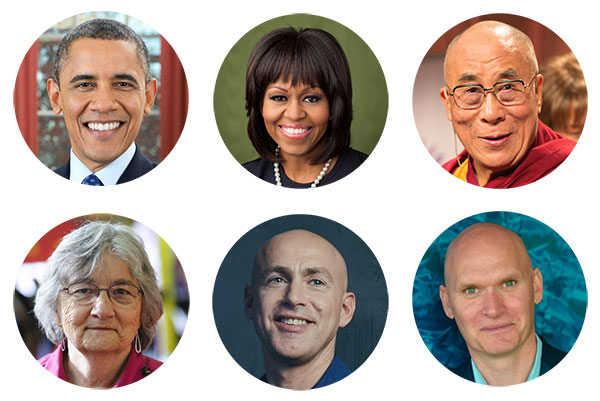 The food I can't resist… Bread! I know, I know, it's full of carbs and gluten. And hon­est­ly, for a while I tried to cut way back, but now I've giv­en up the fight. Can you say, "staff of life"? I don't care what they say: a nice, thick slice of whole-grain bread with but­ter is food for the soul.
The piece of cloth­ing in my clos­et I can't let go… Fun­ny you should men­tion this. Right now I have in my clos­et a crinkly white cot­ton shirt that I owned in 1990, and maybe before. You wash it, and then you twist it up and let it dry that way, to keep the crin­kles intact. No iron­ing, ever. I love that shirt. I used to get com­pli­ments every time I wore it, but now the cot­ton has grown thin and, truth to tell, it has sprout­ed a few small holes. For a while I tried to per­suade myself that nobody would notice the holes, espe­cial­ly with a white camisole under­neath, but it's gone way past the stage of plau­si­ble deni­a­bil­i­ty. It's time to throw that shirt out. It real­ly is. I'm going to do it soon, I swear. Maybe tomorrow.