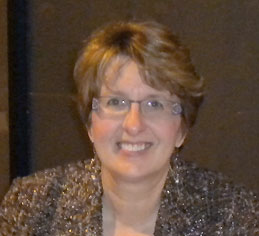 We wel­come author Cather­ine Friend to our Skin­ny Dip col­umn this month. You may know her for her pic­ture books The Per­fect Nest and My Head is Full of Col­ors, or her chap­ter book Barn Boot Blues. You may have thought about becom­ing a farmer after read­ing Hit by a Farm, Sheep­ish, and The Com­pas­sion­ate Car­ni­vore. Per­haps you're a fan of her adven­tur­ous romance nov­els for adults, includ­ing The Cop­per Egg and Spark. If you haven't read her books yet, here's an intro­duc­tion to a fine author.
The book I wish every­one would read: Yikes. It's a long list! I love Hugh Howey's three books Wool, Shift, and Dust. He total­ly trans­port­ed me to the envi­ron­ment he cre­at­ed. Dauphne Du Mau­ri­er's Rebec­ca is a study in how we can some­times be our own worst ene­mies. Maris­sa Mey­er's Cin­der books stuck in my mind for her retelling of fairy tales with a clever mod­ern twist. Elis­a­beth Tova Bai­ley's mem­oir, The Sound of a Wild Snail Eat­ing, taught me the pow­er of slow­ing down and real­ly observ­ing life.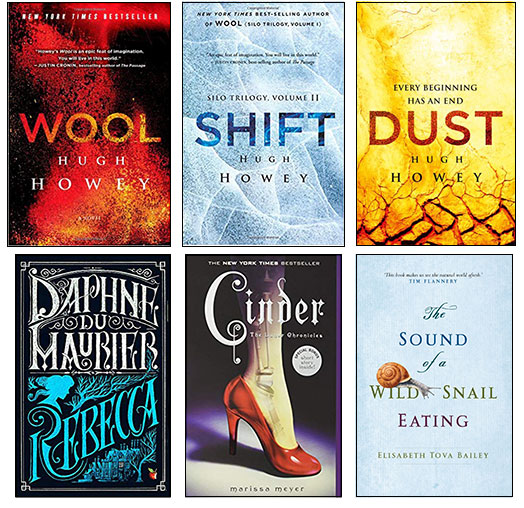 My phi­los­o­phy: Life is just a series of deci­sions — they aren't right or wrong, they just are. If you don't like the results, then make anoth­er deci­sion. This helps reduce my fear that I'll make a "wrong" decision.
One habit I keep try­ing to break: Sug­ar. Seri­ous­ly. How do I stop?
Proud­est moment in my career: Win­ning a MN Book Award for The Com­pas­sion­ate Car­ni­vore.
One thing no one can do bet­ter than I can: Pro­cras­ti­nate. If they gave awards for this, I'd have the most.
I used to dream that: 1) I could fly; 2) That I was a famous rock star; and 3) I got hit by light­ning and could sud­den­ly speak Span­ish like a native. (Well, you asked!)
I nev­er thought I would: Be an author or a farmer. End­ed up being both.
My mom was right about: being tall. As a 5′10″ 13-year-old I felt incred­i­bly self-con­scious and hat­ed being taller than almost every­one else in school except the bas­ket­ball play­ers. My mom said one day I'd appre­ci­ate every inch of my height..She was right!
I'm cur­rent­ly read­ing: Black­out and All Clear by Con­nie Willis. Time trav­el­ing his­to­ri­ans get stuck in dan­ger­ous sit­u­a­tions dur­ing WWII.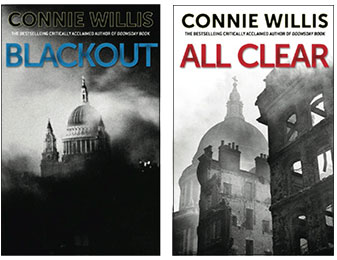 My tough­est les­son has been: Our bod­ies change with­out our permission.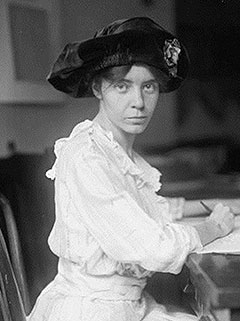 My hero is: Cur­rent­ly it's Alice Paul. Because 2020 is the 100th anniver­sary of women get­ting the vote, I've been read­ing a lot about it. I was stunned at how brave Alice was, not just by stand­ing up to angry men and a furi­ous Pres­i­dent Wil­son, but by phys­i­cal­ly put her­self on the line through arrest, prison, hunger strikes and forced feed­ings. I nev­er could have done what she did.
The bravest thing I've ever done: Agreed to start a sheep farm with my wife. Luck­i­ly, I had no idea what I was get­ting myself into.
If I could give you a piece of advice, it would be this: There is always room for anoth­er book on the shelf, so you might as well write the book you want to write. Don't let all the books out there dis­cour­age you. Yours will be different.