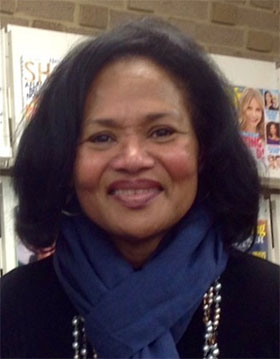 Jer­dine Nolen is the ver­sa­tile author of pic­ture books, chap­ter books, and nov­els, includ­ing her most recent books, the Brad­ford Street Bud­dies series and Cal­i­co Girl. We enjoy hav­ing the oppor­tu­ni­ty to learn more about this writer and educator.
What's the weirdest place you've ever read a book?
The weirdest place I have ever read a book is in a closet. It wasn't a dark closet. There was a nice window with lots of light and there was enough room for a small lamp. It was quite comfy and cozy.
Which book you read as a child has most influenced your life?
Fairy tales and tall tales, poetry
What's your food weakness?
I like chocolate-covered orange peels. Yummy.
What's your favorite form of exercise?
My favorite form of exercising is walking and rowing, though not at the same time.
What's your favorite flower?
Some of my favorite flowers: peonies, irises, hydrangea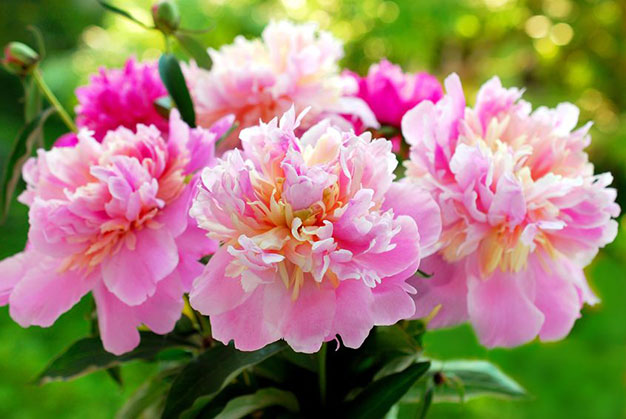 Have you traveled outside of your state? Which state draws you back? (How many states have you visited?)
California, Connecticut, Washington, Oregon, Nevada, Arizona, Texas, Louisiana, Mississippi, Alabama, Georgia, North Carolina, South Carolina, Virginia, West Virginia, Washington, DC, Delaware, New Jersey, Pennsylvania, New York, Massachusetts, Rhode Island, Michigan, Wisconsin, Illinois, Tennessee, Kentucky, Indiana, and Iowa
Have you traveled outside of the United States? Which country is your favorite to visit? Why?
I like France best because we have friends there and my favorite foods and restaurants. I travelled for fun either alone or with my family to Italy, France, Canada, Israel, Germany, and England.
What's the last performance you saw at a theater?
I'm planning to see The Iceman Cometh later this year.
What's your favorite word because you like the way it sounds?
As a child, cucumber was a favorite word of mine. I think I still like it as much.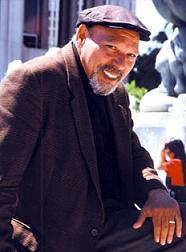 Who's at the top of your list of Most Admired People?
My parents and my ancestors. Playwright August Wilson.
When you walk into a bakery, what are you most likely to choose from the bakery cases?
Almond or chocolate croissant
What are your favorite pizza toppings?
Basil, pepperoni, extra cheese
Do you remember your dreams?
Usually, and I remember them vividly and with much detail. When this happens, I have to write them down.
If you could have dinner with anyone from history, who would you choose (don't worry about language differences.)
William Shakespeare, Thomas Jefferson, and Galileo for now
What foreign language would you like to learn?
I'm learning French.
Do you read the end of a book first?
Sometimes.