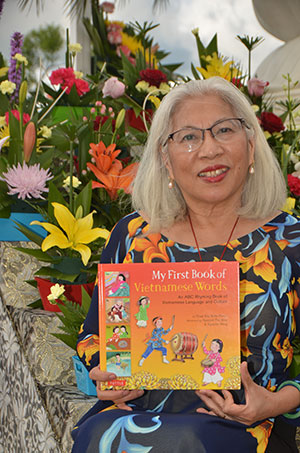 We are pleased to Skin­ny Dip with Phuoc Thi Minh Tran this week. As a librar­i­an, author, sto­ry­teller, and moth­er, she adds her per­spec­tive to the rich­ly tex­tured quilt of books for children.
What's the weirdest place you've ever read a book?
In the hospital, I read my newly released book My First Book of Vietnamese Words : An ABC Rhyming Book of Language and Culture to my 94-year-old father-in-law as a bedtime story. Everything was saffron yellow that day from the hospital gown to my father's in-law 's jaundice to my book cover. It was weird and depressing. I read aloud page by page and I saw tears in his eyes, but his happy smile brightened the room. He told me that he loved my family and the children and he was always very proud of us. He passed away 10 days later.
Which library springs to your mind when someone says that word? What do you remember most about it?
Alhambra Civic Center Public Library in California was the very first library I visited in America. These words still stuck with me until today "Rental Best Seller Books, $1 for 2-week rental." I thought I would be charged for a library card and books, and I couldn't afford it. I never asked her anything due to my language barrier and my shyness. I left California without having a library card and never checked out a single book during my short stay there.
What's your favorite form of exercise?
Storigami. Folding papers while telling a story because each fold has a twist and turn that mesmerizes the audience and youngsters. My favorite storigami is my "Journey in Search for Freedom."
What's is your favorite flower?
Definitely the lotus flower because the beautiful lotus flower grows in muddy water and rises above the surface to bloom. It is also the national flower of Việt Nam.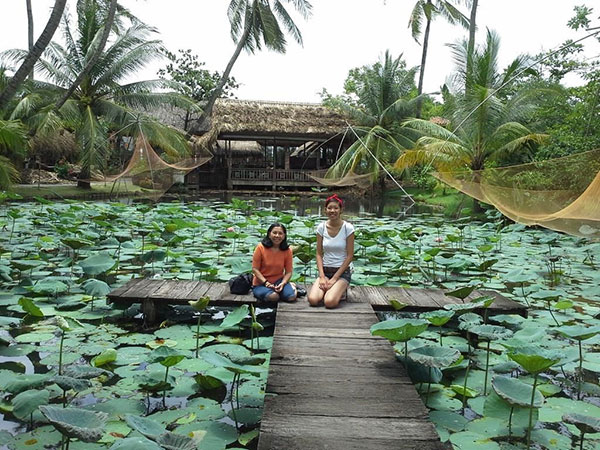 Have you travelled outside your state? Which state draws you back? (How many states have you visited?)
California and Texas are the most loved states because our families live there. I have visited California, Texas, Wisconsin, Nevada, Illinois, New Jersey, New York, Connecticut, and Missouri. I live in Minnesota.
Have you traveled outside of the United States? Which country is your favorite to visit? Why?
Dubai. It was our very first family trip out of the country We had fun riding the camel in the desert and visiting Burj Khalifa, the world's tallest building.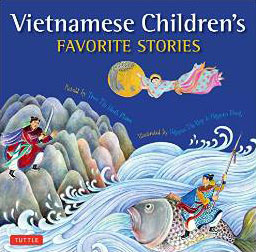 If you could be granted one wish, what would you wish for?
Be able to listen to the animals' language like Da Trang in my book, Vietnamese Children's Favorite Stories.
If you had a choice, would you live under the ocean or in the outer space, and why?
It would be under the ocean because the sea kingdom always amazes me. I imagine that I could swim along with the singing mermaids, the giant thousand-years-old turtle, the Loch Ness monster, and the great white shark, but I doubt it.
What do you consider to be your best accomplishment?
Raising our children in a bilingual home.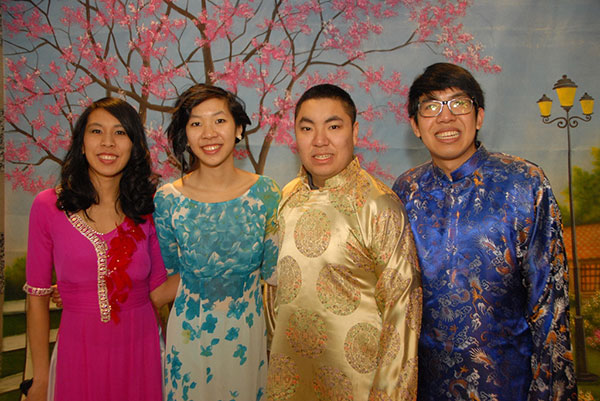 Thank you, Phuoc, for shar­ing your expe­ri­ences with us. Dear read­ers, here is a video that express­es more of Phuoc's insights about sto­ry­telling, includ­ing Da Trang's abil­i­ty to lis­ten to the ani­mals, which Phuoc described as her wish.