We wel­come Robert Topp, own­er of The Her­mitage Book­shop in Den­ver, Col­orado, and read­er-aloud extra­or­di­naire, vol­un­teer­ing in the pub­lic schools for more than 28 years. As the founder of Read Me a Sto­ry, Ink, he has pro­vid­ed a fab­u­lous resource for par­ents and teach­ers who would love to read out loud but need a lit­tle help in find­ing the next sto­ry or book to share. Search­able, with many print­able and down­load­able selec­tions, more than 60 audio record­ings of sto­ries read by Robert Topp, and lists galore, this is a trea­sure trove of great ideas you'll turn to again and again. When Bob isn't at the book­store or read­ing in the schools, you can find him at the fam­i­ly farm, Topp Fruits, a cer­ti­fied organ­ic orchard pro­vid­ing nutri­ent-dense food to Col­orado. We asked Bob to share his answers to our Skin­ny Dip questions.
One green thing I wish everyone would do:
Boycott plastics, especially bags, straws, and to-go containers.
The book I wish everyone would read:
Daniel Pinkwater's The Big Orange Splot
The best way to stay fit:
Workouts at the gym four days per week.
My philosophy:
After reading aloud I always have my students hold up three fingers for the three things you should do every day of your life: something good for your body; something good for your mind; something good for the world.
Proudest moment in my career:
Receiving the Everyday Hero award from Channel 7 for reading aloud in the public schools.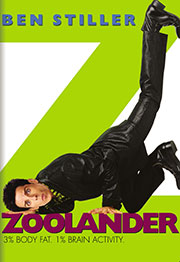 I never thought I would:
Own a bookstore for 48 years.
I don't believe in:
Hatred
The movie I watch when I want to laugh:
Zoolander
I'm currently reading:
Gouverneur Morris: An Independent Life by William Adams and Young Explorer's Adventure Guide, Volume 6.
What's on my nightstand:
Books, books, books
My hero is:
Bullwinkle
My favorite holiday tradition:
Cooking as a family on Thanksgiving
The piece of clothing in my closet I can't let go:
A t-shirt purchased at the time of my older son's birth (34 years ago) that reads, "If you love me, read me a story."