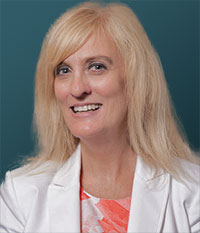 We inter­viewed April What­ley Bed­ford, life­long read­er, cur­rent­ly the Dean of the School of Edu­ca­tion at Brook­lyn College.
Which celebrity, living or not, do you wish would invite you to a coffee shop?
Can I choose two? I would love to have coffee with Michelle and Barack Obama, either together or individually. I'm sure I'm not alone in this answer, but there are no two people I admire more in the world, and I also believe we would laugh a lot during our conversations.
Which book do you find yourself recommending passionately?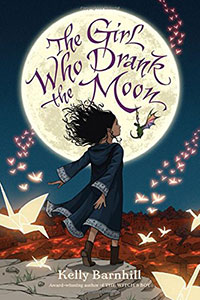 This changes on a frequent basis, but I just finished reading the most recent Newbery winner, The Girl Who Drank the Moon. I have not been able to stop thinking about it since I finished it. Kelly Barnhill's beautiful language, the world she imagined and described in such exquisite detail, the ultimate message of hope and forgiveness … I could go on and on about this book. I feel sure that the well-deserved award will bring this book to the attention of more readers—of every age—who need to know about it.
Favorite city to visit?
Until I was fortunate enough to live in them, my two favorite cities to visit were always New Orleans, where I lived for 15 years, and New York City, where I have lived for the past three. Now my favorite city to visit is San Francisco, but I also dream of living in Paris sometime. There is never enough time to explore all the wonders of each of these unique and culturally rich cities, and they all have pretty fantastic food, too.
Illustrator's work you most admire?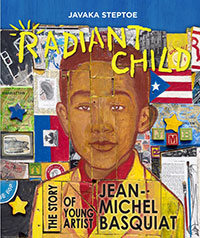 Again, I could never pick just one but I am currently swooning over Javaka Steptoe's spectacular Radiant Child: The Story of Young Artist Jean-Michel Basquiat! Since I moved to Brooklyn, I have become friends with Javaka, and when his name was called in Atlanta at the ALA Youth Media Awards first for the Coretta Scott King medal and then for the Caldecott, I couldn't stop screaming. He showed me a draft of the book on his iPad about a year before it was published, and I was counting the days until I could see it in print. His collages, evoking the style of Basquiat but pure Javaka, are so captivating to me. We invited the fifth graders from a local partner school, PS 119, to hear him speak at Brooklyn College just a few weeks before ALA Mid-Winter and gave them each a signed copy of Radiant Child. Being able to connect children with authors and illustrators is one of the great joys of my personal and professional life, and I was thrilled to be able to call the principal of PS 119 after the awards ceremony with the wonderful news that she could share with all of her fifth-graders. I am definitely one of Javaka's biggest fans!
Favorite season of the year? Why?
Growing up in Texas, I was always a summer sun worshiper, but since moving to New York, I've grown very fond of the fall. As a teacher, the beginning of a new school year has always seemed like the real New Year's for me, but most of my life I lived in places that really didn't have four separate seasons. There's just an excitement in the air as the season changes from summer to fall that I love. I'm still not a fan of New York winters, but it's pretty hard to beat the holiday season in the city.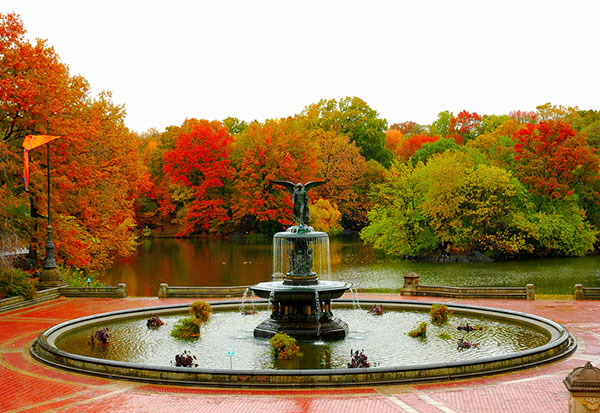 What gives you shivers?
Sunsets, fireworks, candlelight, shooting stars, lightening bugs, waterfalls, the ocean…all in a good way.
Morning person? Night person?
Most definitely a night person.
Your hope for the world?
My greatest hope for the world, especially during these difficult days, is that we are all able to expect kindness and compassion from one another.