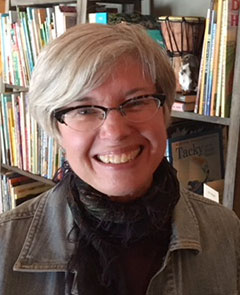 Bren­da Seder­berg is the cur­rent facil­i­ta­tor of the Chap­ter & Verse Book Club in Duluth, Min­neso­ta. She's an enthu­si­as­tic read­er and won­der­ful­ly avid about shar­ing the books she reads. A retired teacher, she con­tin­ues to inspire learn­ing wher­ev­er she goes.
How many bookcases do you have in your home?
Oh ... soooo many! When I retired from 34 years of teaching I brought very little home from my classroom, but I did bring 24 boxes of children's books! I'm just not ready to part with them. They take up bookshelves on an entire wall in my house. From time to time I will be chatting with someone about something, and end up saying, "oh ... you should see this book by ....", and I find the book and loan it out. When guests with children visit they often end up reading books from my shelves.
I also have shelves of books in anoth­er room in our house, organized:
nature and out­doors books
books by His­pan­ic authors (I taught mid­dle and high school Span­ish for a num­ber of years … before teach­ing ele­men­tary school)
trav­el books
an assort­ment of Nobel Prize win­ning literature
chil­dren's books from places I've vis­it­ed (Maine, Texas, Rhode Island, France, Germany)
favorite fic­tion and non­fic­tion books I've read or want to read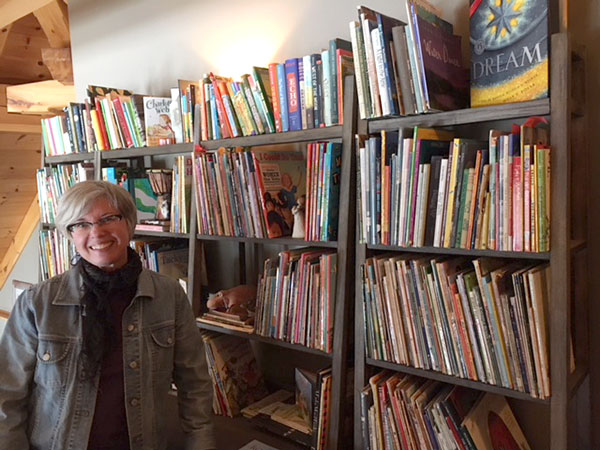 Have you traveled outside the United States?
I love to travel, and when I do I look for children's books from the area I'm visiting, or read a book while I'm there that was written by an author from that region. I read Heidi in Switzerland last fall, and Pinocchio in Italy the year before. I enjoy hiking and biking in the wide open spaces in these countries, the small towns ... and I stay away from the big cities.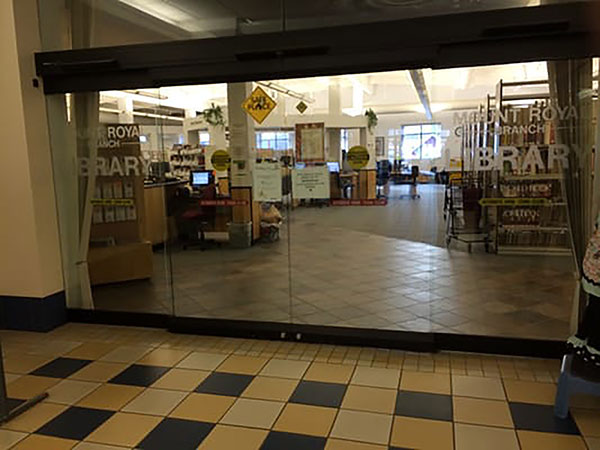 Which library springs to mind when someone says that word?
It's hard to choose one! We lived in a small town in North Dakota when I was young, and I biked to the Public Library there and checked out as many books as the book clamp on my bike would hold. It was a beautiful building, of course, as libraries are! There were large steps leading up to the door, and columns alongside the steps. The old public library near Lincoln Park School was a favorite when I went to school there, and now I LOVE the Mt. Royal Library in Duluth. When I was in college in Duluth, I worked 10 hours a week in the Children's Library at UMD, run by Lorraine Bissonette. She arranged books beautifully, with stuffed animal book characters next to books, colorful mobiles hanging above the shelves, green and flowering plants throughout, and comfortable chairs in which to sit and read. It was a library like no other, to be sure ... more like some of the wonderful children's bookstores ... the Wild Rumpus, for example.
Do you read the end of a book first?
NEVER. I do not usually read any information on the flap or the back, either. I like to start with the dedication, and then the first line of the book, and continue from there. I want to read it and let it speak for itself, I don't like to know much at all about a book before I read it! First lines are important to me ... I sort of "collect" first lines!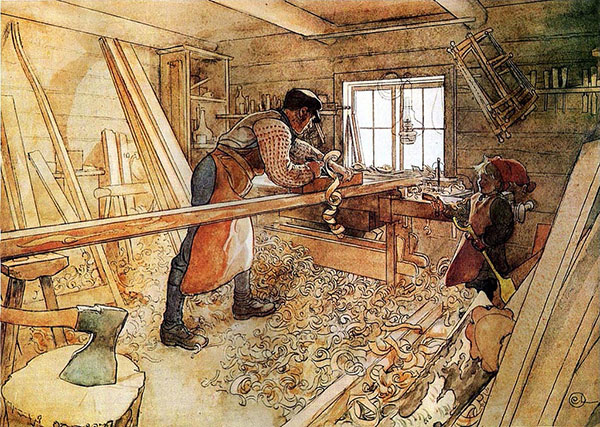 Who is your favorite artist?
It is hard to choose one … I like the art of Carl Lars­son, Swedish painter, and vis­it­ed his home in Swe­den where one can see the paint­ing he did IN his home, above door­ways, around walls. I copied a "say­ing" he paint­ed in his house, above a door­way in our home: "Whef Du Vad, Var God Och Glad," in Swedish (for­give any errors!), in Eng­lish: "I'll tell you what, be good and glad." I love Bet­sy Bowen's wood­cuts, and the prints of Rick Allen, who has a stu­dio in Canal Park in Duluth and each spring releas­es a new print of "The Trap­per's Daugh­ter"! He has prac­ti­cal­ly writ­ten a book in print­ing her many adven­tures! The let­ter­ing and text he some­times incor­po­rates in his work is won­der­ful, and often humorous.