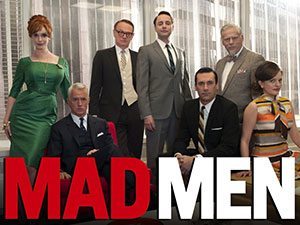 What TV show can't you turn off?
I watch very little TV; I will almost always choose to read a good book instead. However, I do admit that I've not missed a single episode of Mad Men since the series premiered in 2007 or Downton Abbey, which will end after its sixth season this winter. Lately, I've gotten into this strange habit of watching old episodes of Murder, She Wrote on Netflix. Mind candy. I'm inspired by the main character, a retired-teacher-turned-mystery author named Jessica Fletcher, peering through her oversized, horn-rimmed glasses, typing her manuscripts on an old Royal typewriter. (A few months ago, I bought a new pair of eyeglasses that are strikingly similar to hers, I just now realized.)
In what Olympic sport would you like to win a gold medal?
I would like to win a gold medal as a member of the U. S. Olympic women's soccer team. All of our children—one son and three daughters—played soccer, so I have attended innumerable soccer games in my life. I really do love the sport and wish that I could have played in a league when I was growing up. Watching a soccer game is very much like the process of plotting a story, where every action on the field—pass, kick, shot, or header—is significant and contributes to the final outcome.
What 3 children's book authors or illustrators or editors would you like to invite to dinner?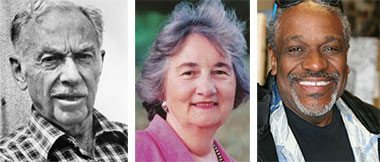 I would invite children's book authors E. B. White, Katherine Paterson, and Christopher Paul Curtis to my fantasy dinner. White's Charlotte's Web and Stuart Little; Paterson's The Great Gilly Hopkins and Jacob I Have Loved; and Curtis's The Watsons Go to Birmingham and Bud, Not Buddy are books I use as models of quality, substance, voice, and style when I write books for young readers. We would meet at Gramercy Tavern, my favorite restaurant in New York City, or in front of the fireplace in my living room in Minneapolis during a winter snowstorm. I'd serve homemade split pea soup, freshly-baked whole wheat bread, and pumpkin pie with whipped cream, made from scratch. I wouldn't say much, I'd just sit back and listen.
What animal are you most like?
Since my husband, Ralph, knows me better than anyone else in the world, I asked him, "What animal am I most like? Say the first thing that comes into your mind." He answered, "A black bear." Of course, I pressed for his reasons. Apparently I'm affable but not Hello-Kitty-cute and remind him of Eva Bear, one of his favorite stuffed toys. My image of that particular mammal is one of a mother bear raising a den-full of rambunctious cubs, which I've experienced as a mother, stepmother, teacher, and school administrator.
What is your proudest career moment?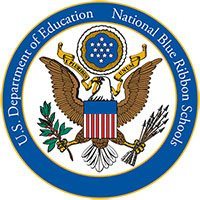 My proudest career moment happened in the mid-1990's when St. Anthony Middle School, where I served as building principal, was selected as a National Blue Ribbon School of Excellence. I had the honor and privilege, along with representative members of my outstanding staff, of attending a reception at the White House, hosted by President Bill Clinton, Vice-President Al Gore, and U. S. Department of Education Secretary Richard W. Riley. A once-in-a-lifetime opportunity.
What is your favorite line from a book?
My favorite line from a book is: "Life is difficult." This three-word sentence is the first line of The Road Less Traveled by M. Scott Peck. For the past couple of years, a confidante has been teaching me the grace and peace that comes with "radical acceptance" of this not-so-simple truth.