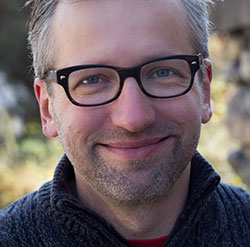 Cre­ative with many endeav­ors, includ­ing writ­ing, teach­ing col­lege stu­dents, the­ater, and being a dad, Geoff Herbach is stretch­ing his wings from YA fic­tion to pic­ture books!
Who was your favorite teacher in grades K-7 and why?
I loved Mrs. Fatzinger in 5th grade. She read books out loud to us every day right after lunch and it was fan­tas­tic. The best came when she read The Long Win­ter in March in Wis­con­sin and the Ingalls fam­i­ly heard the Chi­nook winds on the same day the ther­mome­ter popped up to about 40 and our Wis­con­sin snow began to melt. I felt hooked into all of human life!
When did you first start reading books?
I always read. My mom was a high school English teacher and my dad taught comparative literature at the local college when I was little. Books were everywhere. I sat on the floor of the study and looked through everything in there.
Your favorite daydream?
Dunking a basketball. I will never dunk a basketball, but think about it all the time.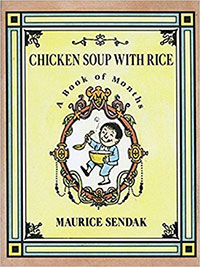 Your all-time favorite book?
When I was tiny, Chicken Soup with Rice, by Sendak. I had no idea I was learning the order of the months. I just loved saying, Sip it once, sip it twice, sip it chicken soup with rice.
What's your favorite part of starting a new project?
I love picturing the world, inhabiting a character and seeing from their eyes. The colors change. Objects look different. Streets, houses, rooms… What a joy to see through another person's eyes for the first time.
When are you your most creative?
I don't have habits around creativity. I wish I did, because then I could count on it. I did hear someplace recently that creative people do well when it's not habitual, because the fear of failure, fear of unknown, charges up your brain. (Sounds like an excuse I'd give for not having good habits, of course.)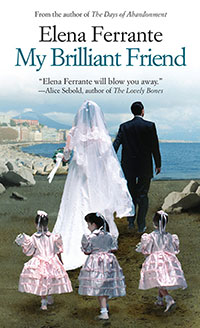 Your best memory of your school library?
My mom and I would bike to the library during the summer. It would be so hot and sweaty. Then we'd enter and it felt like I could breathe again … the air-conditioning would blast me. We'd spend hours in there. Sometimes a librarian would help me find sports biographies. Sometimes I'd sneak off someplace and read adult horror until I was caught. Loved those days.
Books on your bedside table right now?
I recently completed the Elena Ferrante Neapolitan novels. Whoa. Soooo good.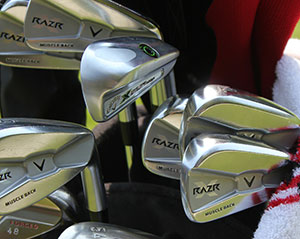 What's your hidden talent?
Golf. I've become obsessed with golf. Not even Donald Trump associations can stop me. My wife, Steph, and I started playing about two years ago, and we're very bad, but I believe our great talent is hidden in there someplace.
Your favorite toy as a child?
K-Tel how-to break dance record and accompanying poster. I was pretty sure I would be a professional break dancer in 1984.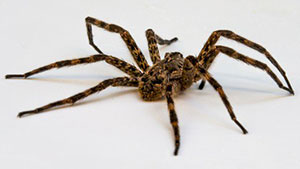 Which is worse: spiders or snakes?
Spi­ders. We have wolf spi­ders in our house in Manka­to. They are fur­ry and big and ter­ri­fy­ing. So scary. Fac­tu­al­ly, they aren't ven­omous, real­ly don't bite much, and don't like to be near peo­ple at all. So, mos­qui­toes are far worse. But, jeez.
Why do you feel hopeful for humankind?
We have terrible problems and it feels like injustice is overwhelming, but are we generally better off than 75 years ago at the end of WWII? Better than a 150 years ago at the end of the civil war? 300? 500? I believe Obama's use of Martin Luther King's statement that the arc of the moral universe bends towards justice. Too many good people keeping working. We slide back a little, then move forward. I believe it.