You can­not be a part of the chil­dren's lit­er­a­ture com­mu­ni­ty with­out know­ing his name. Lee Ben­nett Hop­kins has been writ­ing for chil­dren and adults since 1968. His Books Are by Peo­ple (1969) had a pro­found effect on me. With his antholo­gies, he has kept our eyes focused on poet­ry, know­ing how much chil­dren love the images and emo­tions evoked by well-cho­sen words.
Who was your favorite teacher in grades K-7 and why?
My 8th grade teacher, Mrs. Ethel Kite McLaughlin at South Eighth Street School in Newark, New Jersey, a woman who saw something in the mixed-up kid I was and turned my life around. I don't know where I would have gone with my life if it wasn't for her interest in me. She led me to the arts—theatre, music, literature. What a gift she gave me.
When did you first start reading books?
As early as first grade when I finally conquered "Dick and Jane!"
Your favorite daydream?
To see the human race as one with everyone getting along with one another, respecting all differences.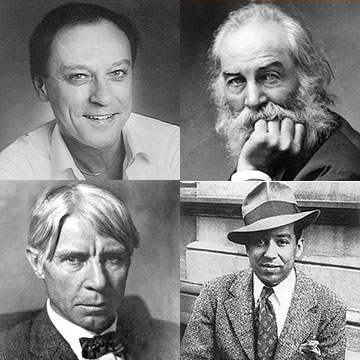 Dinner party at your favorite restaurant with people living or dead: where is it and who's on the guest list?
At a moderate coffee shop perhaps with sticky plastic tablecloths, with Walt Whitman, Carl Sandburg, Langston Hughes—and me picking up the tab!
All-time favorite book?
An impossible question to answer for one whose life has been both reading and creating books.
Favorite breakfast or lunch as a kid?
Whatever we had in the apartment if we were lucky enough to have anything.
What's your least favorite chore?
Filing, filing, filing.
What's your favorite part of starting a new project?
The excitement of it.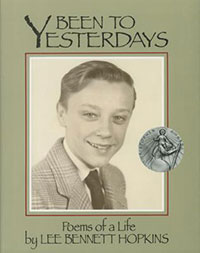 Barefoot? Socks? Shoes? How would we most often find you at home?
Barefoot. I hate wearing shoes although I know it isn't the best thing to do. I only wear shoes when I must.
When are you your most creative?
It comes in spurts. I don't think you can harness creativity in a time frame.
Your best memory of your school library?
Wishing we had one!
Favorite flavor of ice cream?
Chocolate.
Book on your bedside table right now?
BOOK? You must be kidding. Which one in the stack is more likely a question!
What's your hidden talent?
I'll never tell.
Your favorite toy as a child …
Not a toy but a phonograph player so I could listen to music.
Best invention in the last 200 years?
The computer.
Favorite artist? Why?
Although I love so many of the masters' works, I love owning new pieces by undiscovered artists, many who are producing works beyond description.
Which is worse: spiders or snakes?
Snakes.
What's your best contribution to taking care of the environment?
I recycle everything.
Why do you feel hopeful for humankind?
With current conditions in our political nightmare, I feel right will overcome wrong.