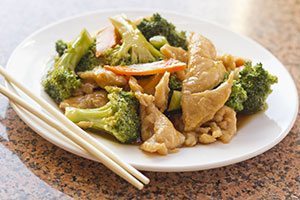 Favorite holiday tradition?
Well, that usually involves food—we try to have Chinese food on Christmas Eve. Our family has had a lot of changes lately, so we've been trying to create new traditions.
Were you a teacher's pet or teacher's challenge?
Both! At times I was a model student and other times I was the class clown. I'm sure the clowning was a bit disruptive but I only got sent to the principal's office once. This was at a parochial grade school. The principal was a nun who was about 6′3″. She was a gentle disciplinarian but it did sort of seem like her height gave her a direct line to God and all the gravitas that goes with that.
What's the first book report you ever wrote?
I don't remember the very first but the one that sticks in my mind was a report for a book about living in space. I did a horrible job with it and was allowed to redo the report. I knocked it out of the park with the second attempt—that taught me the value of revision.
Do you like to gift wrap presents?
I like the idea of wrapping presents but my execution leaves a little to be desired. Gift bags and a supply of colored tissue paper have saved my bacon on more than one occasion.
What do you wish you could tell your 10-year-old self?
You are going to be loved and cherished by someone who will inspire you to be the best person you can be.
Look beyond the hurt that some peo­ple seem to always give — that always gives a clue about where they're tru­ly vul­ner­a­ble or hurt­ing themselves.
Keep your mind free and open — it will be your best tool and lead you into many adventures.
What three children's book authors or illustrators or editors would you like to invite to dinner?
Oh, gosh, that's a hard one. If I go historical, how about Mark Twain, Margaret Wise Brown, and Don Freeman?
Where's your favorite place to read?
I don't have that overstuffed chair from my parents any longer. My favorite place to read now is anywhere near my wife, Vicki, so whenever one of us gasps or laughs at a book, we get to share with the other one.