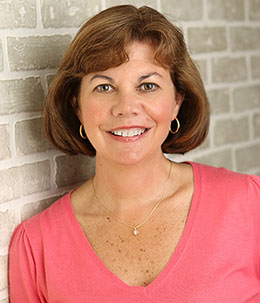 This week we're all set to Skin­ny Dip with Susan Lat­ta, who is cel­e­brat­ing the pub­li­ca­tion of her first trade book on Sep­tem­ber 1st, Bold Women of Med­i­cine: 21 Sto­ries of Astound­ing Dis­cov­er­ies, Dar­ing Surg­eries, and Heal­ing Break­throughs (Chica­go Review Press). With his­tor­i­cal to con­tem­po­rary biogra­phies of women who have found cures, advanced med­i­cine, and tend­ed to the sick with com­pas­sion, Susan has writ­ten an inspir­ing book that teen read­ers will find fas­ci­nat­ing. Thanks to Susan for tak­ing time to answer Bookol­o­gy's ques­tions!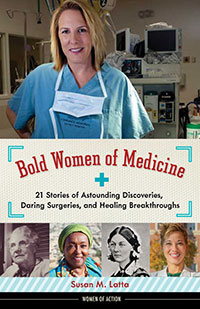 Who was your favorite teacher in grades K-7 and why?
My favorite teacher was my third-grade teacher, Mrs. Palmquist. I don't remember her first name. She had a system of writing the numbers 1, 2, 3, on the blackboard for discipline. If the class misbehaved and she got to number 3, that meant she wouldn't read to us that day. Since I was one of the "goody two-shoes" in the class it always made me so angry when one of the boys (usually Dennis) did something to get us to number 3. I especially remember when she read Charlotte's Web and Stuart Little. I was fascinated and looked forward to that time of day.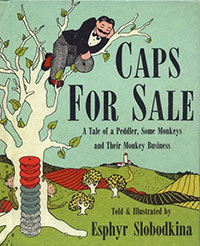 When did you first start reading books?
Probably in about first grade. We had all the usual books for the time; Cat in the Hat, A Snowy Day, The Little Engine That Could, Mike Mulligan and His Steam Shovel, Caps for Sale. When I was a little older, I loved the Laura Ingalls Wilder series, as well as anything by Beverly Cleary. And a bit later, I devoured every Agatha Christie mystery.
Dinner party at your favorite restaurant with people living or dead: where is it and who's on the guest list?
Broder's Pasta Bar in Minneapolis, their homemade pasta is to die for. As far as guests, I think Abigail Adams, Dr. Bertha Van Hoosen, Dr. Helen Taussig, Sister Elizabeth Kenny, Laura Ingalls Wilder, Julia Child, and my family; husband Rob, sons Ryan and Robbie, and daughter Kristen. Our golden retriever Stanley would love to come for the leftovers.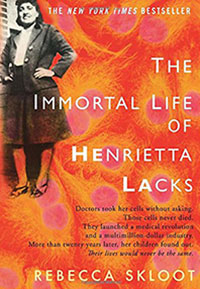 All-time favorite book?
Hard to choose just one. As a child, My Side of the Mountain by Jean Craighead George and Snow Treasure by Marie McSwigan. As an adult: Pillars of the Earth by Ken Follett, The Immortal Life of Henrietta Lacks by Rebecca Skloot, John Adams by David McCullough.
Favorite breakfast or lunch as a kid?
American Braunschweiger which is a type of liverwurst or liver sausage with a little mayonnaise on white bread. Haven't had it in years; not sure it is considered health food.
What's your least favorite chore?
Changing the sheets.
What's your favorite part of starting a new project?
Digging into the research.
Barefoot? Socks? Shoes? How would we most often find you at home?
Shoes and good wool socks in the winter, barefoot in the summer.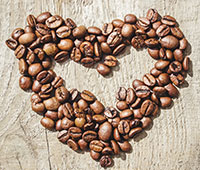 When are you at your most creative?
Morning, but after breakfast and good strong coffee. And when I say strong, I mean "spoon almost standing up in the mug strong."
Your best memory of your school library?
As fifth graders, we wrote and illustrated picture books to read to the kindergartners in the library. Mine was something about bears. Sure wish I still had it.
Favorite flavor of ice cream?
Mocha chip.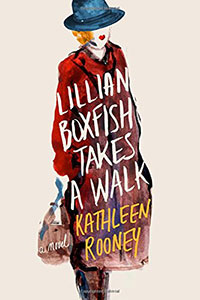 Book on your bedside table right now?
Lillian Boxfish Takes a Walk by Kathleen Rooney.
What's your hidden talent?
I can wiggle my ears.
Your favorite toy as a child?
My Barbie and Skipper dolls.
Best invention in the last 200 years?
The dishwasher.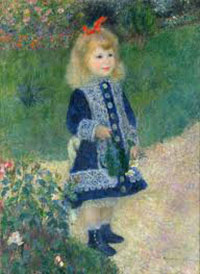 Favorite artist? Why?
Claude Monet or Renoir. I love impressionism and had a poster of Renoir's painting A Girl with a Watering Can in my bedroom growing up. I also love Anna Mary Robertson Moses, better known as Grandma Moses. Her idyllic paintings have so many things to discover.
Which is worse: spiders or snakes?
That's a toss-up. Probably spiders.
What's your best contribution to taking care of the environment?
Recycling.
Why do you feel hopeful for humankind?
Because buried in each of us there is goodness. In some it may be hard to find, but it is there.