by Mau­r­na Rome
"When giv­en the choice between being right or being kind, choose kind." ― R.J. Pala­cio, Won­der
Wouldn't our class­rooms be grand if stu­dents were giv­en oppor­tu­ni­ties to learn about and expe­ri­ence what being kind looks like, sounds like and feels like on a dai­ly basis? Wouldn't life be grand if we could all sim­ply choose true col­lab­o­ra­tion with our teach­ing col­leagues to pro­mote kind­ness? Wouldn't our schools be grand if our dis­tricts would invest in kind­ness? My answer is a resound­ing "YES!" to these ques­tions, and I hope oth­er teach­ers would agree on all counts.
True, we are faced with con­stant pres­sure to pre­pare stu­dents for "those tests." You know, the ones that are used to deter­mine just how accom­plished we teach­ers and our stu­dents are. Many of us still feel the urge to just close the door and do what we do in iso­la­tion. And yes, in many dis­tricts, sig­nif­i­cant fund­ing is being used to buy new and com­pre­hen­sive "core" read­ing pro­grams (remem­ber those test scores). Yet what about the con­tent of our stu­dents' char­ac­ter? What about their cur­rent lev­el of engage­ment and future hap­pi­ness? Could the answer be the pur­suit of kind­ness and uti­liz­ing authen­tic lit­er­a­ture in our class­rooms? Do books real­ly have the pow­er to change lives? Again, my answer is a resound­ing "YES!"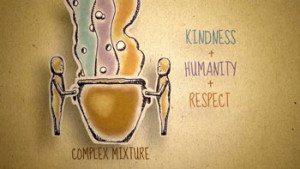 Despite the chal­lenges, my incred­i­ble col­leagues and I have sought out an inten­tion­al approach to weave kind­ness into our teach­ing. As "human­i­ties" teach­ers, it seems only fit­ting that along with lessons on parts of speech, com­pre­hen­sion strate­gies and writ­ing lit­er­ary essays, we include a com­mit­ment to teach­ing kind­ness. It is after all, an inte­gral aspect of belong­ing to this thing we call humankind.
Smart teach­ers know there is a sense of urgency in our class­rooms. Time is always in short sup­ply while meet­ings, les­son plan­ning, paper cor­rect­ing, and grad­ing are a con­stant demand. It helps to have a team like the one I work with. The strong lev­els of trust, mutu­al respect and shared enthu­si­asm for what we do is invig­o­rat­ing. We encour­age each oth­er to want to be the best teach­ers we can be. We con­tin­u­al­ly brain­storm, test, suc­ceed, fail, and try again, as we share our ideas, resources and instruc­tion­al strate­gies with one anoth­er. This is a recipe for pro­fes­sion­al kind­ness that works. If you want to teach kind­ness in your class­room, it is much eas­i­er if you have cama­raderie among your colleagues.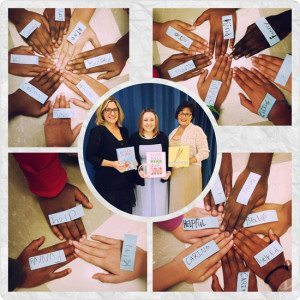 And kids seem to notice when their teach­ers love what they do. On Novem­ber 13th, class­rooms near and far par­tic­i­pat­ed in two simul­ta­ne­ous events: World Kind­ness Day and Glob­al Read Aloud (aka Glow Ball Read Dahl Loud). My team­mates and I wore our glow sticks and ball gowns, while read­ing poet­ry by Roald Dahl (loud­ly). We also shared the short film, Snack Attack, to pro­mote a mes­sage of kind­ness and gen­er­ate lots of dis­cus­sion. Our unusu­al attire and this award-win­ning movie with a twist were excel­lent ways to rein­force the con­cept of "Con­trasts and Con­tra­dic­tions" a sign­post from Notice and Note; Strate­gies for Close Read­ing by Kylene Beers and Robert Probst.
It's up to us teach­ers to work our mag­ic to carve out the time, to cre­ate an inte­grat­ed cur­ricu­lum and cul­ture of kind­ness. Kids who learn the impor­tance of kind­ness are kids who devel­op empa­thy and com­pas­sion. They are more apt to be selfless in a world where "self­ies" rule. Con­sid­er these "Words of the Wis­er" (anoth­er Notice and Note signpost):
"I think prob­a­bly kind­ness is my num­ber one attribute in a human being. I'll put it before any of the things like courage or brav­ery or gen­eros­i­ty or any­thing else. Kind­ness — that sim­ple word. To be kind — it cov­ers every­thing, to my mind. If you're kind that's it." ―Roald Dahl
The fol­low­ing kind­ness resources have been field-test­ed and have earned a sol­id stamp of approval from dozens of wise (and kind) 6 – 11 year olds.
Film
Children's Pic­ture Books:
Each Kind­ness by Jacque­line Woodson
Have You Filled a Buck­et Today by Car­ol McCloud
Last Stop on Mar­ket Street by Matt de la Pena
My Friend is Sad by Mo Willems
Those Shoes by Mari­beth Boelts
YA/Middle Grades Chap­ter Books:
The Mirac­u­lous Jour­ney of Edward Tulane by Kate DiCamillo
The Mis­fits by James Howe
Sahara Spe­cial by Esme Raji Codell
The War That Saved My Life by Kim­ber­ly Brubak­er Bradley
Won­der by R.J. Palacio
In addi­tion to read­ing books to and with kids to teach kind­ness, these pro­fes­sion­al books are well worth the invest­ment of time and money:
Beyond Nice: Nur­tur­ing Kind­ness with Young Chil­dren by Stu­art L. Stotts
Bul­ly­ing Hurts, Teach­ing Kind­ness through Read Alouds and Guid­ed Con­ver­sa­tions
by Lester Laminack
Secret Kind­ness Agents: How Small Acts of Kind­ness Real­ly Can Change the World
by Fer­i­al Pearson
Final­ly, if you are look­ing for ways to bring a kind­ness cam­paign to your class­room, con­sid­er these spe­cial events.