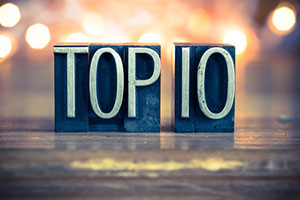 Mon­ey that grows on trees. Free hous­es, free cars, free food, and free phones. More books, more pets and more med­i­cine for sick peo­ple. Clean water. Par­ents who don't fight.
These are the wish­es of JD, a sin­cere and striv­ing eleven-year-old read­er I am tutor­ing this sum­mer. The prompt that pro­duced his wish list (which per­fect­ly out­lines the foun­da­tion of Maslow's hier­ar­chy of needs) was "Describe ten things that would be present in a per­fect world."
The inter­est sur­vey offered by Don­a­lyn Miller, lit­er­a­cy guru and author of The Book Whis­per­er and Read­ing in the Wild, encour­ages teach­ers to go beyond the stan­dard "What's your favorite book or author?" type ques­tions when try­ing to get to know stu­dents. The idea is to gath­er as much input from stu­dents as pos­si­ble to gain insight and appre­ci­a­tion of their indi­vid­u­al­i­ty and inter­ests. Equipped with results from the sur­vey, teach­ers are much bet­ter pre­pared to dif­fer­en­ti­ate instruc­tion and pro­vide a path towards life­long engage­ment with literacy.
The one-on-one inter­view with JD took just a few min­utes and yield­ed more infor­ma­tion about his world than a year's worth of typ­i­cal class­room inter­ac­tions did. I know this to be true because I was once his teacher and I thought I knew him well. Before he even entered my class­room sev­er­al years ago, I knew from his pre­vi­ous school records that there were sig­nif­i­cant gaps large­ly due to a long his­to­ry of absen­teeism. I recall talk­ing with him about what kind of books he liked and he shared that he liked Michael Jack­son so I round­ed up books about the King of Pop. I tried to offer plen­ty of choice to JD as he looked for more books to fill his book box. I quick­ly dis­cov­ered that he would ben­e­fit from dai­ly small group instruc­tion and I tai­lored lessons around the foun­da­tion­al lit­er­a­cy skills he was miss­ing. And while I was always deter­mined to cap­i­tal­ize on his strengths and cel­e­brate all that he knew and could do, there was so much that I didn't know. If only I had made it a pri­or­i­ty to invest in an inter­est sur­vey or inter­view at some point dur­ing our time in the class­room… If only I had then fol­lowed up with reg­u­lar lit­er­a­cy con­fer­ences… I might have learned a whole lot more about JD and he might not des­per­ate­ly need a tutor as mid­dle school fast approaches.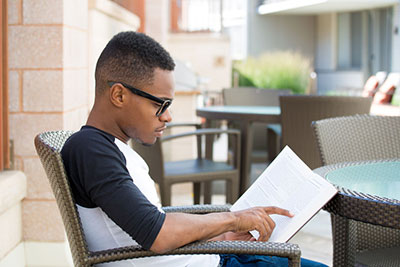 As a new school year is about to unfold for teach­ers and stu­dents across the land, my goal for this month's Teach It For­ward arti­cle is to help my col­leagues avoid the mis­take I made in neglect­ing to uti­lize a sim­ple yet pow­er­ful approach to con­nect­ing with kids. I have assem­bled an array of options for inter­views, sur­veys and con­fer­ring ses­sions. Regard­less of which tool(s) you choose, I am con­fi­dent that the pay­off will be well worth the time and effort.
Mind­set Works offers a growth mind­set sur­vey to help teach­ers and stu­dents explore stu­dent per­cep­tions and beliefs. Designed to sup­port stu­dents in mov­ing from a fixed to a growth mind­set, the resource also pro­vides dis­cus­sion ques­tions and ideas for mak­ing the most of the results. You might also read "Fixed vs. Growth: How Your Mind­set Deter­mines Suc­cess," from the Busi­ness Essay blog.
A basic inter­est inven­to­ry for K‑2, 3 – 5 and 6 – 12, from Smekens Edu­ca­tion Solu­tions, Inc. can be found here. The stu­dent friend­ly design for younger stu­dents is very appeal­ing. The inter­me­di­ate and sec­ondary ver­sions would make a great com­ple­ment to the length­i­er sur­vey from Donalyn.
The Wis­con­sin Rti Cen­ter has pub­lished a com­pre­hen­sive guide to con­fer­ring with stu­dents that sup­ports teach­ers as they plan for con­fer­ences in set­tings rang­ing from whole group, to semi-pri­vate, small group or with indi­vid­ual stu­dents. Com­plete with pro­ce­dures and sen­tence starters, it is user-friend­ly and includes a vari­ety of forms for use in reader's and writer's workshops.
Jen Ser­raval­lo offers excel­lent advice for the begin­ning of a new year in her blog post
Read­ing Teacher Pri­or­i­ty One: Get­ting to Know Your Stu­dents as Read­ers. Ser­raval­lo also pro­vides an abun­dance of ideas and les­son tips in The Read­ing Strate­gies Book and in numer­ous read­ing con­fer­ence videos that cov­er such top­ics as coach­ing con­fer­ences, com­pli­ment con­fer­ences and con­fer­ring in small groups.
In clos­ing, a gold­en nugget from Don­a­lyn Miller comes to mind; she asserts that "pas­sion dri­ves effort." I firm­ly believe that most teach­ers will do what­ev­er they can to draw out the pas­sion with­in their stu­dents. In some cas­es, it is easy to iden­ti­fy and cul­ti­vate pas­sion. In oth­ers, it's a bit more com­plex. I think of JD, who imag­ines a per­fect world that sim­ply offers the basics; food, water, shel­ter and secu­ri­ty. Help­ing him get at the pas­sion that lies deep beneath the sur­face may take some time and require as much atten­tion to his phys­i­o­log­i­cal needs as his aca­d­e­m­ic needs. How for­tu­nate I am that this is the work that defines my pas­sion and most def­i­nite­ly dri­ves my effort. I wish you and your stu­dents suc­cess with the same discovery.