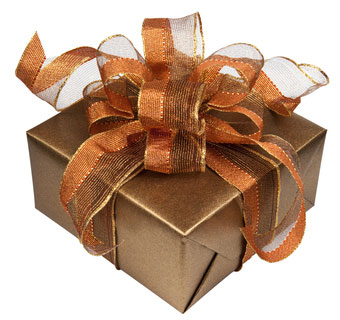 Life in the trench­es, a/k/a the class­room, is not for the faint of heart. In pre­vi­ous Bookol­o­gy arti­cles I've shared my take on many of the chal­lenges faced by teach­ers in today's edu­ca­tion­al cli­mate. Lack of mean­ing­ful oppor­tu­ni­ties for the teacher's voice to be heard, mount­ing pres­sure to pro­duce stu­dents who per­form well on high stakes tests, dis­trict man­dates to teach from a script­ed cur­ricu­lum, a desire to be all and do all for stu­dents, the list goes on and on. And that list can be exhaust­ing. Yet so many of us con­tin­ue to pur­sue the some­times elu­sive and ulti­mate goal; to make a pos­i­tive dif­fer­ence in the lives of our stu­dents. At times, it feels like the bal­ance between give and take is incred­i­bly lopsided.
Yes, lop­sided. Com­plete­ly dis­pro­por­tion­ate. It's not even a con­test when I com­pare how much my buck­et has been filled to the num­ber of buck­ets I may have filled. You see, in my 30 years as a teacher, the gifts I have received far out­num­ber those I have been lucky enough to share with oth­ers. And so, in the spir­it of the sea­son, rather than share a list of what I wish for this Christ­mas, I invite you to take a peek at the trea­sures that have been bestowed upon me. The high­lights that have inspired me over the years and have kept me going. My gifts from the trenches.
The Kids
The first cat­e­go­ry of gifts comes from the rea­son we all entered the hon­or­able pro­fes­sion of teach­ing in the first place. The kids. Every sin­gle cherub that I've encoun­tered on my teach­ing and learn­ing jour­ney has a place in my heart. How­ev­er, despite my desire to nev­er play favorites when sur­round­ed by kids in the class­room, I must con­fess that when I look back, there are some that stand out just a bit more. These kids have pro­vid­ed some of my great­est gifts, my proud­est moments and mem­o­ries as a teacher.
First, there was the sad lit­tle guy who had lost his moth­er as a kinder­garten­er and was often in a fight or flight mode. Yet thanks to a class read-aloud of The Lemon­ade Club by Patri­cia Polac­co, he became the dri­ving force behind the "Lemon­ade Stand Project" my group of first graders launched in an effort to raise mon­ey for a very sick boy in our com­mu­ni­ty. When­ev­er I think back to those busy days with six- and sev­en-year-olds who were so intent on doing a good deed for some­one they didn't even knows, my heart melts. This extra­or­di­nary expe­ri­ence reminds me that when mag­ic hap­pens in the class­room, it most like­ly does not come from a text­book or piece of cur­ricu­lum. It comes from the heart and usu­al­ly the heart of a kid.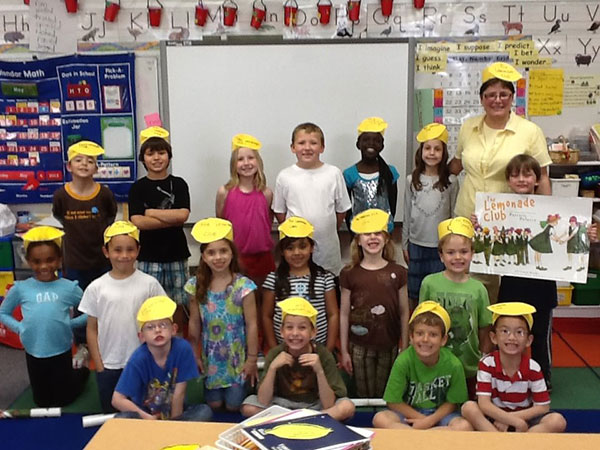 Then there was a qui­et, freck­le-faced, sec­ond-grade girl who shined with cre­ativ­i­ty and kind­ness yet strug­gled to read with suc­cess. I didn't know much about dyslex­ia at the time but my instincts told me I need­ed to learn more so I could help fig­ure out the source of her dif­fi­cul­ties. I found and read the book Over­com­ing Dyslex­ia by Yale neu­ro­sci­en­tist Sal­ly Shay­witz. I shared the book and my con­cerns with this bright young lady's par­ents who were eager to do what­ev­er they could to help her. That con­ver­sa­tion led them to lots of research, a for­mal diag­no­sis, and enroll­ment in a school that spe­cial­ized in work­ing with dyslex­ic stu­dents. Over the next decade we stayed in touch and I was thrilled to hear of my for­mer student's con­tin­ued suc­cess. The best gift came when I received this mes­sage last spring from that cre­ative and kind young woman:
Hi Mrs. Rome! I hope all is well with you! I just want­ed to share some excit­ing news with you. I have been accept­ed into a few dif­fer­ent grad­u­ate schools to earn my Edu­ca­tion­al Psy­chol­o­gy license to become a school psy­chol­o­gist … I think of you and how for­tu­nate I was to have you as my sec­ond-grade teacher, and how dif­fer­ent my life would have been had I nev­er met you. You changed my life. I don't think I would be pur­su­ing grad­u­ate school, let alone be attend­ing col­lege, had you not sug­gest­ed that I might be dyslexic …
Words can­not express how much a mes­sage like this means to a teacher. Goose­bumps and a lump in my throat instant­ly mate­ri­al­ize every time I re-read this mes­sage. What a life-chang­er this future school psy­chol­o­gist and her fam­i­ly were for me. No ques­tion that the bal­ance between give and take is lop­sided, and this sto­ry illus­trates just how much one stu­dent can give to a teacher.
The Col­leagues
In addi­tion to gifts from many spe­cial kids, I have also been blessed with some of the finest col­leagues any­one could ask for. I was a mem­ber of one par­tic­u­lar­ly spe­cial team that will always have élite sta­tus in my book. We dubbed our­selves The Dream Team, not because we want­ed to be boast­ful, but because it was like a dream come true for each of us, to feel such a sense of har­mo­ny and collaboration.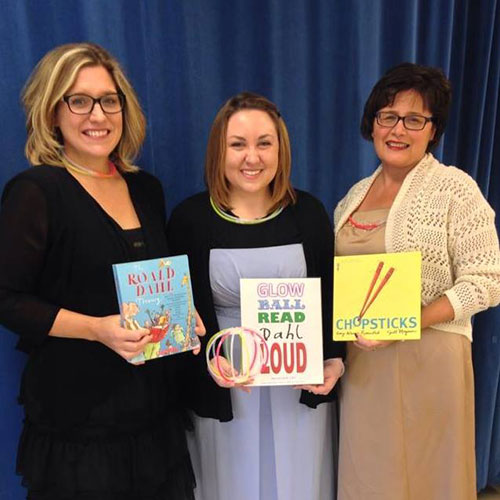 Although our time togeth­er was far too short, just one school year, it was like noth­ing I had ever expe­ri­enced in all my years of teach­ing. I mar­vel at the engage­ment and inspi­ra­tion our joint efforts cre­at­ed for our stu­dents as well for each oth­er. The many gifts that I enjoyed with my Dream Team included:
a shared com­mit­ment to putting kids first
a mutu­al love of literacy
dai­ly "col­lab time" to share ideas, ques­tions, and concerns
hon­est communication
an abun­dance of vul­ner­a­bil­i­ty and trust
a desire to learn and grow together
I hon­est­ly don't know if these attrib­ut­es can be cul­ti­vat­ed or if they sim­ply hap­pen when the stars are aligned just so. I do know that it is a rare and beau­ti­ful thing to love not only the work you do, but also the peo­ple you get to do it with. What a gift these ladies were!
The Authors and their Books
The last of my gifts from the trench­es is a trib­ute to the lit­er­a­cy heroes that have impact­ed me, both per­son­al­ly and pro­fes­sion­al­ly. Much more than just a list of favorite authors and books, these writ­ers and their char­ac­ters have had a pro­found effect on my teach­ing and learning:
Mo Willems, author of Pig­gy and Ele­phant books, changed the way I help kids build foun­da­tion­al skills like decod­ing and flu­en­cy but, more impor­tant­ly, these play­ful gems teach us lessons about friend­ship, loy­al­ty, courage, and fun.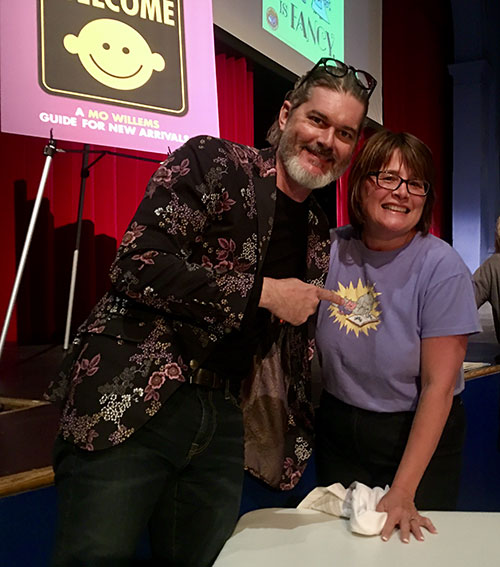 Patri­cia Polac­co, mas­ter sto­ry­teller, offers rich tapes­tries of fam­i­ly tra­di­tions, strug­gles and cel­e­bra­tions, year after year. Thank you, Mr. Falk­er cap­tures Polacco's ago­niz­ing efforts to learn to read. It is a sto­ry that res­onates deeply with teach­ers and is one many kids can relate to.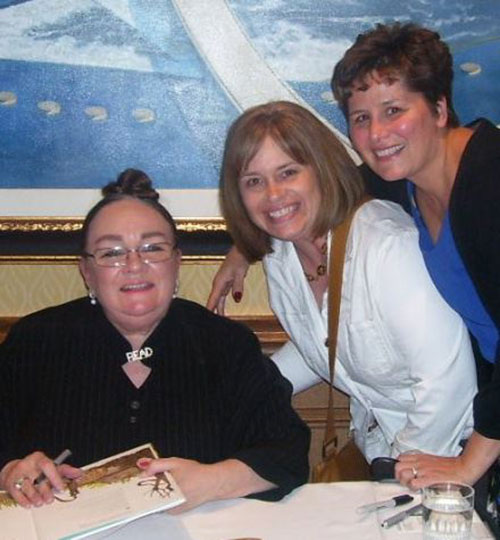 Kwame Alexan­der, leg­endary poet and word­smith, brings a lev­el of pas­sion and excite­ment to a day at school that is beyond one's wildest expec­ta­tions. Thanks to a gen­er­ous grant I received from Pen­guin Ran­dom House and dozens of copies of Crossover donat­ed by Scholas­tic, my Dream Team and I wit­nessed the trans­for­ma­tive pow­er of a great book, one that actu­al­ly can change lives.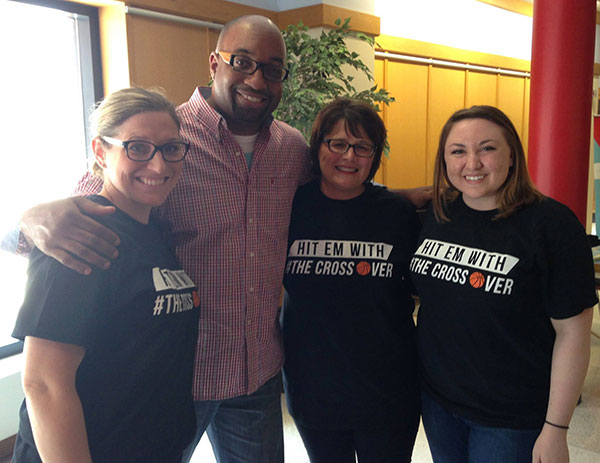 I must admit that there is one thing that remains on my Christ­mas wish list. That wish is for every teacher read­ing this essay to receive his or her own gifts from the trench­es. May your kids, your col­leagues, and your favorite authors and books, bring you the con­tent­ment that comes from know­ing you make a dif­fer­ence every sin­gle day!