As I reflect on the start of my 27th year of teach­ing, I am struck by what an unusu­al first week of school it was. Room 212 was filled with a sense of calm that doesn't usu­al­ly accom­pa­ny my first few days of a new school year. The fact that our school build­ing was closed all sum­mer due to con­struc­tion projects meant that I had just three days to set up a class­room before twen­ty-four eager learn­ers walked through the door. Exam­in­ing my beliefs helped me pri­or­i­tize my actions.
Cul­ti­vat­ing a class­room com­mu­ni­ty based on stu­dent voice, col­lab­o­ra­tion and kind­ness tops my list of what I val­ue as an edu­ca­tor. Cre­at­ing an abun­dance of authen­tic lit­er­a­cy expe­ri­ence is a close sec­ond. Fig­ur­ing out how to make both of these a real­i­ty from Day One was eas­i­er than I could have ever imag­ined. All it took was a healthy dose of embrac­ing the beau­ty of imperfection.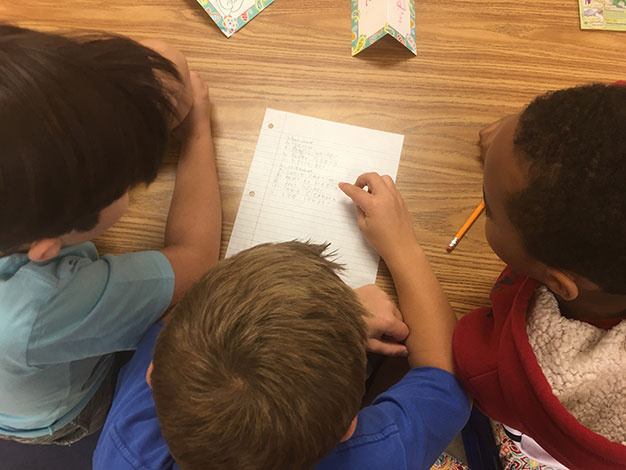 In past years, I would have been fraz­zled try­ing to get every last detail of my class­room set up with so lit­tle time. The class jobs would have been post­ed. The birth­day poster would have been filled out. The bath­room pass­es would be hang­ing up. The take-home fold­ers and home­work bas­ket would be labeled. And every sin­gle bul­letin board would be filled with clever themes and designs. But not this year. This year I was hope­ful that my solu­tion to deal­ing with lim­it­ed class­room set-up time would not only avoid becom­ing stressed out but would actu­al­ly con­tribute to a deep­er sense of stu­dent agency. Again, all it took was a healthy dose of embrac­ing the beau­ty of imperfection.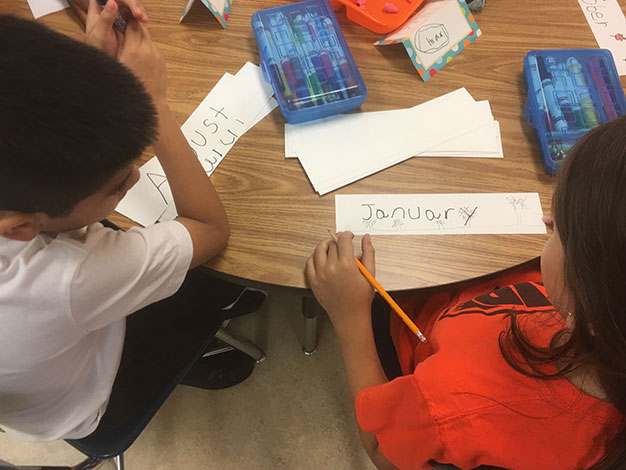 I dis­cov­ered that involv­ing my stu­dents in the orga­ni­za­tion and design of our learn­ing spaces sim­ply meant that the things might take a lit­tle longer to com­plete. The words on the lists, signs and walls might not be care­ful­ly spaced or aligned and they aren't spelled cor­rect­ly. We might have used more tape than was nec­es­sary and the recy­cling bin may have end­ed up with some extra messed up paper. How­ev­er, the beau­ty of imper­fec­tion has led to a num­ber of refresh­ing and pos­i­tive outcomes.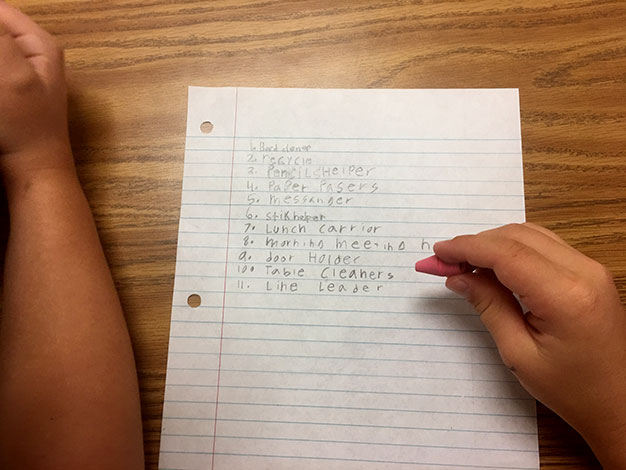 Engage­ment… check. Empow­er­ment… check. Enthu­si­asm… check.
As I look around the class­room, the sweet evi­dence of a student's touch can't be missed. I am over­whelmed with an even sweet­er sense of sat­is­fac­tion for our class­room com­mu­ni­ty that is being built with authen­tic and pow­er­ful imperfection.