by Mau­r­na Rome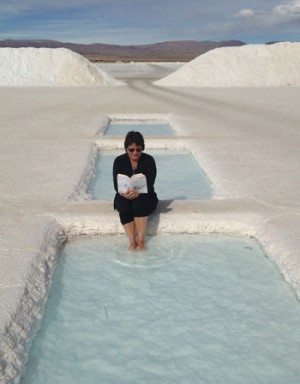 The bumper stick­er reads: "Three rea­sons to be a teacher; June, July and August." This may be true for some, but it was nev­er my mantra, at least until this sum­mer. This sum­mer I decid­ed to par­tic­i­pate in sum­mer school and what a good deci­sion that was! My class of "sum­mer kids" includ­ed the most diverse, inter­est­ing bunch of char­ac­ters I have ever expe­ri­enced in my 25 years of teach­ing. And best of all, rather than being con­fined to one class­room for the entire stint, our lessons took place in a vari­ety of loca­tions includ­ing Lon­don, New York, and New Orleans. If you're think­ing this was one of those online "vir­tu­al" schools, think again. It wasn't. I had the plea­sure of cre­at­ing this sum­mer school expe­ri­ence that was like none oth­er. I hand picked most of the kids and the places to which we trav­elled. I know it sounds too good to be true in many ways and, although it wasn't always easy, it has been one of the most reward­ing sum­mers of my career.
Let me tell you a bit about the kids… Trust me, learn­ing about the his­to­ries of kids who have dealt with some unimag­in­able hard­ships at a very young age can pull might­i­ly on your heart­strings and make you lose sleep. My "sum­mer kids" have had to nav­i­gate some seri­ous chal­lenges. Ada was born with a phys­i­cal impair­ment that could've been treat­ed at birth yet her abu­sive moth­er chose to keep her locked in their apart­ment, away from oth­er kids. Her lan­guage devel­op­ment was severe­ly impact­ed by this neglect yet she finally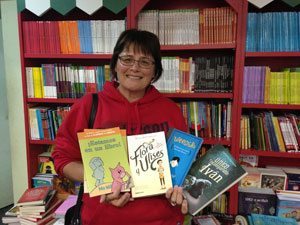 learned to read at the age of 9, thanks to her fos­ter mom. Albie is one of the kind­est, most hard-work­ing, sin­cere boys I have ever met. Although his par­ents try to be sup­port­ive, they are extreme­ly frus­trat­ed with low aca­d­e­m­ic achieve­ment and the fact that they were asked to remove him from his high­ly regard­ed pri­vate school. And then there's Rose. A very high poten­tial girl with autism who lives with her emo­tion­al­ly dis­tant father and a dog she loves dear­ly. Rose has fre­quent melt­downs in class and has been known to throw things, scream and make it dif­fi­cult for oth­ers in the class­room to learn. Armani is a sassy, brave young lady who sur­vived Hur­ri­cane Kat­ri­na and has had to grow up fast as she helped her fam­i­ly pick up the pieces after they lost every­thing. Final­ly, there is Robert, a very lone­ly, trou­bled boy being raised by his grand­moth­er. He yearns to find out more about his moth­er who died when he was a baby. These incred­i­ble "sum­mer kids" are just a few of the 20 or so who have filled my days with wor­ry, sad­ness, inspi­ra­tion and joy. Many of my "sum­mer kids" have been teased and tor­ment­ed by peers. Not all of them have endured such trau­ma, but they all have a sto­ry to tell. My time with these "sum­mer kids" has taught me much about the pow­er of friend­ship, per­se­ver­ance and hope.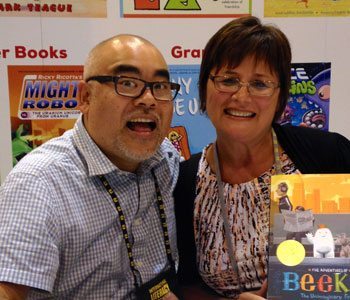 One of my stu­dents had a real gift for mak­ing up rhymes. Con­sid­er this gem:
Home is a place to get out of the rain

It cra­dles the hurt and mends the pain
And no one cares about your name

Or the height of your head
Or the size of your brain
Anoth­er quote worth pon­der­ing came from the moth­er of one of my "sum­mer kids":
If you have to tell lies, or you think you have to, to keep your­self safe — I don't think that makes you a liar. Liars tell lies when they don't need to, to make them­selves look spe­cial or important.
And imag­ine how tak­en I was with this thought for the day, shared by that same young man who was removed from his pres­ti­gious school for not being smart enough:
You couldn't get where you were going with­out know­ing where you'd been. And you couldn't be any­where at all with­out hav­ing been almost there for a while.
I love my "sum­mer kids" and the time we spent togeth­er but I have a con­fes­sion to make. The truth is, I did not receive a pay­check for any of the hours I devot­ed to sum­mer school. That may seem absurd, yet I would do it all over again in a heart­beat. What I got out of the expe­ri­ence was worth much more. There is no deny­ing how real and full of grit my "sum­mer kids" lives are. There is also no doubt that I learned some tremen­dous lessons from this group. But, you see, my "sum­mer kids" came to me from the books I savored through­out sev­er­al weeks of trav­el­ling and time with fam­i­ly and friends. While I was swept up in the worlds in which they live, they accom­pa­nied me on my sum­mer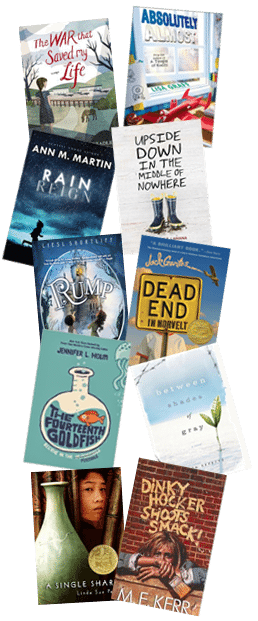 adven­tures, from Salta, Argenti­na to St. Louis, MO. And just like every eager learn­er who greets me at the start of a new school year, their chal­lenges and tri­umphs become mine and their sto­ries will remain in my heart forever.
I'll bring these "sum­mer kids" into our class­room this fall where they'll join us on our lit­er­a­cy jour­ney in the com­ing year. We'll all get to know and dis­cuss this bunch of char­ac­ters as I read their books aloud. I am a read­er and it is so impor­tant that my stu­dents learn about my read­ing life as they con­tin­ue to cre­ate their own!
***
Some of the "kids" I spent my sum­mer with:
Ada – The War that Saved My Life by Kim­ber­ly Brubak­er Bradley
Albie – Absolute­ly Almost by Lisa Graff
Rose – Rain, Reign by Ann M. Martin
Armani – Upside Down in the Mid­dle of Nowhere by Julie T. Lamana
Robert – Rump by Liesl Shurtliff
Jack – Dead End in Norvelt by Jack Gantos
Ellie – 14th Gold­fish by Jen­nifer Holms
Lina – Between Shades of Gray by Ruta Sepetys
Hyung-pil – Sin­gle Shard by Lin­da Sue Park
Dinky – Dinky Hock­er Shoots Smack by M.E. Kerr