"We could nev­er have loved the earth so well if we had no child­hood in it." —George Eliot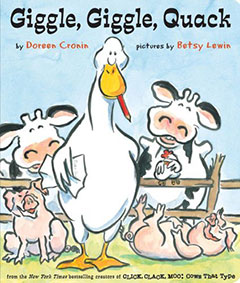 In the state of Iowa, where I live, the change from win­ter to spring is like an on and off switch. Yet, at the end of anoth­er vor­tex, Spring has final­ly come to Iowa. Spring is a per­fect time to sched­ule your sto­ry­time pro­grams out­doors. The library I work at has a court­yard where we have out­door sto­ry­times; how­ev­er, a local park will do as well. Out­door sto­ry­times bring the library out of its nat­ur­al habi­tat and into the wild and are a per­fect oppor­tu­ni­ty to bring sto­ries to life through a vari­ety of out­door activ­i­ties including:
A Sto­ry Hike. For me, a sto­ry hike is a set of out­door activ­i­ties that enhance the read­ing expe­ri­ence. Each activ­i­ty I design is based on the sto­ries I read. One great exam­ple is The Very Hun­gry Cater­pil­lar by Eric Car­le. For this sto­ry hike, fam­i­lies were asked to search for the var­i­ous foods the cater­pil­lar ate. At the end of the hike, they enjoyed see­ing real but­ter­flies we raised at the library.
Musi­cal Per­for­mances. Adding music to sto­ry­times is noth­ing new but, for out­door sto­ry­times, I enjoy invit­ing com­mu­ni­ty musi­cians to pro­vide a live per­for­mance. The songs are both clas­sics and mod­ern and relate to the cho­sen theme. Fam­i­lies are encour­aged to par­tic­i­pate by using musi­cal instru­ments through­out the performance.
Art in the Park. An out­door sto­ry­time opens up many art oppor­tu­ni­ties by using nature as a back­drop. In years past, I cre­at­ed a flower sto­ry­time, for which one of the activ­i­ties was hav­ing the chil­dren paint a flower gar­den. Fam­i­lies used a key of the flow­ers on the library grounds and searched for them. They were pro­vid­ed with a col­or­ing sheet with the out­lines of flow­ers in a gar­den. Once they found each flower a bot­tle of paint was sit­ting in the gar­den. They were invit­ed to add that col­or to their col­or­ing sheet.
Tast­ing Nature. For this activ­i­ty, I choose sto­ries with either veg­eta­bles or fruit. I con­tact­ed my local gro­cery store nutri­tion­ist to see if they would donate veg­eta­bles, fruit, or both for this activ­i­ty. At the end of this activ­i­ty, fam­i­lies are treat­ed with veg­eta­bles or fruit found in the story.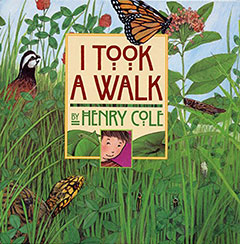 Great Sto­ries to Read for Out­door Storytime
Are you Ready to Play Out­side? by Mo Willems
I Took a Walk by Hen­ry Cole
Plant­i­ng a Rain­bow by Lois Ehlert
My Gar­den by Kevin Henkes
Gig­gle, Gig­gle, Quack by Doreen Cronin
Rum­ble in the Jun­gle by Giles Andreae
Walk­ing through the Jun­gle by Stel­la Blackstone
Eat­ing the Alpha­bet by Lois Ehlert
Songs to Enjoy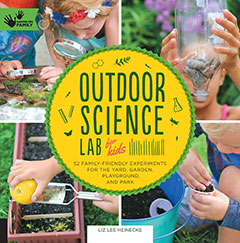 Idea Books for the Great Outdoors:
Out­door Sci­ence Lab for Kids by Liz Heinecke
Gar­den­ing Lab for Kids by Rena­ta Brown
150+ Screen-Free Activ­i­ties for Kids by Asia Citro
Arti­cles on the Impor­tance of Out­door Play: