"The best way to find your­self is to lose your­self in the ser­vice of others."
—Mahat­ma Gandhi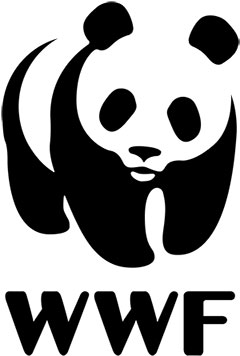 I went into the week­end pre­pared to take it easy from a long and busy week. I quick­ly shift­ed my focus to the hor­ror hap­pen­ing in Aus­tralia. I was watch­ing a video that showed a small frac­tion of the ani­mals and humans faced with this dis­as­ter. I began to think what I might be able to do to assist. I remind­ed myself of a con­ver­sa­tion I had with my local Y‑Camp coör­di­na­tor who was look­ing for a ser­vice project and a light bulb went off. Upon my return to work I con­tact­ed them, and I pro­posed a project to give back to the World Wildlife Foun­da­tion (WWF), Aus­tralia. For this project, we will encour­age patrons to stop by the library to write and/or draw some­thing for WWF to let the ani­mals know that we are think­ing of them. Our pro­gram is called Ani­mal Pen Pal.
The pur­pose of my arti­cle this month is to share how your library can begin an Ani­mal Pen Pal pro­gram for WWF, along with oth­er ser­vice project ideas.
Start­ing an Ani­mal Pen Pal Pro­gram with WWF
An Ani­mal Pen Pal pro­gram does not have to be spe­cif­ic to WWF; how­ev­er, this is the focus on my library's Ani­mal Pen Pal currently.
Step 1: Vis­it WWF's web­site for infor­ma­tion about the wild fires and about their work. Quick fact: Only 5% of koalas still exist as quot­ed by WWF!
Step 2: Reach out to a cur­rent part­ner or a com­pa­ny organization/agency who will par­tic­i­pate. Exam­ples include: A local Y‑Camp, parks and recre­ation, con­ser­va­tion, Unit­ed Way, or an after school pro­gram, to start your ideas rolling.
Step 3: Gath­er sup­plies, includ­ing pen­cils, paper, crayons, stick­ers, envelopes, pup­pets of Aus­tralian ani­mals (kan­ga­roos and koalas) and pictures.
Step 4: Set up a space at your library for patrons to drop by and write and/or draw some­thing to send to WWF. Pro­vide a space for them to take a pho­to of them hold­ing one of the pup­pets, if desired.
Step 5: Gath­er all let­ters and draw­ings and send them off to the WWF, Australian.
Address: Lev­el 1, 1, Smail Street Ulti­mo NSW 2007 or PO Box 528 Syd­ney NSW 2001.
Oth­er Ser­vice Project Ideas:
Ser­vice Project #1: Sto­ry­time Food Dri­ve: Part­ner with a local food dri­ve and design a sto­ry­time around kind­ness. Encour­age fam­i­lies to bring a non-per­ish­able item to donate to the shelter.
Ser­vice Project # 2: Gar­den Cleanup: Design a pro­gram that encour­ages patrons to assist in clean­ing up the library gar­den. Reach out to a local nurs­ery and ask for a dona­tion of flow­ers for the library gar­den and encour­age patrons to help them.
Ser­vice Project #3: Recy­cled Crafts: Take a pledge to pro­vide craft projects where recy­cled items are used. Cre­ate a recy­cled craft night where patrons attend with items and design and cre­ate any project they wish.
Arti­cles and Web­sites on Libraries, Envi­ron­men­tal­ism, and Service
Mr. Z's Book Sug­ges­tions on Service