"Books are the trea­sured wealth of a child."
—Hen­ry David Thoreau
The Pow­er and Impor­tance of Illus­tra­tions in Storytelling
At the start of a recent sto­ry­time pro­gram, I men­tioned to the kid­dos that some­times books can be told through the pic­tures we see. One kid­do stood up and said, "Mr. Z, you can't tell a sto­ry with­out words." I smiled because I was pre­pared for that response. I told them that pic­tures have a spe­cial pow­er where a sto­ry­teller can choose the words to describe what they see. I opened the sto­ry and showed them the first pic­ture and both the chil­dren and adults began to tell the sto­ry. Word­less pic­ture books are great for many rea­sons. They empha­size the impor­tance of art, build on impor­tant lit­er­a­cy skills, help chil­dren become sto­ry­tellers, and they are a great source for imag­i­na­tion. For my arti­cle this month, I'm shar­ing ideas on how you can use word­less pic­ture books for any age group.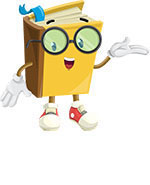 Tool 1: Pic­ture Book Walk: A pic­ture book walk is a sim­ple tool to use with both a younger and old­er audi­ence. I tell chil­dren that they will be a char­ac­ter in the sto­ry and as I turn the page they will help describe the pic­tures. A descrip­tion does not need to be a com­plete sen­tence. They can use descrip­tive words, focus on how many objects they see on a page, talk about the col­ors, talk about what the peo­ple and or ani­mals are doing. It is impor­tant to remem­ber that they are describ­ing what they see and their descrip­tions might not cre­ate a lin­ear storyline.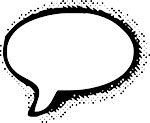 Tool 2: Cap­ture the Words: Word­less pic­ture books can also be used in pro­grams for ele­men­tary school chil­dren. Chil­dren will cre­ate word bub­bles and write their descrip­tions about the illus­tra­tions they see. You can put these descrip­tions on a board and they can select sev­er­al descrip­tions from the list. With mul­ti­ple chil­dren writ­ing descrip­tions, the sto­ry will evolve in var­i­ous directions.
Tool 3: Pup­pet Char­ac­ters: Pup­pets are always a great tool to add to any read­ing pro­gram. Chil­dren will use pup­pets to describe the illus­tra­tions they see and use as an aide to tell the sto­ry. When using word­less pic­ture books, you can choose or cre­ate pup­pets reflect­ing the char­ac­ters in the sto­ry. Using pup­pets elim­i­nates the fear for chil­dren who might not enjoy speak­ing in a large group.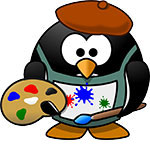 Tool 4: Becom­ing the Artist: For this activ­i­ty, chil­dren will become the illus­tra­tor of the sto­ry. At the com­ple­tion of the read­ing, they will use a vari­ety of art sup­plies to cre­ate their own illustration(s) relat­ed to the sto­ry. The goal is not to recre­ate an illus­tra­tion from the sto­ry rather it is to cre­ate an illus­tra­tion that adds to the sto­ry. Some exam­ples include a new char­ac­ter, anoth­er char­ac­ter, a new obsta­cle, or a new end­ing. This activ­i­ty can be devel­oped for kinder­gart­ners through upper elementary.
Top 20 Word­less Pic­ture Books (com­piled by Mr. Z.):
Flot­sam by David Wiesner
A Ball for Daisy by Chris Raschka
The Lion and the Mouse by Jer­ry Pinkney
Tues­day by David Wiesner
Chalk by Bill Thomson
Flash­light by Lizi Boyd
Flo­ra and the Pen­guin by Mol­ly Idle
Jour­ney by Aaron Becker
Mir­ror by Jean­nie Baker
Rain­storm by Bar­bara Lehman
The Snow­man by Ray­mond Briggs
Time Flies by Eric Rohmann
Side­walk by JonArno Lawson
Lit­tle Fox in the For­est by Stephanie Graegin
The Only Child by Guo­jing
Skunk on a String by Thao Lam
Fos­sil by Bill Thompson
Float by Daniel Miyares
Won­der by Tao Nyeu
Fish by Fran­cis Walsh