This is the sound of walk­ing into retire­ment for me and so many teach­ers this spring. Although friends are already email­ing to con­grat­u­late us on this new jour­ney, we're all alone while pack­ing up our offices and class­rooms for the last time. There will be no big par­ties, no for­mal farewells, no cozy get-togeth­ers where every­one dredges up the good, sad, and fun­ny days of our teach­ing careers.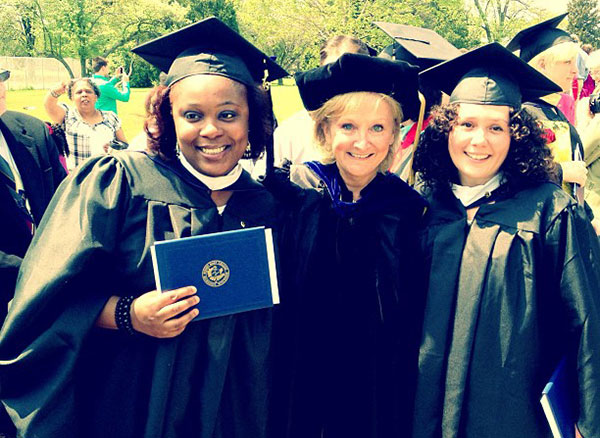 These cel­e­bra­tions may be replaced with "BYOB and snacks" Zoom par­ties, or a dri­ve-by with bal­loons and signs. But these small cel­e­bra­tions can't com­pete with the amaz­ing mem­o­ries that sit inside our silence.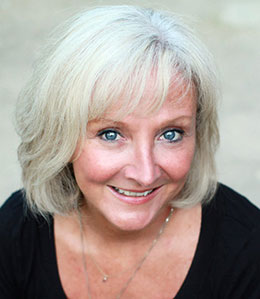 I find the iso­la­tion of this stay-at-home teach­ing has been a gift as I ease into retire­ment. This gives me time to con­tem­plate what I've learned as a teacher, and what I plan to do next. I know I'll take some art cours­es. And, of course, I'm going to be writ­ing. A lot.
Most­ly, I find myself focus­ing on the way I've grown while teach­ing cre­ative writ­ing and lit­er­a­ture to hun­dreds of stu­dents over a thir­ty-plus year career. This growth can be reflect­ed in the way my course choic­es have changed and the cre­ative activ­i­ties my col­leagues and I have incor­po­rat­ed into each class.
Over my time as teach­ing writer, I've gone from teach­ing "Report­ing and Fea­ture Writ­ing" and basic "Cre­ative Writ­ing" to "The Lit­er­a­ture of Protest, Vio­lence and Redemp­tion," "Com­ing of Age," a "Graph­ic Nov­el Work­shop," and "Dig­i­tal Sto­ry­telling." The more exper­i­men­tal a class, the more involved stu­dents appeared.
In cre­ative writ­ing class­es, my stu­dents cre­at­ed visu­al art and pho­tographs to accom­pa­ny their poet­ry in response to "I Am…" A few class­es dec­o­rat­ed a Poe­t­ree that stood in the Eng­lish Depart­ment hall­way for a while so that every­one in the uni­ver­si­ty could see our poet­ry and add a poem or take a poem. Mag­ic wands with words to live by became a tra­di­tion in "Com­ing of Age," a bridge to help­ing stu­dents share their own fam­i­ly com­ing-of-age tra­di­tions. Over the past two years, stu­dents have been adding to a laun­dry line of poet­ry that hung out­side the Eng­lish Depart­ment offices as a reminder that every day brings hope and new ideas.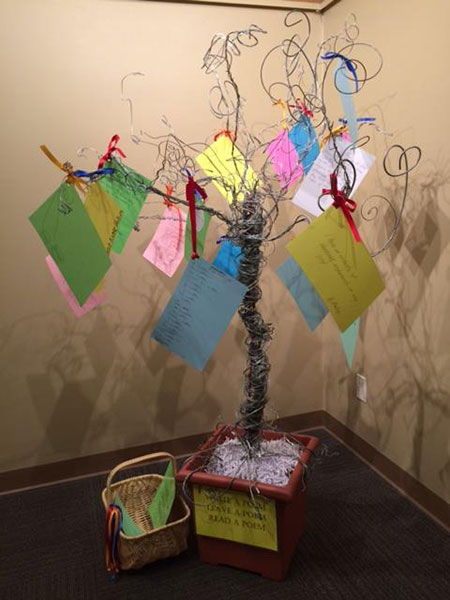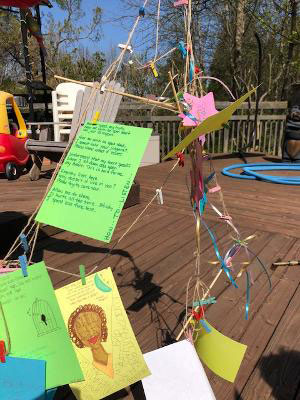 After my col­league Dr. Paula Reit­er and I made more than a dozen cakes and col­leagues Dr. Jen­nifer Kont­ny and Pro­fes­sor Lau­ra Otto donat­ed frost­ing and cake dec­o­rat­ing mate­ri­als, our stu­dents frost­ed them with book cov­er designs, show­ing us the way back to the ear­ly books — many of them pic­ture books — that drew them into an Eng­lish major.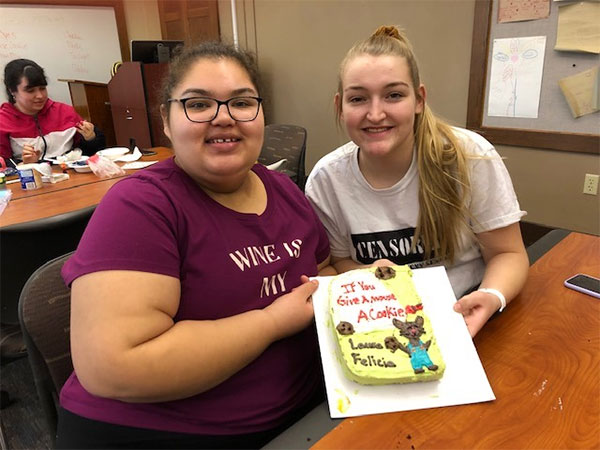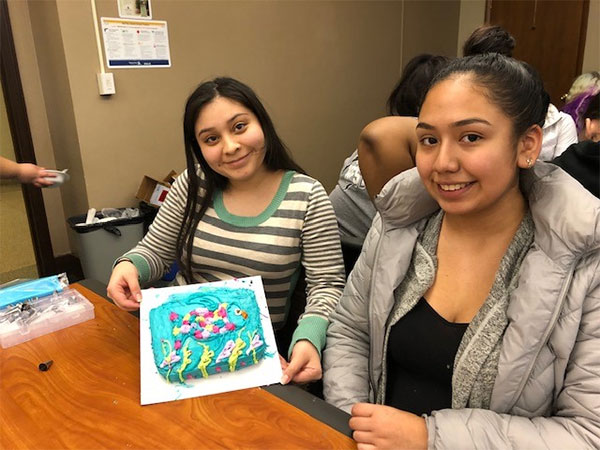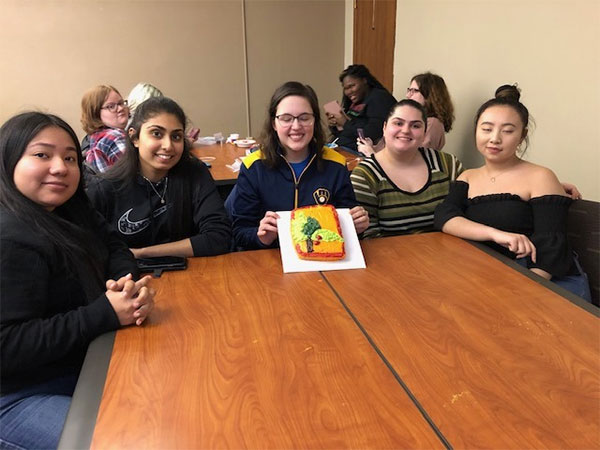 What about you? Whether you're retir­ing or sim­ply walk­ing through the silence that is the end of a pan­dem­ic semes­ter, what mem­o­ries are you tak­ing with you?