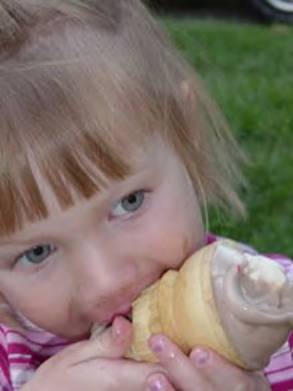 Fast food signs taught my twin nephews to read when they were only two.
They couldn't whip out the dic­tio­nary and rat­tle off def­i­n­i­tions. But they could spot a famil­iar logo and cor­rect­ly assign lan­guage and con­text to it. The big gold­en "M" meant a pos­si­ble lunch break; "DQ" meant ice cream; "SA" was for bath­room breaks. In my book, they were read­ing, if only on a rudi­men­ta­ry level.
Dri­vers tend to stop notic­ing how fre­quent­ly those same signs appear along the road­side. But if you've told the back­seat duo that you'll buy them some ice cream, trust me — there's no way you'll be allowed to over­look the next "DQ."
There are a cou­ple of "bad" writ­ing habits that work some­thing the same way. These habits tend to be scat­tered all over our writ­ing, but we often over­look them — until we make it our spe­cif­ic mis­sion to notice how often they pop up.
The first habit is overus­ing some form of the verb "feel": "felt," "feel­ing," etc. Exam­ples are: "He felt angry." "She's feel­ing sad." There's a stronger way to con­vey that emo­tion — in writ­ers' lin­go, you want to "show" instead of "tell" your read­er how the char­ac­ter is feel­ing. Instead of say­ing he felt angry, have him kick the wall. Instead of telling us she's sad, have her weep. The emo­tions will be more intense, and the writ­ing will be stronger.
The sec­ond habit is overus­ing adverbs. Look for any words end­ing in "ly." Then work to reduce these adverbs while also for­ti­fy­ing the verbs they mod­i­fy. An exam­ple? Instead of say­ing, "He ran quick­ly," say "He raced."
So here's a quick revi­sion tip: Have your stu­dents scan their doc­u­ments, cir­cling or high­light­ing any form of "feel," and any "ly" end­ings (or if it's com­put­er­ized doc­u­ment, they can use the "find and replace" func­tion). Then have them fol­low the advice above to strength­en their writing.
Once they see how much dif­fer­ence these quick fixes can make, you won't even have to bribe them with ice cream.