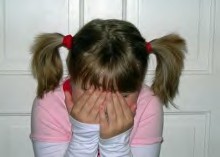 Rid­ing along with my dad was like going on a Mid­west­ern safari. Even while dri­ving, he had an amaz­ing knack for spot­ting crit­ters as they peeked out from behind trees, perched on phone poles, or slid along the roadside.
He didn't seem to pay any atten­tion to the makes of oth­er cars, or bill­board mes­sages, or what oth­er dri­vers were wear­ing. His focus (with the excep­tion of safe dri­ving itself) was wildlife-centric.
That kind of exclu­sive focus can be key to suc­cess­ful sto­ry-writ­ing. Many sto­ries cen­ter around a core focus, a cen­tral idea or mes­sage. Many char­ac­ters are built around a core moti­va­tion or dri­ving emo­tion. Any­thing that pops up dur­ing the writ­ing process — even good stuff — that doesn't sup­port that focus, may have to go. It's not as easy as it sounds: even expe­ri­enced writ­ers are some­times seduced by an intrigu­ing side sto­ry, a bril­liant­ly writ­ten descrip­tion, a charis­mat­ic sec­ondary char­ac­ter. But how­ev­er bril­liant or charis­mat­ic, if those things don't help devel­op the core sto­ry or illu­mi­nate the main char­ac­ter for the read­er, they need to be sent packing.
Here's an exam­ple: in the nov­el I'm work­ing on, my teenage char­ac­ter looks out over the water and spec­u­lates that per­haps the per­son he is search­ing for has "plant­ed" him­self in the lake. The image fits the rur­al set­ting and the moment of the sto­ry. But it doesn't fit my char­ac­ter, who's an urban kid. As one of my cri­tique part­ners point­ed out, my kid would nev­er think in terms of an agri­cul­tur­al metaphor. How­ev­er deft that descrip­tion — and I'd received com­pli­ments on it from oth­er read­ers — I had to acknowl­edge that it didn't belong to the sto­ry I was telling.
Some­times I think these things are hints of future sto­ries or future char­ac­ters, play­ing peek-a-boo from the depths of our sub­con­scious. But it's bet­ter to admit that they don't belong in the spot they've popped up, and save them in a "great ideas file" for later.
Point out these peek-a-boo moments in your young writ­ers' sto­ries. Encour­age them to take anoth­er look at what's at the heart of their sto­ry — at the heart of their char­ac­ter — and judge by that whether that great idea belongs to their cur­rent sto­ry, or needs to be set aside for anoth­er writ­ing day.